My Offbeat Experiences In Goa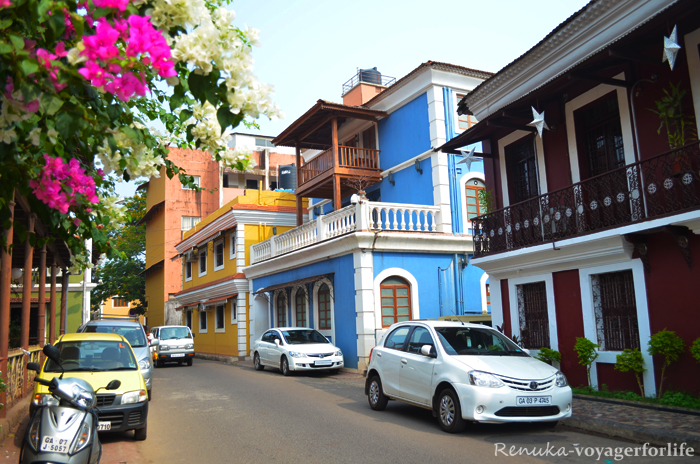 When I visited Goa way back in 1999, I didn't like it much. Of course, I found it beautiful, but I also thought that it was too quiet. Besides, I got to explore it through a guide's eye, which showed me just the touristic stuff – beaches, churches and temples. Since it was not a personal trip (it was a school trip), we didn't have the freedom to do our own thing. I could barely smell the 'real' Goa – the Goa that I got acquainted with on this trip that I took with my family.
We stayed in Saligao area in North Goa. Saligao has both touristic and local experiences to offer. You have the choice to visit popular beaches like Baga, Anjuna, Sinquerim and Calangute, which are quite nearby, and then there are these Portuguese-style houses, churches and countryside to explore at your own whim.
Want to explore Goa beyond the usual? Pick up your copy of 'The Insider's Guide to Goa' Ebook here.
So did I like Goa on my second visit? YES! I loved it so much that I would like to go there again during the rains. Now I truly understand why people go gaga over Goa. But, there is so much more to it than what people take back home.
Here's what I unravelled in Goa –
Fontainhas – The Latin Quarter of Panjim
The elegant lanes of Fontainhas and its colourful buildings – Fontainhas is an old quarter in Panjim City. We went there without knowing that it would turn out to be such a gorgeous place. I wish I could wander more and spot some more elegance of the Latin era. I'm sure I missed out on a lot of things, which itches me to visit Goa again.
The pretty souvenir shops and other cute corners – It's impossible to just keep walking without looking around in Panjim City, as there is so much that grabs your attention. I couldn't keep myself from browsing through a couple of souvenir shops that begged for my glance.
The unique art galleries hidden away in the lanes – There are quite a few quirky art galleries in Fontainhas that beckon you for a visit. I visited one by the name of Gitanjali Art Gallery & Café, which had showcased the work of a French artist Pierre Legrand. You can read more about him here.
A taste of heritage at Verandah Restaurant – We had breakfast at Verandah Restaurant, which is part of Panjim Inn – one of the heritage hotels in Goa. The first thing to be drawn to this place is its lovely décor and colonial style architecture. The atmosphere is quiet and classy, and the food is delicious. 
The soothing countryside – When I entered Saligao, I had no clue about its simple charms – the verdure of open grasslands and the grazing cattle. A glimpse of the rural way of life along with the touristic buzz on the beaches was endearing.
Beautiful homes hidden away in the bushes – One of the peculiar things in Goa is its bushes. Yes, there is enough of it. I was amazed to see many dilapidated and even well-painted homes with bushes in their courtyards.
The 'Goan' life – Staying at Saligao gave me an excellent chance to experience the local life of Goa. I used to wake up early and set out for spontaneous morning walks. I enjoyed strolling along the old-fashioned Portuguese homes, feeling the quietude and seeing the everyday stuff like bread-man riding on a bicycle to deliver the Goan bread Poee to the locals.
The local bakery – I was quite curious about the bakery culture of Goa, and thus, I decided to pay a visit to a bakery near Saligao. They start kneading the dough as early as 6:30 am and continue baking till 11 in the morning.
The quiet vibe of Loutulim – Loutulim village is a modest village in South Goa. To be honest, I could not explore much of it. I wouldn't say that I saw or experienced anything exceptional there, but it was definitely a different flavour of Goa.
The pristine lushness of landscapes – As soon as you enter South Goa, the lushness of trees and foliage surrounds you. It was difficult making a choice as to where to stop and spend a few moments, as everything was so scenic.
Where to stay in Goa – We stayed in an apartment in Saligao – Aldeia siesta. It was a spacious, clean and comfortable one bedroom apartment with a kitchen, bathroom and a balcony.
Where to eat in Goa – Besides Verandah Restaurant, you can enjoy a quick meal and coffee at Café Tato in Panjim City. Then there is Living Room restaurant in North Goa, which has a lovely poolside and also a little book-corner.
So did you enjoy GOA through my eyes?
This post has affiliate links. If you make a purchase through these links, I will earn a small commission at no extra cost to you. Thank you for your support!
If you enjoyed this post, you can –
Subscribe to receive 'new post' updates through Email.
Become a fan on Voyager For Life Facebook page.
---
---