Beautiful Dusk At Lotus Temple In Delhi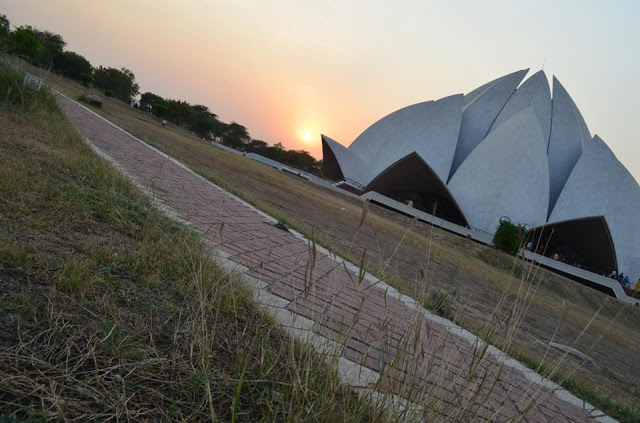 I wanted to capture Lotus Temple at dawn. Unfortunately, I could not do that due its visitors' timings. I even argued with the security at the gate to let me in, but they did not. So here's what I captured at dusk.
It was a little challenging experience for me to photograph Lotus temple because tourists just thronged the place badly. I wanted to get away from the crowd to have a distant view of the entire temple, which was not an easy task. There are many restrictions in terms of moving around in the premises. You are not allowed to go beyond a certain point with your shoes on, so I had to move bare feet on thorny grass and bushes.
GlobArt Academy in Vienna, Austria, presented its "GlobArt Academy 2000" award to Fariborz Sahba, architect of the Lotus Temple.
Have you witnessed sunset at Lotus Temple?
---
---