Colonial Wonders Of Nainital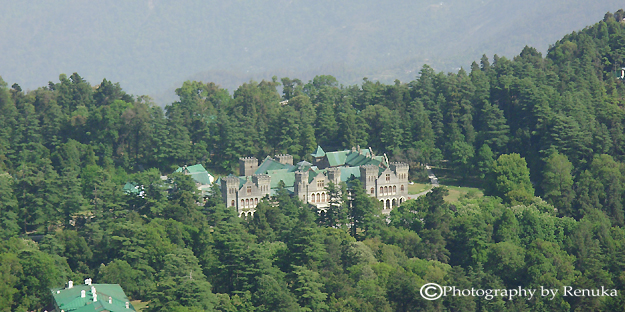 Governor's House, also known as Raj Bhavan
The impressions left by the British era in the unfading architectural treasures – government buildings, schools, churches and mansions in Nainital are quite impressive. Besides being a nature lover's paradise, it's also a significant colonial hub. So you can look forward to something enthralling beyond its serene lakes and mountains. If the olden times intrigue you, get ready for some nostalgia here.

Although I haven't visited all the old buildings in Nainital, I managed to click a few pictures and learn about them from the locals.

Governor's House


Governor's House,

a

lso known as Raj Bhavan, looks absolutely stunning in the midst of lush green trees. It's a lovely castle designed by the architect F.W. Stevens in the Victorian Gothic domestic style. The complex comprises a two-storied mansion with 113 rooms, a mammoth garden, a swimming pool and golf courses.
St. Joseph's College


I got to see St. Joseph's College from the Tiffin Top. Later, one of the guides there introduced me to a bit of its history. According to the insights by a guide, students in the schools of Nainital were mostly children of British colonial officials during the Victorian and Edwardian eras. St. Joseph's College is a noted day-boarding and residential school built by the Irish brothers.
St. Joseph's College seen from the Tiffin Top

St. John Churchin the Wilderness

It's an 18thcentury church, located on the northern end of Mallital. The first thing that fascinated me about the church was the term 'wilderness' associated with it. Probably, it's named so because it's built near a forest.


Municipal Board Office Building
Last but not the least is

t

he yellow stately building of Municipal Board office. It's located at the Flats, and adds to the colonial charisma of Nainital.
There's more to the architectur

al

gems of this beguiling hill station, which I am still to discover.
---
---