Kilbury – Beauty Beyond Nainital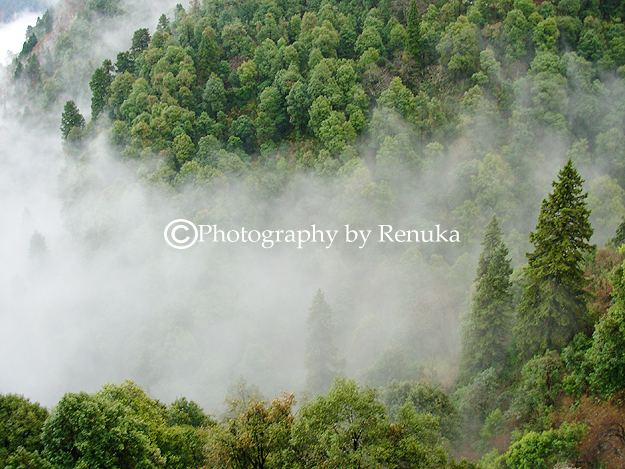 Fog envelopes the hills and dales
It was a beautiful month of February with a hint of spring and chilling waves. I don't know if it was the right time to visit Nainital or not, but it was an exceptionally good experience. We visited Kilbury in the morning, while it had rained heavily all night, thus, it had got colder. We got to see a bit of snowfall too. I didn't expect Nainital to be so cold even in the month of February. Nevertheless, the beauty was immense. We simply couldn't help drooling over what we saw and experienced!
It's simply amazing to see the thick layer of fog rest on the mountains. There is nothing more fun for people who enjoy the shivers. But, make sure you carry extra woolens to keep yourself warm and comfy!
It's a soothing feast for the eyes to spend some time at Kilbury, a small place 12 km away from Nainital. As it's situated at quite a height, the very feeling of being there refreshes you from inside. You want to just soak in as much as possible. All of it makes you wonder too, that there's so much to see and marvel at!
You can hire a taxi to go there, or to make it more thrilling, you can don your trekking shoes. It would be worth an experience. It's a perfect place for a quick halt to enjoy fresh breezes and get some pictures clicked. If you want to linger on, that's a good idea too!
Have you been to Kilbury?
---
---