Monopoli In 35 Photos – A 'Dreamlike' Town Of Southern Italy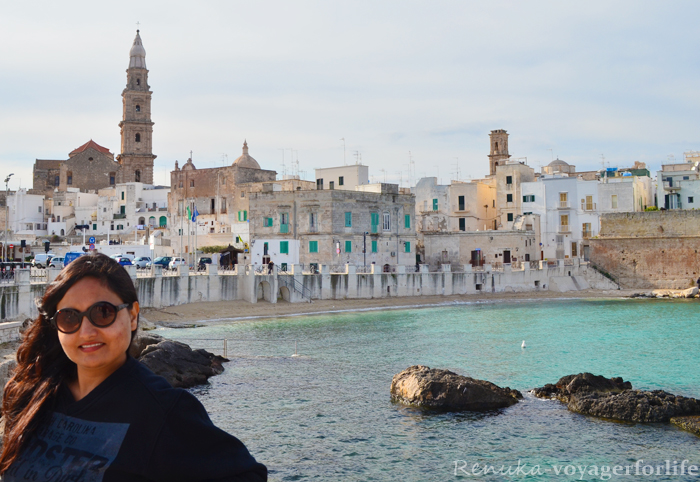 The moment I framed Monopoli from the beach of Cala Porta Vecchia, I knew it had a dreamlike quality. The old buildings along with the seacoast looked almost like a painting. My feeling of awe and wonder continued to grow as I walked towards the sublime dock followed by the fascinating back lanes of the buildings.
Well, let these photos bring Monopoli to you –
Don't you think that the harbour blends beautifully with the 

Castle of 

Charles V (a 15th century building)?
The clock tower of Monopoli
Aren't these doors and windows pretty?
The main square of Monopoli
Have my photos tempted you to visit Monopoly?
If you enjoyed this post, you can –
Subscribe to receive 'new post' updates through Email.
---
---