10 Pictures Inspiring Travel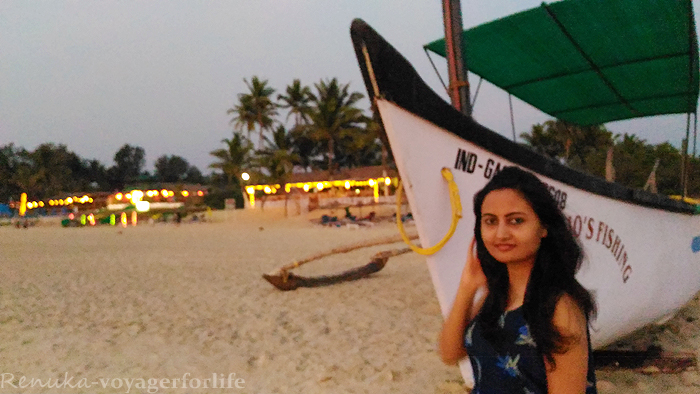 While I was contemplating my next post, I had an urge to travel to a new destination. Although the urge to travel is always there, it gets kindled when I see so many travelers globe-trotting, sharing their pictures and experiences.
While my next trip is still away, here are some of my reminiscences from my old trips –
Tourists visiting the Jaisalmer Fort in the morning. It was a balmy morning – I woke up early, strolled through the fort and observed the routine life around.
This is the top of Mehrangarh Fort in Jodhpur – A girl taking a picture of the Blue city below. I was very keen on seeing the Blue City in Jodhpur. Indeed, it looks great!
A deer at Jim Corbett National Park. This is one animal that poses gracefully for pictures. We were intrigued a lot by our safari guides that we could spot a tiger any moment, but to our tough luck, we didn't spot any. We enjoyed spotting other beautiful birds and animals though.
People enjoying a ferry ride in Sydney. It was a week day – my sister cut-short her office work and joined me for a joyride.
Camels resting, while tourists waiting for sunset at a desert in Jaisalmer. It was my first desert safari ever and I was super excited!
Boats moored at Naini Lake (Nainital). Boating is one of the most loved ways to enjoy the beauty of Nainital.
Tourists chilling out at Lake Pichola. The view of the beautiful City Palace adds to the thrill of enjoying the atmosphere. Udaipur is a lively city with all the ingredients of a holiday destination.
Monsoon is an amazing time in Mumbai and the surrounding places. Matheran is a hill station, which is thronged by tourists during the rains.
Tourists at the Twelve Apostles – Port Campbell National Park in Victoria. It is an awesome place! I wish I could linger around there a little longer!
Mehrangarh Fort at sunset – tourists capturing the vista around. It's a huge fort with lots of interesting things inside – museum, restaurant & cafe, many small huts and a temple at the end of the fort.
Which one did you like the most?
---
---