I Witnessed The Best Sunset Of My Life…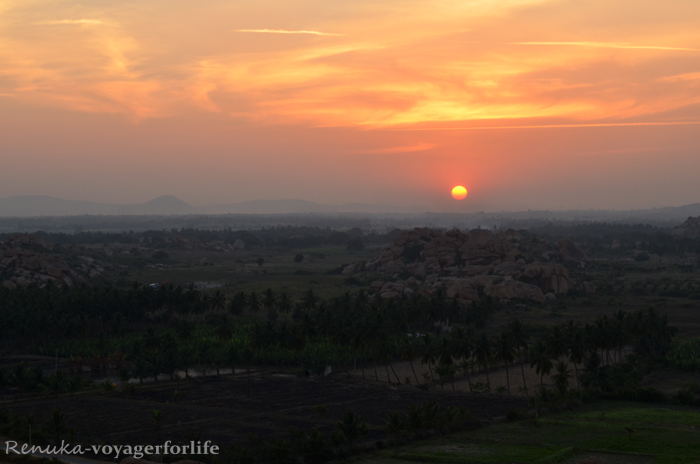 …from Malyavanta Raghunathaswamy temple in Hampi. It was the end of my trip in Hampi and I was heading to Hospet train station when I thought about stopping by somewhere to catch the sunset. Many thanks to my auto guy who took me to this beautiful ancient temple from where I could see the best of Hampi.

To say that I was mesmerised would be stating the obvious. I was overwhelmed to see the waning sun bathe the entire panorama with its poignant hues, and on the other side, the benignity of the full moon waited to enchant us.

Although I am happy with my photographs, they are not even close to what I saw with my eyes. Well, I am still SO excited to share the pictures with you –
Where was your best sunset so far?
If you enjoyed this post, you can –
Subscribe to receive 'new post' updates through Email.
---
---