Pushkar – 'Beyond The Ghats' In 18 Photos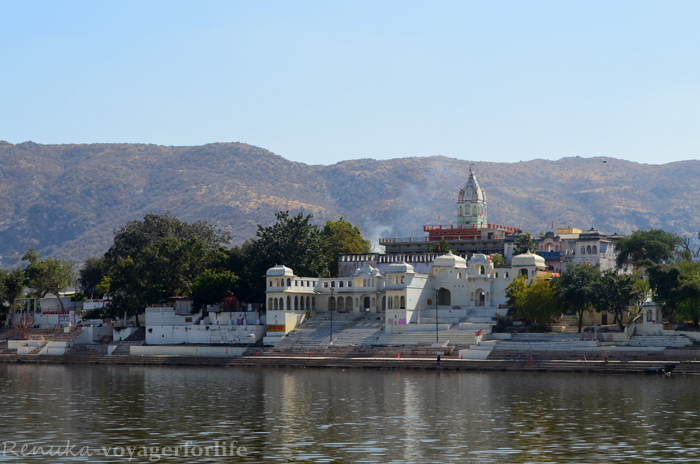 Pushkar had always been on my wish-list. I am not sure what drew me to the little town of temples, but I wanted to make it there once. Everybody told me that there isn't much to explore other than the Ghats, and that the camel fair is the only time to go there. Well, I have nothing much to say to that. Yes, Pushkar is very small. It's easily reachable from Ajmer (only 14 km). But if you ask me what it has got to offer beyond the temples and the Ghats, I'd say it has a certain pace of living, which is quite fascinating – the fact that it remains unruffled in the midst of the 'hippie' crowd of foreigners makes it even more interesting.
I bring you PUSHKAR through my lens –
Though I didn't try his Kulfi, I'm sure it has the soul of Pushkar in its flavor.
The colorful market lanes – musicians and bikers share a happy space together.
The oldies club – a nonchalant afternoon of cards.
…while his customers are away…
A wedding in town maybe…?
The usual market buzz…
Pushkar shopping lanes
Pushkar's old doors 
Some of the old houses have been converted into manufacturing stores
The old buildings of Pushkar
The old residences of Pushkar
The arcs remind of Rajputana architecture
The old balconies of Pushkar
A peep into the lives of shy ladies 
The colors of Pushkar
The aroma of Pushkar
Yes, Pushkar has a glimpse of street art too.
Did you enjoy 'Pushkar beyond the ghats'? Would you go there just to feel its everyday essence?


If you enjoyed this post, you can –
Subscribe to receive 'new post' updates through Email.
---
---