Travelling Solo In Arunachal Pradesh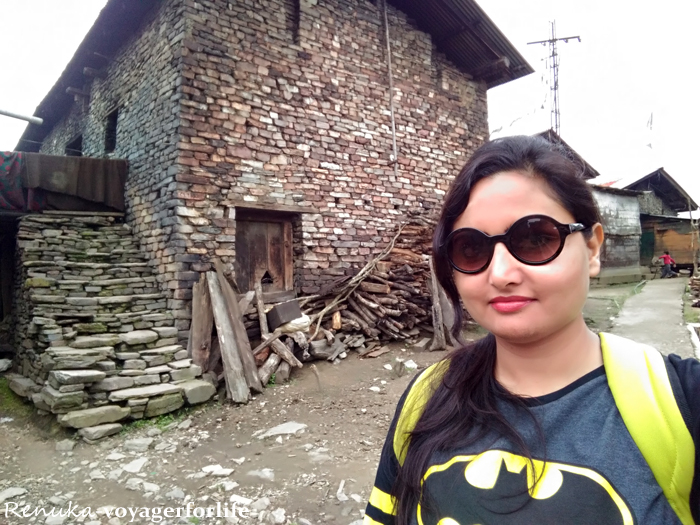 I'm so, so happy to have got back to

travelling solo

 with Arunachal Pradesh! Northeast India had always fascinated me for its culture, people and of course, its natural beauty. I had been thinking about beginning my tryst with the seven-sister states as soon as possible. I'm glad that I began it with Arunachal Pradesh.

Traveling solo in Arunachal Pradesh
To begin with, Arunachal Pradesh is a huge state with different regions, tribes, cultures and landscapes. You need at least a month to explore it deeply. I could do only Ziro and Dirang Valley in my week long trip. But, I'm complacent.
Travelling alone in Arunachal Pradesh was different from my previous solo travels – it was more challenging. I felt lonely and homesick on many occasions. But, it was still epic.
Is travelling solo in Arunachal Pradesh safe?
Yes, it is. There are no apparent dangers or hitches that should discourage anyone to travel alone in Arunachal. The people are generally nice. In fact, I met some really fabulous people in Arunachal.
So, what should you explore and experience in Arunachal Pradesh –
Different tribes and their cultures
The first thing to get intrigued about Arunachal is its varied cultures that come from its different tribes. I began my voyage with Ziro Valley, where I got introduced to the interesting

Apatani tribe

– their everyday life, the kind of houses they live in, and the language they speak.
Then I also rubbed shoulders with

the Monpa folks

in West Kameng District of Arunachal. I was amazed to spot pretty monasteries in possibly every corner of their villages.
Yes, it's a great idea to visit Arunachal just for its people. Although they like to be reserved, they open up slowly and turn out to be gracious people. The fact that they are so much into their roots makes it an enriching affair to interact with them.
I got to meet some lovely locals at a couple of home stays in Arunachal Pradesh –
I met Tenzin in Itanagar (the capital of Arunachal Pradesh). I stayed at his home stay for a couple of nights, and it was an endearing experience in terms of meeting new people in a new place. Being a solo traveller, it comes as a solace when you meet warm people and they welcome you in their world. It was wonderful sharing a meal with them. That's how I like to travel – I like mingling with the unfamiliar.     
Tenzin House, Itanagar (9862100588)    
The other home stay that I stayed at was Kalden Home Stay (9436877255/9774410104), which was around 10-11 km away from Dirang Valley. Although the home stay needs to have a comfy bathroom, it is a great place to get close to the Monpa folks and their life. The hosts are extremely hospitable and friendly. I think I'll always cherish my stay with them. 
The villages and the farmlands
Arunachal Pradesh is a complete break from your city life for the kind of rusticity it offers. There are so many fascinating villages in different regions of Arunachal that transport you into another world. Whether it's the bamboo houses of the Apatani villages, or the love for red chillies and maize in the Monpa villages, each village has something unique to capture your attention.
Also, I loved stopping by at Kiwi vineyards in Ziro and Dirang Valley. I didn't visit an apple orchard because October is the not the season for apples.
Arunachal Pradesh has a diverse cuisine. I tried various

Monpa dishes

in Dirang Valley. They like to use a lot of local cheese and butter in their preparations. What I liked was that they eat a lot of greens along with their meat dishes. Besides the local food, it's a good idea to try their traditional drinks like Arak, Bangchang and Apong.
The challenges of travelling in Arunachal Pradesh
The first and foremost challenge of travelling in Arunachal Pradesh is the condition of the roads, which is extremely bad. My journey from Lilabari airport to Ziro was something that I don't want to remember. So yes, travelling within the state of Arunachal Pradesh is definitely not cushy.
Private taxis cost INR 7000-8000 for distances like Itanagar to Dirang Valley. The affordable transport option is the shared Sumo, which costs INR 700-800 per head for the same distance. And, if you want a comfy seat (that's the front seat), it's advisable to make your booking at least a couple of days in advance.
The Inner Line Permit

– You need Inner Line Permit to enter the state of Arunachal Pradesh. If you reside in Delhi or Kolkata, you can easily get it well in advance. The online system is not reliable. In my case, I could get it after I landed in Lilabari (Assam). You got to do a little running around, but you will get it. Make sure you don't arrive on a Sunday, as all the offices are closed and there isn't anyone to help. 
Where to stay in Arunachal Pradesh?
Would you travel solo in Arunachal Pradesh?
If you enjoyed this post, you can –
Subscribe to receive 'new post' updates through Email.
---
---