10 Reasons To Explore Karnataka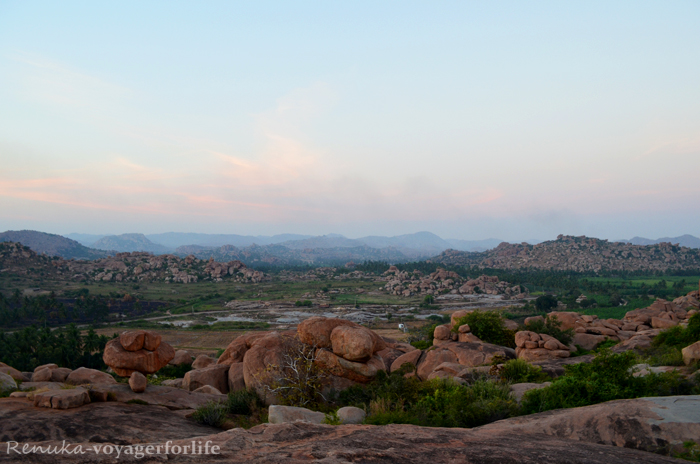 Whenever I'm asked about my favourite destinations in India, I have my pat answer – Rajasthan and Goa. However, there's one destination where I have travelled quite a few times and it has grown on me. It's one of the states in Southern India – Karnataka. I have done all kinds of travels there – solo travel, family travel, mother-daughter trip and couple travel, and all my experiences have been fabulous.
Karnataka is quite diverse I'd say. There's so much to explore and absorb in the state. But, wherever you go in Karnataka, make sure to transit in Bangalore for a few days. I simply love the city. I want to go back to Bangalore for its amazing food scene, and its lovely tree-lined streets. Some of the hotels in Bangalore give a good overview of the city. So, choose to stay at a nice hotel, such as Shangri la hotels.
Here are my reasons to explore Karnataka –
Beautiful landscapes
As a traveller and a photographer, I look for beautiful landscapes all the time, and Karnataka has plenty of them. Be it my road trip from Hyderbad to Bangalore, Hampi or Dandeli, I have been amazed by the awe-inspiring landscapes.
Have a look at these pictures and you will know what I mean –
As a foodie, I can vouch for the gastronomy of Karnataka. From the South Indian dishes to the multi-cuisine eating options, I have loved the food wherever I have been in Karnataka.
I believe people are the soul of a place. I have met some really nice folks in Karnataka. Even though I have not been able to communicate in words due to language barrier, the smile and the warmth of the locals have expressed what I needed to hear.
Village charms
Karnataka has many interesting villages. The life is so laidback and fun. I have explored the countryside of Hampi on a bicycle and wandered through the villages of Udupi.
Here are a few glimpses –
It's colourful and quirky
Karnataka has lots for your wandering eyes – flower hawkers, colourful temples, effortless street art and festivities.
There's so much to admire about the culture of Karnataka – the traditional music and dances, the everyday living of the locals, etc.
Yes, the coastal belt of Karnataka is remarkable. The fact that it's so untainted makes it so much more appealing. The beaches of Karnataka are quiet, beautiful and unheard of.

Take a look –
Hampi is a unique town of Karnataka – its UNESCO recognized world heritage site for its ancient temple complexes. I'd say it's one of the most inviting reasons to visit Karnataka.
Karnataka has places like Coorg, Hampi, Mysore, Nandi Hills, Chikmagalur and many others that make excellent quick escapes from Bangalore. So, you are always inclined towards exploring more and more of Karnataka.

Good transport options
Compared to the rest of India, Karnataka has good transport facilities. As far as my experience goes, I travelled with ease through places like Bangalore and Hampi. There are trains and buses available to commute between towns and cities.
Can you share some more reasons to explore Karnataka?
Note: This post is written in collaboration with Cleartrip.
If you enjoyed this post, you can –
Subscribe to receive 'new post' updates through Email.
---
---