10 Interesting Facts About Humayun's Tomb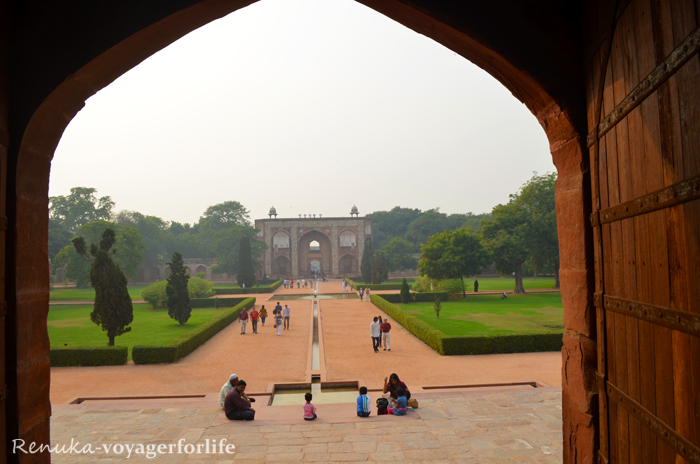 Built in the 15th century, Humayun's Tomb is an intriguing historical site in Delhi. Below are some of the interesting facts about Humayun's Tomb that you would like to know –
1. There are more than 100 graves within the entire complex. Several of them are on the first level terrace, known as "Dormitory of the Mughals".
2. Humayun's Tomb was designed by a Persian architect, Mirak Mirza Ghiyath.
3. It was notably the first garden-tomb on the Indian subcontinent with beautiful causeways and channels.
4. It was the first Indian building known as a classic specimen of the double-domed elevation with kiosks on a huge scale.
5. The tomb's concept of eight side chambers symbolizes the Islamic concept of paradise.
6. The building introduced the distinctive combination of red sandstone and white marble. 
7. Contrary to Taj Mahal, which a husband built in the memory of his wife, Humayun Tomb was built by a wife, Hamida Banu Begam, for her husband. 
8. UNESCO declared the tomb a World Heritage Site in 1993.
9. Humayun's Tomb has earned the status of being a landmark in the expansion of Mughal architecture.
10. Humayun's Tomb inspired the construction of the much celebrated Taj Mahal, which was built a century later.
PS: All the facts mentioned have been taken from Wikipedia and the historical site's guide.
Do you know of more interesting facts about Humayun's Tomb?
---
---