5 Things To Love About Delhi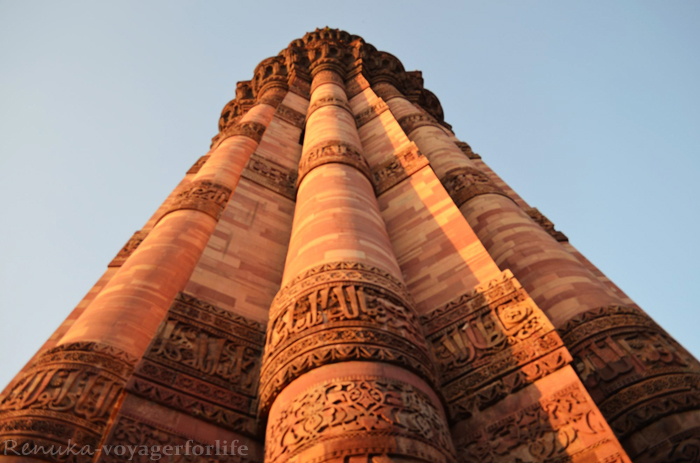 Here's a secret revealed – I have bidden adieu to Delhi and moved to a new city! Now the question is, which city have I moved to? Well, I will keep that under wraps for some time, until I come up with some extraordinarily beautiful pictures of the new city. Okay, coming back to Delhi, I would say that it's a special city for many reasons. (Brush aside the recent unpleasant incidents that have saddened the nation and the world.) Delhi has class, heritage and history that nothing can ever take away!
I am a bit nostalgic at the moment, because I have lived in the city for over 10 years. And I can confidently say that I have discovered many interesting things about it, which I thought I must share with my readers. So here's a list of 5 things about Delhi that makes it a unique city in India –
This is a sure bet, that if you appreciate great architecture, Delhi is the place for you. Although sites like Qutub Minar, LotusTemple, Humayun's Tomb, and Red Fort have been talked and written about a lot, they still haven't lost their sheen. You simply can't get tired of marvelling at such wondrous legacies of Delhi.
Connaught Place, also known as CP, is my favourite place to hang out. Seriously, there's no place like it! I remember my early days, when I was still finding my feet in the city, I would loiter through CP with my brother or friends. Window shopping was the most obvious thing to do if nothing else.
Wenger bakery was my favourite spot to grab a quick bite of Peach Danish! If I have come to CP, I have to visit Wenger, and have to buy Peach Danish.
3/ Photography Exhibitions
Going for photography exhibitions was my favourite pastime. Modern Art Gallery in Delhi hosts some of the most brilliant exhibitions. One of the photo exhibitions that I would like to mention was Homai Vyarawala's photographs. She was India's first photo journalist. Looking at the photographs clicked by her, I had a chance to peep into the classic era of Delhi, which is of course, not there anymore. But it was a sheer delight to travel back in time through her great photographs.
I would also like to mention that Delhi gave me a chance to showcase my talent as a photographer with Picture Perfect Contest organised by the Delhi Government in 2012. I bagged a consolation prize and was listed amongst the top 300 photographers picked from 25,000 entries received.
I don't know if Delhi can be or should be called a literary hub, but I found it to be an amazing beehive for book lovers. Although I am not an avid reader, I do love to explore different writers and books. I would say Delhi kindled a reader in me. I have visited British Library quite a few times. There are some really nice book stores in CP and Khan Market. If you love to read, you must check them out.
At Daryaganj
Well, I would not say that I have explored a lot of Old Delhi, but whatever little I have, it has intrigued me. If you are in Delhi, I strongly recommend that you smell the 'Old Delhi' to coax out the real essence of the city. Places like Daryaganj and Chandini Chowk will bring out the much worn-out, yet charming treasures of the city – traditional food, clothes and people. Simply come and experience!
So that was my ode to Delhi – my city for the last decade.
---
---