In Mumbai – Living Like A Local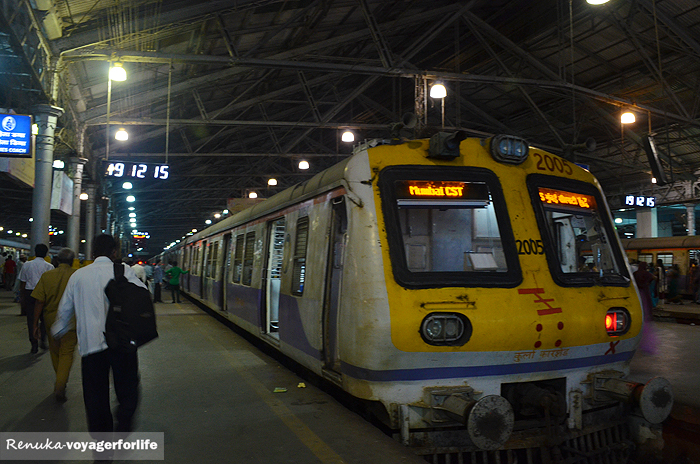 If you see my earlier posts on Mumbai, you will find me going gaga over it. Well, it has been one of my favourite cities – and finally when I have started living here, it's precisely a dream come true. Now something to figure out is that whether it's really a 'dream come true' or reality bites! Since monsoon has just knocked, it seems to be the perfect time to kick-start my journey here. Everybody says that 'Mumbai monsoon' is simply amazing (I am yet to discover that!).
An overcast skyline
There's a lot of anticipation in my heart and mind at the moment. I am so eager, so excited and so hopeful for so many things. I am aware that Mumbai has many nice places to explore. Well, I have already been to many places like Essel World and Water Kingdom, which are situated a little away from the city. They are superb places to visit with your family or friends. I have been to Gateway of India, Marine Drive and Juhu Beach – the cream of places. So now when I am a local here – how do I see the city? Is it still the mistress that has been flirting with the traveller in me?
People at Nariman Point
Today I went to Juhu beach in the early evening, and I must say I was quite disappointed to find it so dirty and unkempt. I simply walked and walked, scouted for some good locations for photography, but couldn't think of much. I was let down because I went there with the impressions of my previous visits, which were magical – (I remember Juhu Beach 6 or 7 years ago, it was so lively and colourful…). I wondered why can't people act more responsible and keep their city clean.
People chilling out with an abandonment…
Mumbai is a city which can make you feel like a traveller all your life. It has that quality – even if you are living here, it can still amaze you in the ordinariness of day-to-day life. I have written a post How to be a responsible traveller, which talks about being a sensible traveller – someone who respects a city/destination. But why talk about another city? Why not take care of your own city in the first place? After spending around an hour at Juhu Beach, I did feel the undying 'uniqueness' of Mumbai; however it got overshadowed by the callousness of people.
My next bet was Marine Drive. Of course, anybody who visits this spot is mesmerised for life. It is such a wonderful place. The fun or adventure of travelling lies in the fact that you don't always find what you are expecting. Like I was expecting a marvellous sunset at Marine Drive, but I got gray clouds hovering over the skyscrapers. What I found today was very different from what I had experienced earlier at Marine Drive, which is good in its own way. A new experience each time is rewarding. I found people and more people, which infuriated me for a while. I craved for some space – my space, where I could just sit comfortably and click some great pictures. But, that didn't happen, and I decided to capture the furore of people. And it was something to reckon with! Even when it turned dark and gray, people seemed to enjoy it!
On my way back home, I stopped and clicked some pictures of Haji Ali. The interesting thing is that even earlier, I had clicked Haji Ali pictures in the same manner – while being on my way. Making an exclusive visit at dawn or dusk (or both) is on my agenda.
Unlike any other city, it's nice to exchange pleasantries with autowalas and taxiwalas here in Mumbai. My cabby was concerned about me when I told him that I was pretty new in the city – he advised me on how to travel locally with ease and remarked "yeh jagah unsafe nahi hai, safe hai". (He even told me to take an auto and save on a few bucks, but I told him I wanted him to make a few bucks!)
My day was about reminiscences and revisits along with new experiences and atmosphere. As they say that the grass is always greener on the other side, exploring Mumbai as a local is definitely different.
Well, I am nosey! Bring on Mumbai – the magic of you!
---
---