Sydney Ferries – In Pictures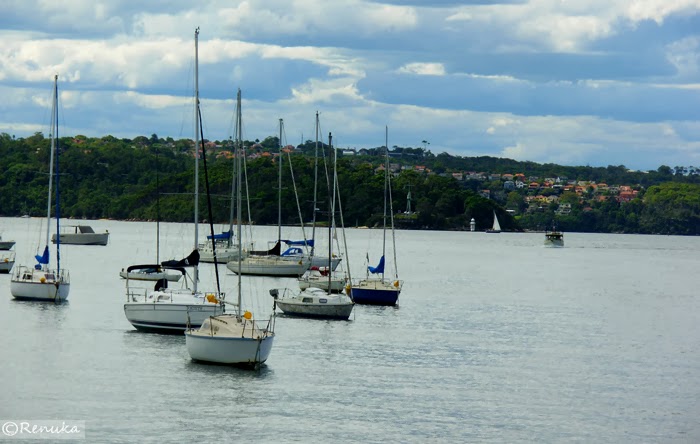 Sydney ferries drive the blues away! If you have been to Sydney, you know what I am talking about. Well, if you haven't then you should know this! Sydney is a city that is well-connected by ferries.
Although Sydney is about much more than just being a harbor city, ferry rides are its quintessential essence. It is that one activity that truly connects a traveler with the real Sydney.
Now picture this – You have boarded a Sydney ferry on a balmy sunny day. There is nothing on your mind except for a coffee or wine that waits on the other side of the voyage. You are enjoying the deep-blue sea around you with winds blowing in your hair, sighting beautiful views along the way and simply immersing yourself into bliss!
Okay, pinch yourself and come back to where you are. If you ever plan to visit Sydney in the future, get information here.
Since 2012, the service has been franchised by the New South Wales government to Harbour City Ferries, a joint venture of Veolia Transdev and Transfield Services under a seven year contract.
Sydney Ferries operates services across Sydney Harbor and along the Parramatta River through 8 routes:
·

        
Manly Ferry from Circular Quay to Manly
·

        
Eastern Suburbs to Watson's Bay
·

        
Woolwich and Balmain
·

        
Darling Harbour and Balmain East
·

        
along the Parramatta River
In 2009-10, 172,627 Sydney Ferries services were scheduled, carrying more than 14 million passengers. Passengers comprise a mixture of commuters and leisure travellers, travelling to 40 destinations over 20 hours per day, seven days per week. The most popular destination is Manly with almost six million passengers travelling on this route in 2009-10.
Services on Saturdays (417 services) and Sundays (297 services) mainly cater for leisure travel. Demand is greatest on Sundays when a large number of Sydney residents and visitors take advantage of the popular $2.50 Family Funday Sunday tickets, which offer discounted travel for family groups.
---
---