Ambling And 'Architecture' Stalking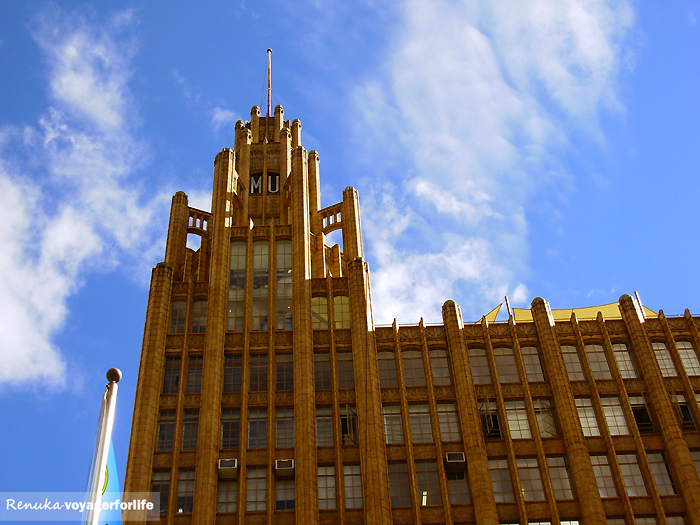 Spotting random architectural attractions is one of my favourite things to do while I am travelling. And the best part is that I don't have to do anything. I just have to wander and look around. One of my earlier posts South Mumbai Wanderings showcases South Mumbai's architecture. Architecture is one of the things that I really admire about a city. Thus, whenever I spot a beautiful or interesting building other than the usual monuments, I stop and take a note. I particularly get enamoured by the churches and clock towers in a city. I think they add a certain charisma to the whole atmosphere.
"Architecture in general is frozen music"
[Friedrich von Schelling Philosophie der Kunst]
Below are a few snapshots of my favourite architectural sightings so far –   
Mumbai CST
Chhatrapati Shivaji Terminus or Victoria Terminus, headquarters of the Central Railways, is a legendary railway station in Mumbai. It was designed by Frederick William Stevens in the eighteenth century. I got a chance to photograph this classic UNESCO World Heritage Site while I was leaving Mumbai in September last year. I had reached the station a couple of hours early so that I could wander around and take some photographs. I must admit, I was impressed when I took a closer look at the building's external structure and design. It has influences of both Victorian-Gothic and traditional Mughal architecture. 
Manchester Unity Building
Manchester Unity Building is located where Collins Street and Swanston Street connect in Melbourne. It's a skyscraper designed by Marcus Barlow in the neo gothic style. I didn't find out what's inside the building, but I liked its exterior a lot. Melbourne is a city with an interesting blend of both the vintage and the modern era buildings.
Jodhpur Clock Tower
Jodhpur Clock Tower is probably the only clock tower in Rajasthan. I loved catching its distant view from the Mehrangarh Fort along with its surroundings. The clock tower is designed in a traditional way, which signifies Jodhpur's regal legacy. The tower is also adjoined to Jodhpur's most famous markets Mochi Bazaar and Sadar Market. Thus, there is a good excuse to loiter around.
Sydney Clock Tower
Sydney GPO Clock Tower was demolished in 1942 and was rebuilt in 1964. The building was designed by James Barnet. Since Sydney exudes all things modern and urbane, spotting such a neo-classical building was a rare sight.
St James Church
St James Church in Sydney is one of the oldest buildings in the city. It was designed by Francis Greenway in the 'Georgian town church' style. I found this church unique because of its colour – it's dark from the outside. I have usually seen very daintily pretty churches, but this one looked a little sombre.  
Do you enjoy spotting random architectural attractions? 
---
---