Home Stays – Why Travellers Love Them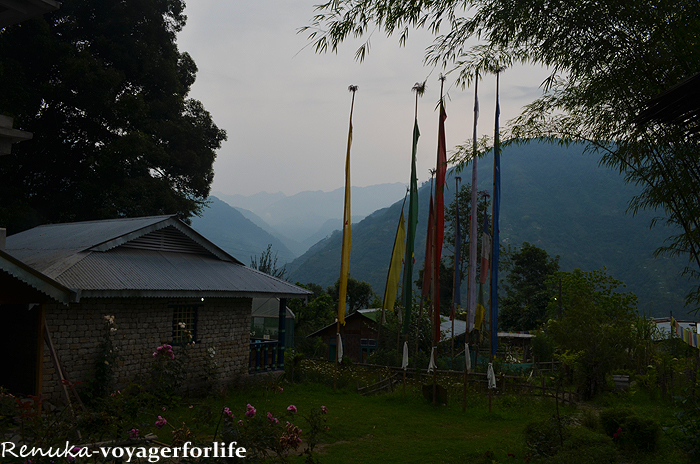 A bit of 'homeyness' isn't a bad idea when you are away from home, isn't it? Home stays give you that exclusive quality of travel – the personal touch, the warmth and the real experiences. After staying at quite a few of them, I don't even want to imagine staying in a characterless hotel room with an indifferent staff.

One of the home stays that I discovered in Sikkim was Daragaon Village Retreat (Darap Village), which is run by a Gurung family. They are simple and sweet people, who ensure that each guest is treated nicely and given the best possible Sikkimese experiences.
The Gurungs were hesitant to host me.
Initially, the hosts at Daragaon Village Retreat thought that their basic, rural and non-luxurious home stay would not please a traveller like me. I told them that my only concern was hygiene and nothing else mattered to me. Even while escorting me to my room, the girl at the retreat said, "It's not that great." On the contrary, I was quite happy with my room and the amenities provided. I got just what I needed – nice and clean bed, spacious room, and not to forget a well-equipped bathroom, which was not just clean but had toilet paper as well. I couldn't believe that a modest village home stay could be so perfect.

Later, when I told Mr Shiva Gurung about how much I liked his home stay, he was deeply pleased. And, he further told me that they trained each and every family member on the etiquettes and the hygiene needed for guests.
So, why should you choose HOME STAYS over other accommodation options –

Home-cooked local food is served.
At home stays, food is usually included in your stay, so you don't have to worry about paying for your meals separately. The best part is that they serve you their own local cuisine, which is home-cooked and organically produced. At Daragaon, I relished the delicious hand-made pasta made with the local wheat.
Warm hospitality is the very essence of a home stay.
Who doesn't like to be treated warmly? Home stays pour out an extra dose of hospitality upon their guests. However, they don't get over-friendly with any guest. They maintain the necessary distance. No guest's privacy is disturbed in any manner. You are free to do anything and relax at your own pace. There is genial friendliness, respect and care that you can expect from your home-stay hosts.
There is scope for insightful conversations.
A travel experience becomes richer with conversations. That's exactly what you get at home stays. Since your hosts are the locals of that place, they tend to share a lot of interesting stuff about their culture and the general way of life.
Better cleanliness is maintained.
As I mentioned earlier, my room and the bathroom were so well arranged at Daragaon that I couldn't have asked for more. Home stays maintain a high level of cleanliness, and if in case there is something that you need according to your own preference, they are always ready to do the needful.
Home stays help you connect with the place deeply.
Staying at a home stay gives a feeling of being hosted by a local, which instantly connects you with the place. Even if you just relax or take a stroll in the lawn, you get to absorb so much.
You can have authentic experiences.
It's my favourite part. At Daragaon, they arrange bonfires and other rural activities for guests, such as fishing, milking the cows, etc. I enjoyed their local beverage Tongba, which is made from fermented millets. It is a protein-rich drink and can hit you if had too much!
Home stays are safe.
Lastly, you can be rest assured that you are staying with a family. You can interact with the lady of the house, see how she cooks, eat with the family and sleep in peace knowing that your safety is also your hosts' concern.

Would you prefer home stays over hotels? Is Daragaon Village Retreat your kind of a place to stay?

If you enjoyed this post, you can –
Subscribe to receive 'new post' updates through Email.
---
---