KUTCH Travel Guide – Top 5 Experiences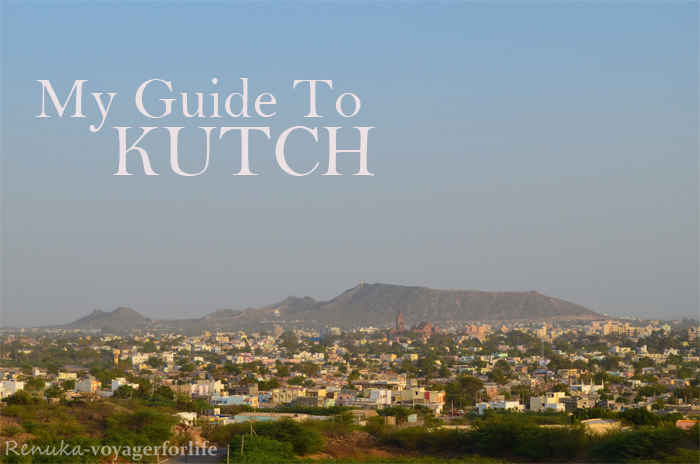 First things first, Kutch has way too long distances. I covered around 95 km one way when I travelled from Devpur Yaksha to Lakhpat, around 65 km to Mandvi and 40 km to Bhuj. But, there is nothing to fret about, as I am going to share with you my practical tips on commuting in Kutch. So, don't let distances scare you! There is another side to the coin, which indicates that Kutch has good roads, less traffic and a variety of transport options.

Before you even plan your travel to Kutch, be sure what you seek. Do you want to see the museums, temples and palaces, or do you want Kutchi experiences? I think filtering out your travel interests can save both your time and money. Besides, there are other factors to consider, too – season, duration of your trip, budget and your companions.

My stay in Kutch was for six days and I visited Bhuj, The Great Rann Of Kutch, Kala Dungar (Black Hill), Khavda Village, Ludiya Village, Hodka, Bhujodi Village, Bhadli, Lakhpat and Mandvi.

Since I like experiential travel more than sightseeing, I would like to recommend the following experiences –

The 'Salt Walk' on the white desert
The Greater Rann Of Kutch is one of the most unique experiences for a traveller. The moment I stepped on the salt desert, it seemed like I had slipped into a white canopy of the sky and the earth. What made the experience so awe-inspiring were the strong winds and the infinite landscape. The more you walk towards the horizon the better it gets.
Practical Information:
The Greater Rann of Kutch is around 90 km from Bhuj and is accessible by taxis, which can be arranged for you by travel agents or by your hotel manager. If you choose to stay overnight in the desert, the accommodation is quite expensive. However, there are quite a few village resorts 15-20 km away from the desert, where you can experience staying in a mud hut and other village charms.

I stayed overnight at Shaam-E-Sarhad Village Resort for which I paid a discounted rate of INR 1750 including all the meals. You can check their tariff here. Taxis to the white Rann cost between INR 2400 to 2800 depending on from where they pick you and what all you cover along the way.

Also, you need to obtain a permit to get to the Rann, which you can get at a check post on the way to the desert. It apparently costs INR 250. However, I'd advise you to do your own research regarding this part.

Unearth the treasures at Lakhpat Fort
Lakhpat was an intriguing surprise. You can read about it:

An abandoned World Called Lakhpat

. There is a lot to discover within the fort walls – the tombs, the ruins and the peacocks. Besides, I immensely loved my chitchat with the two BSF men posted at the border outpost.
Practical Information:
It takes over two and a half hours to reach Lakhpat from Devpur Yaksha (Nakhatrana) by a shared auto. Since I hired the shared auto personally, it cost me INR 1200 for a return journey.

Panoramic views of Bhuj from a Dargah
Bhuj has great panoramas to offer. However, it's important to find a good vantage point to see the city of Bhuj in one frame. One of the auto guys in Bhuj suggested Bade Pir Ki Dargah, which turned out to be not just a fantastic vantage point, but was beautiful, too. When it was time for the sun to set, the old man at the Dargah burnt some coals in a pot. I didn't get the purpose behind doing so, but I liked the combination of the waning sun and the fire.
Lush landscapes towards Mandvi
I wish I could get down from the jeep and take photos of the many lush farms that I came across while travelling towards Mandvi. The whole district of Kutch is known for barren landscapes. But, I got see totally different landscapes around Devpur Yaksh and Mandvi. I saw quite a lot of banana and other plantations that it made me feel for a while that I was in some different part of India. I really didn't expect to find so much of greenery in Kutch, which I was pleased to witness.

Practical Information:
There are regular shared jeeps and autos available to commute between places. It's a great feeling to pay only 30 bucks and cover distances like 40 and 60 km.

Relish the Gujarati and Kutchi cuisines   
Devouring the traditional Gujarati and Kutchi platters at various restaurants in Kutch was also an exceptional experience for me. I ate at Green Rock Restaurant in Bhuj, which is not very far from Prag Mahal. The platter was delicious with all the Gujarati veggies and sweet dishes. Then I had a traditional platter at Krishna Palace Restaurant in Mandvi, which was decent, too. I liked their suji ka halwa a lot. On my last day in Kutch, I tried a Gujarati platter at Toral Restaurant of Prince Hotel in Bhuj, which served yummy dahi bade and jalebi garnished with rose petals.
So how many days do you need to explore Kutch?
Since Kutch is a vast district with so many places to visit, I'd advise you to plan at least a week's trip if not more.

Where to stay in Kutch –
Kutch Adventures Homestay in Bhuj (kuldip@kutchadventuresindia.com)
RukmavatiGuestHouse in Mandvi (rukmavati@rediffmail.com/hotelrukmavati@gmail.com)

How to commute affordably within Kutch –

Bhuj, the main city of Kutch, has an efficient transport system. It is well-connected to the rest of Kutch by buses, shared jeeps and autos.

Have you been to Kutch? What was your experience like?

If you enjoyed this post, you can –
Subscribe to receive 'new post' updates through Email.
---
---