The Landscapes Of Jordan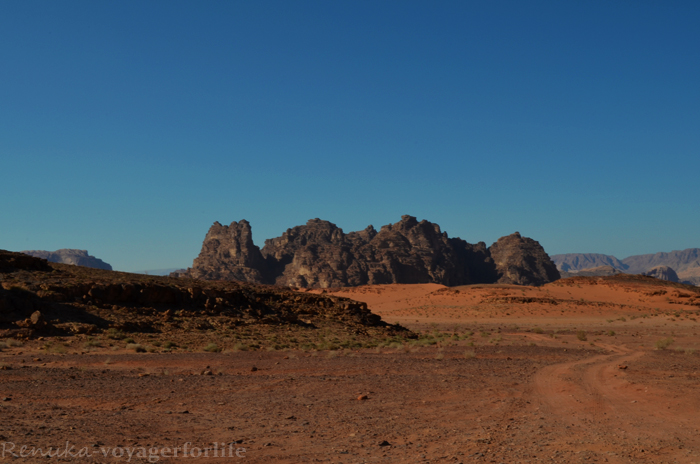 Jordan is a pure delight when it comes to landscape photography. The landscapes of Jordan are unique – they are not just beautiful. They exude mystery. They inspire something in you. The rocks and hills seem so unruffled, yet they evoke your imagination.
Jordan is a small, landlocked country, which has many distinctive geographical treasures. From Petra's pink stones to Madaba's brown mountains, Jordan spellbinds you!
The last hues of sunlight paints the hills of Petra.
The rock erosion that mesmerizes.
Wadi Rum – a place that looks like Mars.
Films like 

Lawrence of Arabia, Red Planet, Passion in the Desert,Prometheus,The Last Days On Mars, The Martian, Theeb and Krrish3 were shot in Wadi Rum.
Wadi Rum
 is 
also called '
The Valley of the Moon' for the way it's 
cut into the sandstone and granite rock.
Wadi Rum is known to be the dwelling place of the Zalabia Bedouins.
So fascinating that it leaves you speechless…
Rock climbing is one of the favorite activities of travelers in Wadi Rum.
A sight to behold!
It looks like an indefinite poetry of nature.
That's how the sun sets in Wadi Rum.
The desert of Wadi Rum.
Perhaps 'beautiful' is just the beginning of what I witnessed…
Looks like another world altogether, right?
A mirage that just got hooked on to my lens.
On our way to Little Petra – an arid, mountainous desert region.
There's a feeling of abandonment that you get when you see the landscapes of Jordan.
How benignly the last rays of the sun touches the rocks…
The sunburst shot
The sky, the hills and the sunset.
Who gets tired of sunsets?
The barrenness enthralls and how!
The brown mountains of Madaba (Don't they remind of Ladakh?)
The Nebo Valley – 

where 

Moses

 got a view of the 

Promised Land.
The city of Amman – that's the amphitheater you can see on the right.
The Dead Sea – 

a salt lake whose banks are as deep as 400m below sea level, which makes it the lowest point on the earth.
Did the landscapes of Jordan inspire you?
If you enjoyed this post, you can –
Subscribe to receive 'new post' updates through Email.
---
---