Pali – A Peaceful Jewel Of Rajasthan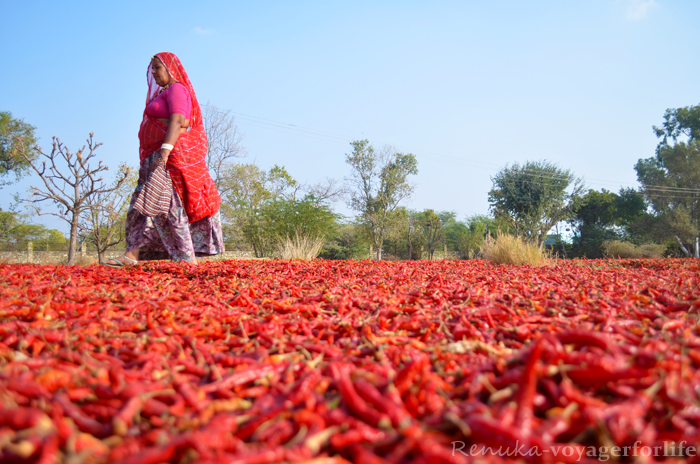 The first thing that I reminisce about Pali is the quality of peace it has. Of course, it's rustic, colourful and interesting just like the rest of Rajasthan, but there's definitely a scent of serenity in the air. Although there's a lot to do and see in Pali, the better idea would be to not do anything at all. Places like Pali are meant to be explored by just being. 
So yes, be spontaneous when you are in Pali. Choose a comfy and experiential accommodation, and stay long. To begin with, Pali is mostly rural. I don't know if there is any bustling, noisy market, or city-like posh restaurants. The air is clean, the life is slow-paced and the people are unruffled (as far as I know).
Get smitten by the landscapes
The enchanting Aravalli hills add a lot of depth to the landscapes of Rajasthan. I just love waking up early to watch the sun rise and also set in the evenings. I remember one of the best sunrises on my travels has been in Jodhpur, and one of the best sunsets in Jaisalmer and Udaipur. The landscapes of Pali just get more beautiful towards dusk.  
The rusticity of Rajasthan is magical, and Pali is fabulously pastoral. There are vast farm lands and also arid fields, where nomads live in tents. You can amble as much as you like. The discoveries are endless.
Admire the simple way of life
I had a chance to stroll through a local market in Haripur (Pali), which introduced me to the subtle facets of the everyday living there. Everything from the sweet shops to the blue and green doors in the narrow alleys looked charming. Both men and women seemed unaffected by being photographed, which I liked.
Dig into a bit of history
As you walk towards the end of the Haripur market, there's a fort with white walls. Most of the fort is in a rundown state with some interesting old stuff, such as olden style fans. The last lineage of the royal family still resides in a portion of the palace. You can perhaps have a small chat with them.
Relish the fresh, farm-produced food
I can say it with confidence that the food that I had in Pali was one of the best. Make sure to eat what the locals eat – the variety of chapattis, chutneys, fresh veggies and fruits. It's simply awesome!
To have a brush with the real rural Rajasthan, visit the villages of Pali. I had a chance to watch the rural women cook. Their veil-covered faces make me wonder if they are really shy or they feel obligated to act so. Anyway, I loved what they served on my platter.
The best part about exploring rural India is that it's devoid of traffic, chaos and noise. Plus, you can have unique experiences, memories of which last a lifetime.
I anticipate venturing into the rural Rajasthan soon again.
Have you been to Pali
, or any other rural part of Rajasthan? What's your favourite memory about your trip?

If you enjoyed this post, you can –
Subscribe to receive 'new post' updates through Email.
---
---