'A Room With A View' In Gangolihat, Pithoragarh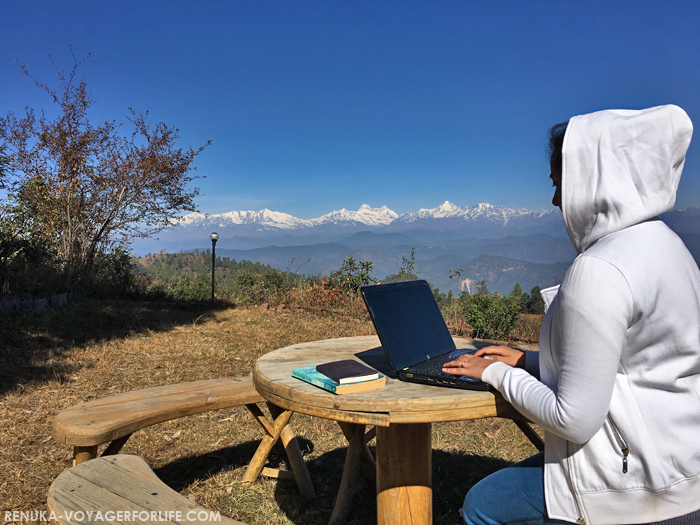 I sojourned at Misty Mountains, in Gangolihat (Pithoragarh district), in the last leg of my Kumaon trip, which I must say, was an exceptionally rewarding experience in terms of Himalayan views. I don't think I ever had 'a room with a view' as spectacular as the view from my Rosevilla Suite at Misty Mountains. It was insane!
"Great things are done when men and mountains meet; This is not done by jostling in the street." – William Blake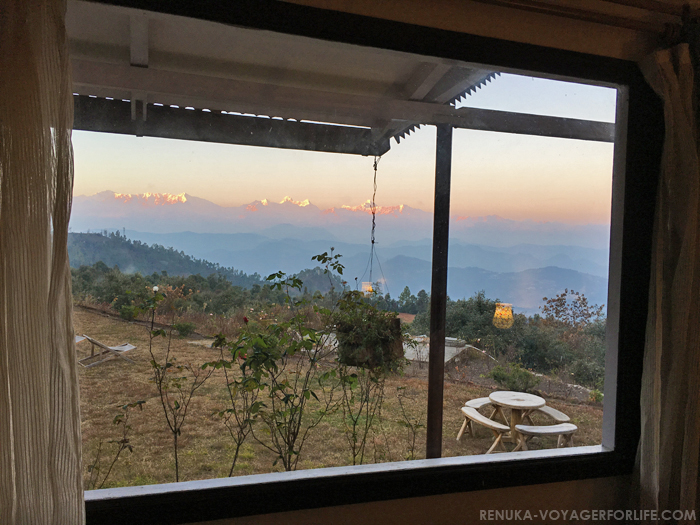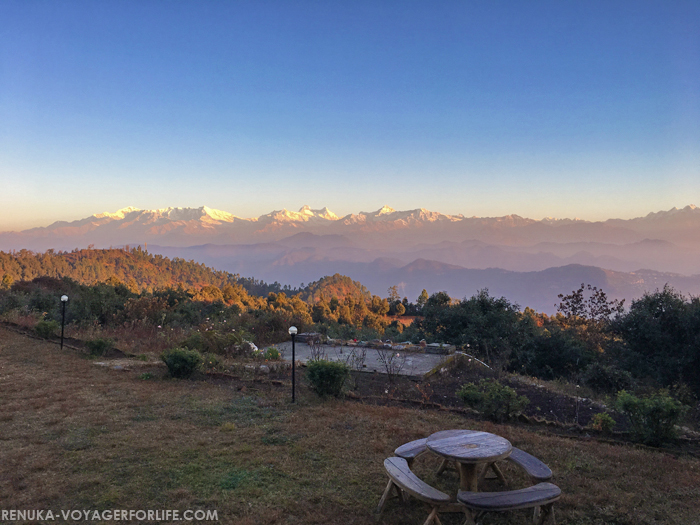 The Himalayas are your constant companion in Gangolihat.
It's such a joy to wake up to the scintillating glory of the Himalayas in the morning, spend the day lounging in the garden with the clear view of the range, and later in the evening, you can have 'tea' conversations looking out the window. So, if you are staying at Misty Mountains, the Himalayas are your constant companion.
I've to admit that I had no clue that Pithoragarh was so close to the Himalayas, and to the borders of Nepal and China. I had heard about Pithoragarh even when I was a kid, but I never thought that I'd want to visit it someday. But, I'm so grateful that I did! Most of the itineraries of Kumaon include Mukteshwar, Kausani and Bageshwar, which are obviously beautiful places. But, I haven't heard many people mention Gangolihat, which is such a paradise.
Also read: The Pleasures of Slow Travel at Bob's Place, Nathuakhan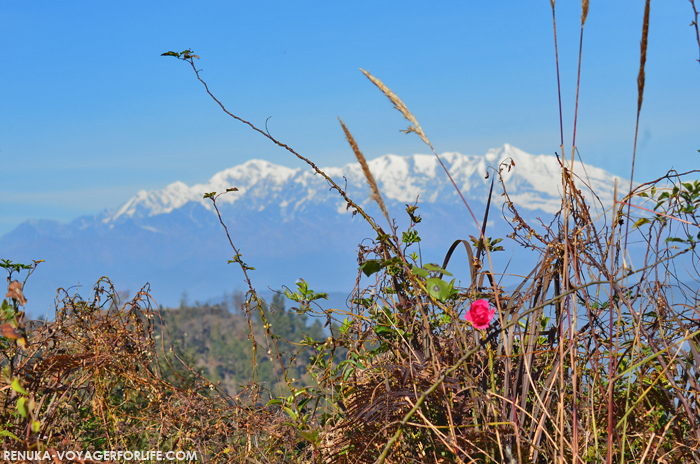 Great hospitality and delicious food added hominess to the experience.
Misty Mountains, as the name suggests, is a mountain resort with perhaps the best views of the Himalayas. The property is run by a Kumaoni couple, Ambika and Madhur, who host their guests with great hospitality. The food is delicious, especially the dessert, which is prepared by Ambika, the lady of the house. So, the experience of staying at Misty Mountains is more than a resort. You do feel a touch of hominess that you need as a solo traveller. Even the staff that is at your service is accommodating and helpful.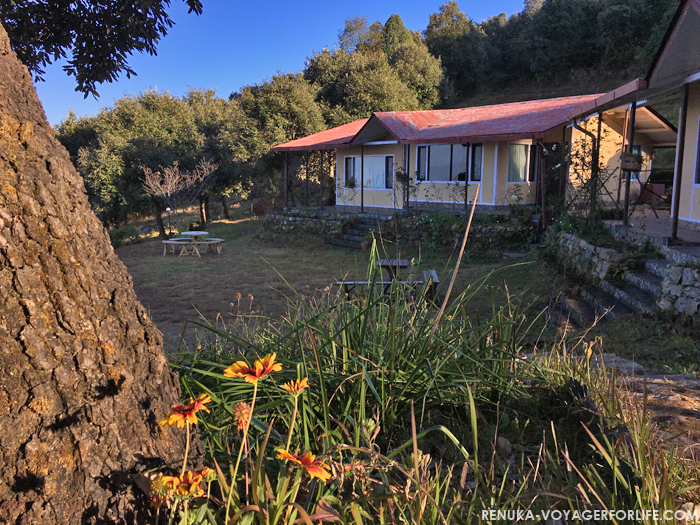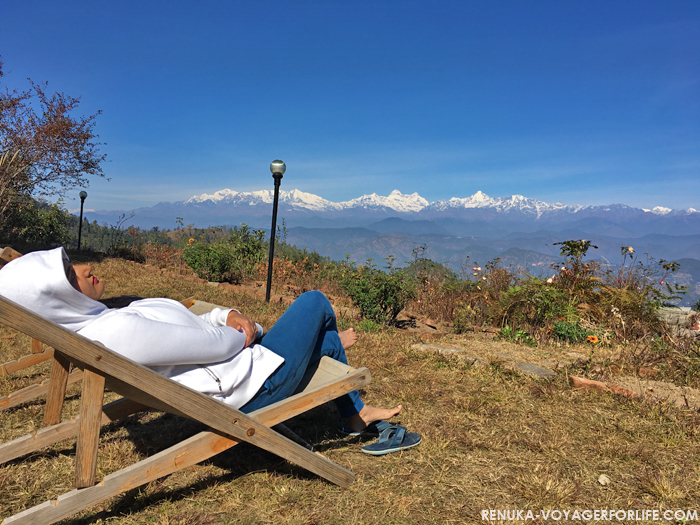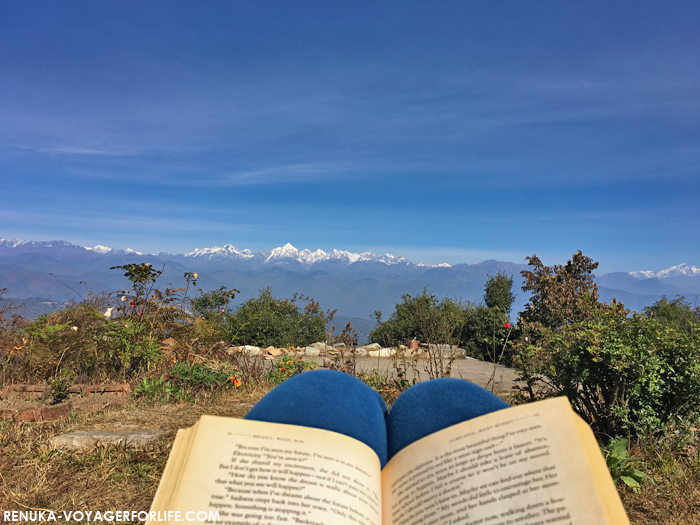 I'd also like to mention that Misty Mountains resort is ideal for a romantic vacation as well, as they have quite a few packages that suit a couple looking to spend quality time together. Also, you can go there with your family and friends, as they have big suites and cottages designed to accommodate large groups.
I revelled in the beautiful views and the serenity of nature around me.
After traversing the region of Kumaon from Bhowali to Binsar, this secluded resort, in Pithoragarh district, with the perfect view was the smartest way to conclude my trip. I think you should always save the best for last. My stay in Gangolihat was mostly about gazing the Himalayas and savouring the serenity of my surroundings. I went out only once to visit an NGO called Avani, which was recommended to me by my hosts. It was nice to learn that they make eco-friendly and locally sourced products, such as crayons, toys and fabric. The colours they use are naturally made with different flowers and plants. For example, the flame of forest flower is used to create yellow and orange.
Also read: Binsar – Where You Succumb To The Mountains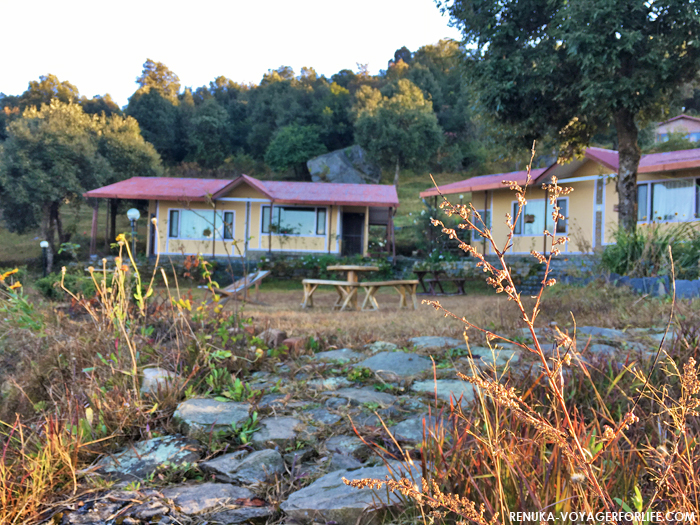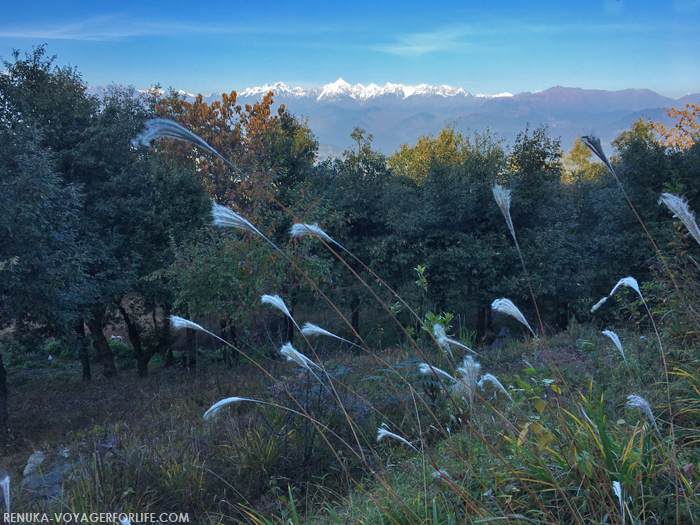 Hiked through Chakhbora, enjoyed maltas.
I also visited a small village called Chakhbora, which had pumpkins and maltas to woo me. But then, I was really disheartened to see the trash thrown around the village temple. It was such a beautiful setting ruined by sloppy garbage disposal by the locals. Anyway, I enjoyed hiking through the trees. It was nice to see the farms and the calming glow of the descending sunbeams over them.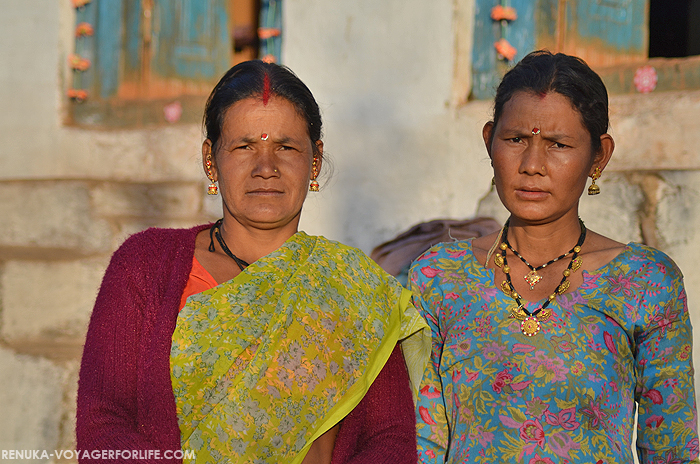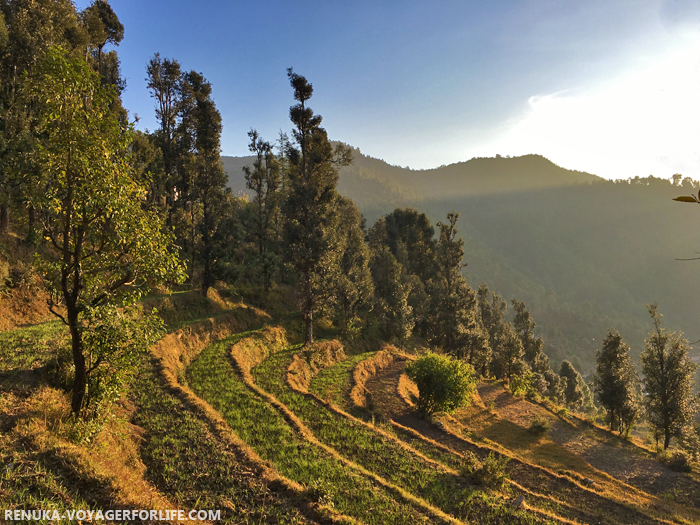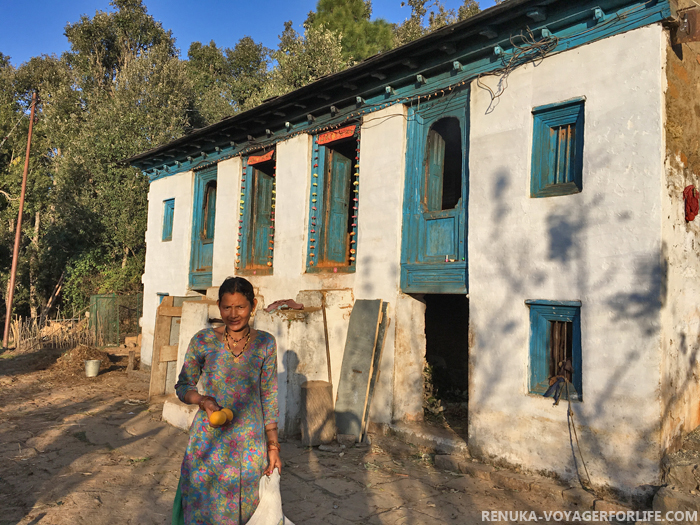 Did I mention how much I relished the juicy maltas given generously to me by a sweet Kumaoni lady? It was one of the best things about exploring Kumaon. You get to meet these nice, warm people along the way, who welcome you in their homes.
Also read: Where The Kumaoni Village Life Embraces You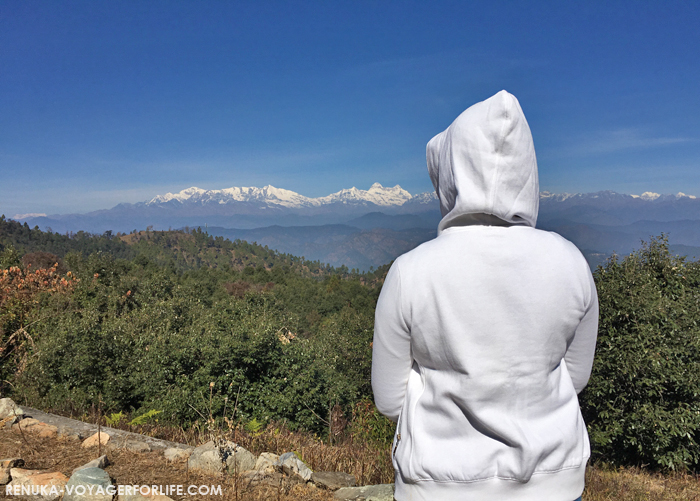 The last day at Misty Mountains was the coldest. But, my room was quite cosy and comfy. I muffled myself in the warm blanket and retired for the day.
Practical Information: Misty Mountains is 475 km from Delhi (14 hours) and 190 km (7 hours) from Kathgodam railway station.     
Where has been your most beautiful 'room with a view' stay?
Enjoyed this post? Subscribe to receive 'new posts' straight in your inbox!
---
---