Nainital – The Lucerne Of India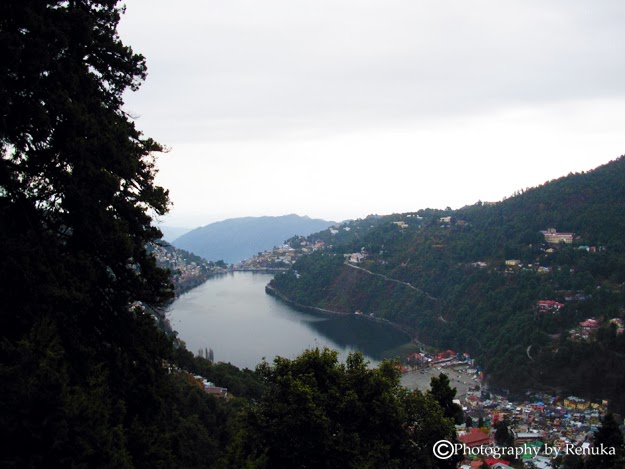 Northern hill stations of India have a classic charm. One of them is Nainital, that stands apart for the enchanting beauty of Naini Lake. Although much has been written about it, there's still much more to unveil about this modest town of Uttarakhand.
Also read: The Colours Of Kumaon – In Photos
Dining at a restaurant on the Mall road and looking at the mountains and the serene Naini Lake is all you really need to soak in the essence of Nainital. It can be very appropriately called the 'Lucerne of India'. If you have been here, you will know what I mean. Lucerne, a beautiful city in Switzerland, is situated on the shore of Lake Lucerne. Just like Lucerne, Nainital basks in its glory with Naini Lake, which is beautiful beyond description. I can't even begin to talk about this little unassuming hill station of Uttarakhand. It's brimming with treasures of nature – lakes, mountains, trees and forests. If you have never been to Nainital, there's some vacuum in your travel itinerary. I mean, seriously, this place takes your breath away! I am not saying so because I have to say so, I am saying because I have been here quite a few times and have experienced being mesmerized.
It's like the same old beauty never fading, never losing its charisma. I remember my first trip to Nainital, when I, along with my family, reached the hill station in the morning after a bad overnight journey. The moment we got off our bus and entered Nainital, we were simply awestruck! It was a calming relief to our horrible bus journey from New Delhi. The tiredness and pain melted away in a minute with an ease.
As we started walking on the Mall road, the soothing sight of the lake with the mountain backdrop enthralled us completely. Bare branched Deodars looked gorgeous. All of it together painted a beautiful vista – a perfect treat for the senses. Though we were hungry as hell, we didn't care much and preferred to loiter at the lake, watch the ducks swim, look around and afar, click pictures, and just enjoy being carefree.
The joy and thrill of boating

Boating in Nainital is the most worn-out thing to do, but the most thrilling one, too. It is even more fun if the weather is misty. I look back at my experience of being blanketed with a layer of mist while boating. Our rower had to steer the boat towards the shore as quickly as possible because of the thick layer of mist, which had created a blur. It's really amazing the way mist gathers for a while and then fizzles away leaving you with more beauty.

The colourful boats have been given different names by their owners. While moored at the shore, they add more spunk to the whole atmosphere. It's like you can have your pick and take a ride any moment!
Sauntering on the Mall Road and The Flats

Although sauntering is any holiday's top priority, Nainital has more reasons for that. There's Mall road opposite to the lake, with loads of food and shopping options. As you walk a little farther, there's The Flats, which is a sports ground where people spend endless hours watching sports activities, binging on food or simply sitting. Shopaholics must check out the Tibetan market situated along The Flats.
Tiffin Top and Ropeway for good views

Tiffin Top, also known as Dorothy's Seat, is the most interesting part of Nainital because of a short and sweet story behind it – Dorothy's Seat is a memorial named by an army officer in the memory of his wife Dorothy Kellet who's buried there. It is known to be Tiffin Top because people have picnics on the hill top. Naini Lake looks even more stunning from the top.

Ropeway is also a great way to catch marvellous views of the town. In fact, it's a must-do activity because there's no way you should miss out on the spectacular views of the golf course, Governor's House, St. Joseph's College and the dense forest valleys spread around the hill station.
The winter-spring version of the deodars
… And here's the summer version
Nainital has been one of the most popular summer holiday destinations for tourists from all across the country. It doesn't even need to be introduced. But there's something extraordinary about it, which is hidden and undiscovered. It has potential to be a high-end, upmarket destination, too. From its colonial legacy to abundant natural beauty, from rich history to plenty of excursion options, it is a destination worth accolades.
Have you visited Nainital?
Enjoyed this post? Subscribe to receive 'new posts' update straight in your inbox!
---
---