The Colours Of Kumaon – In Photos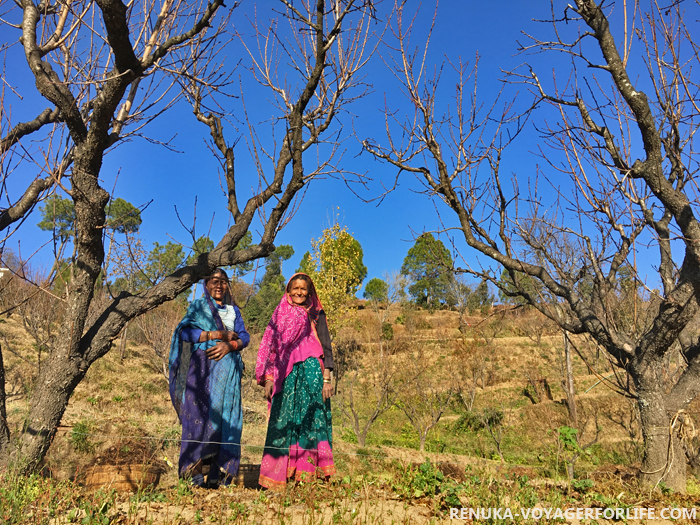 Kumaon has been my best mountain escape to date. I have to admit that I don't particularly enjoy winters. So, choosing to visit Uttarakhand in November was a totally impromptu decision for me. The trip just happened, and I lapped it up and how! Besides the fact that Uttarakhand is my birth place (Kotdwara, Garhwal), I have always been fascinated by its mountains and the countryside charms. Since I had been to Nainital, Kilbury, Jim Corbett, Ranikhet and Sattal in my early days as a traveller, it kindled in me a deeper desire to explore Kumaon.
Also read: Nainital – The Lucerne Of India
The colours of Kumaon
What I was truly struck by was the colours of Kumaon, which I embraced avidly through my eyes and of course, my lens. Kumaon is vivid. Whether it's the colours of nature or the colours of everyday life, every hue has a tinge of passion in it.
Also read: The Pleasures of Slow Travel at Bob's Place
So yes, Kumaon has colours to elevate your spirits. Here are the photos –
The old village houses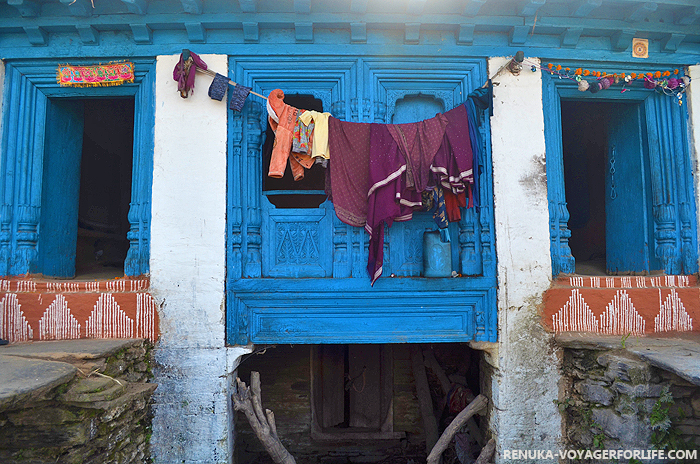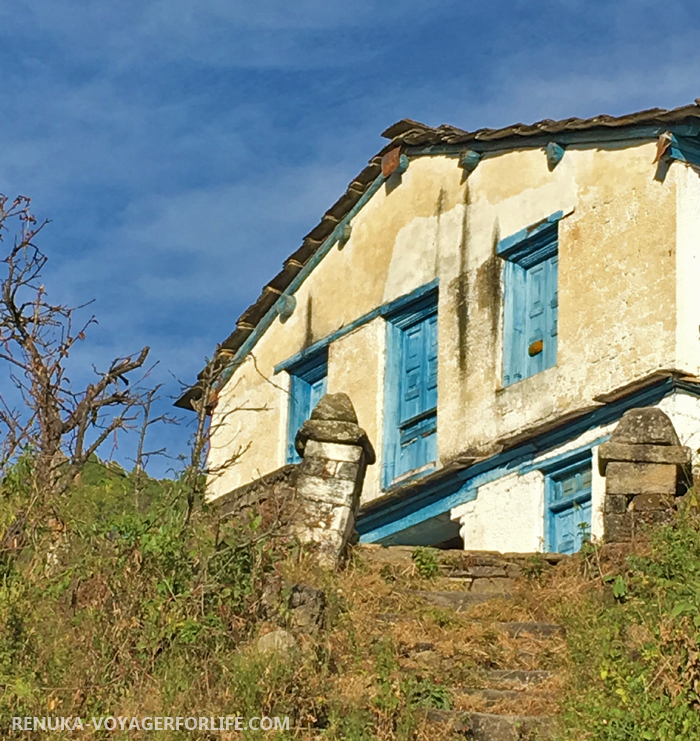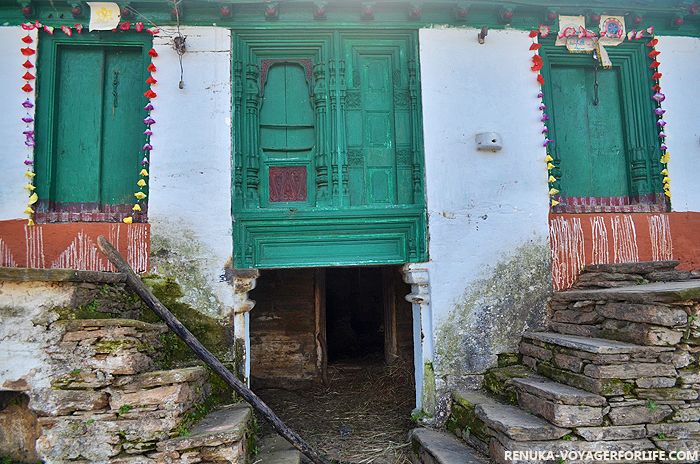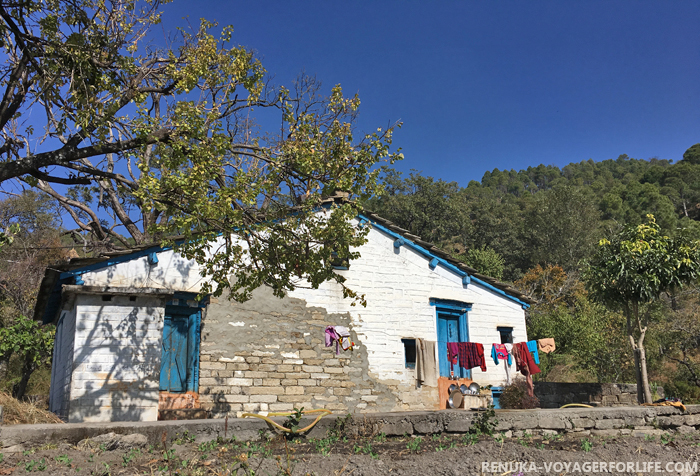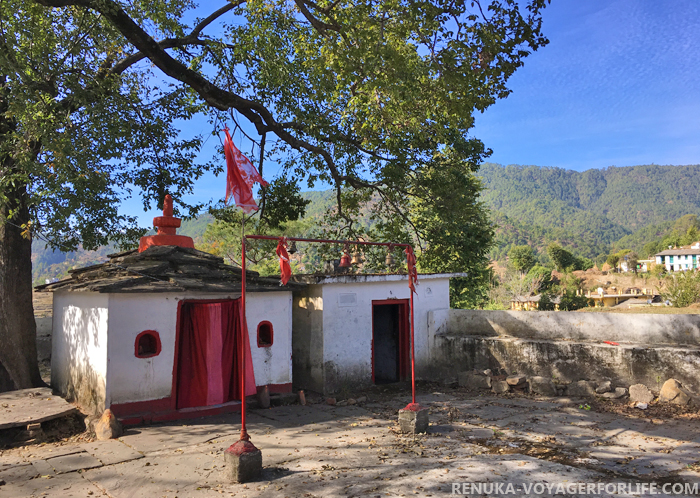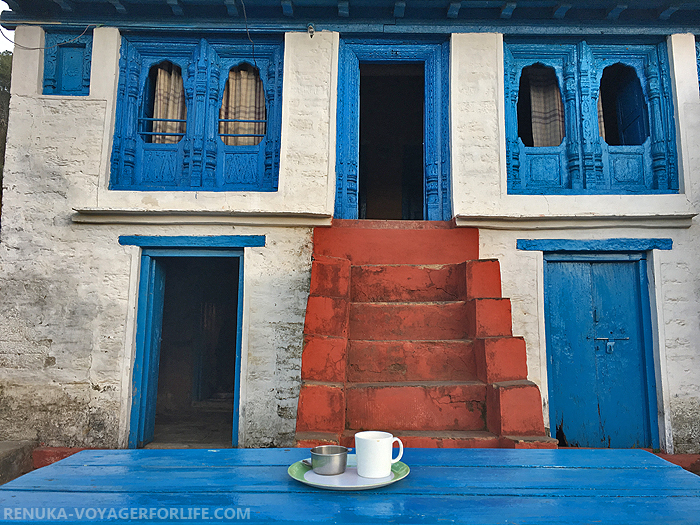 When I visited Kumati, a 200 year old village in Kumaon, I couldn't help gasping at the blues and greens of the unique array of houses. The beautifully carved doors and windows hinted at the fervour for tasteful art. My host in Bhowali told me that a king of Rajasthan came to Kumaon, which I think makes the existence of such vivid village houses a foregone conclusion.
Also read: 12 Reasons To Escape To Villages
The Kumaoni women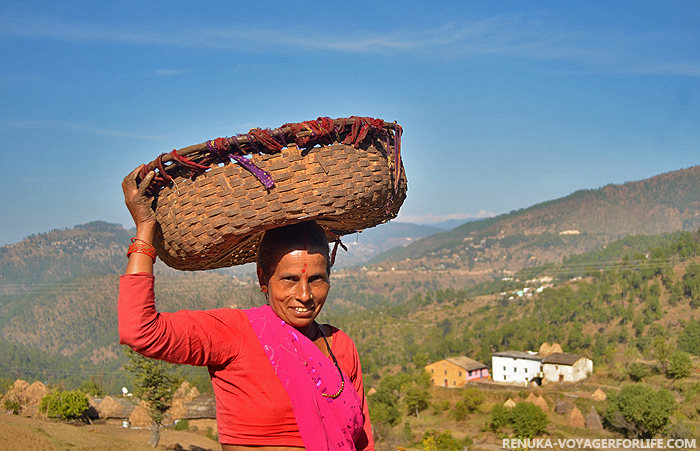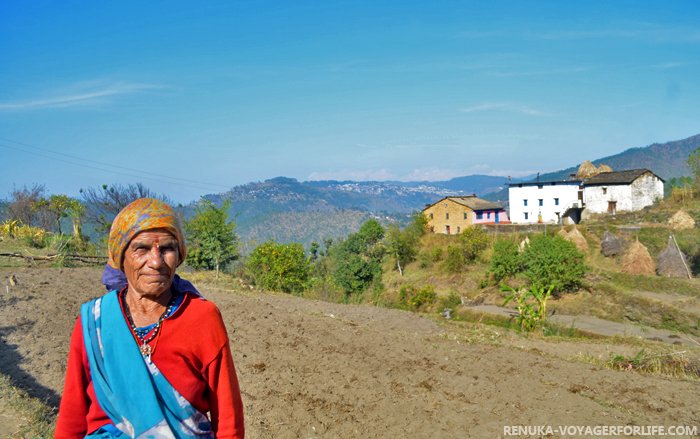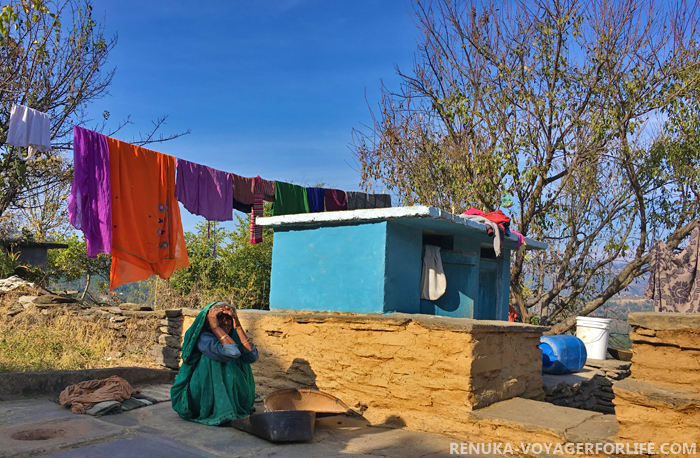 The Kumaoni women are beautiful. They are usually dressed in pinks and reds, and are always game for being photographed. They are so warm and gracious. Although they mostly work in the fields, they never appear tired or bored. It's always so refreshing to exchange a word or two with these lovely women.
Also read: The Women Of India (Beyond The Cities) – A Photo Essay
The wild flowers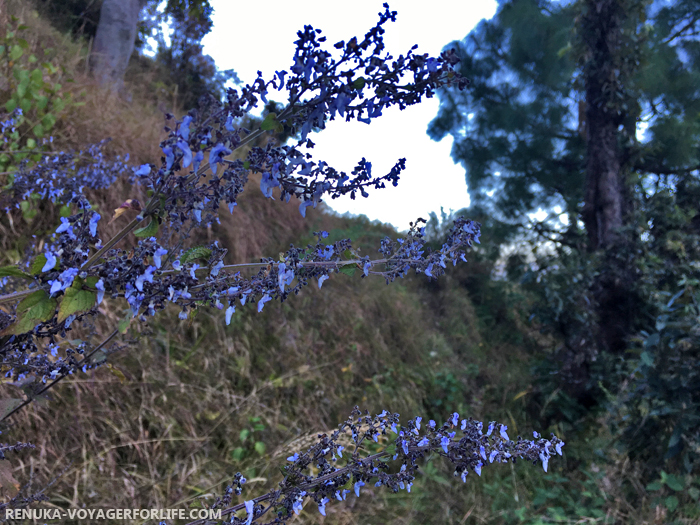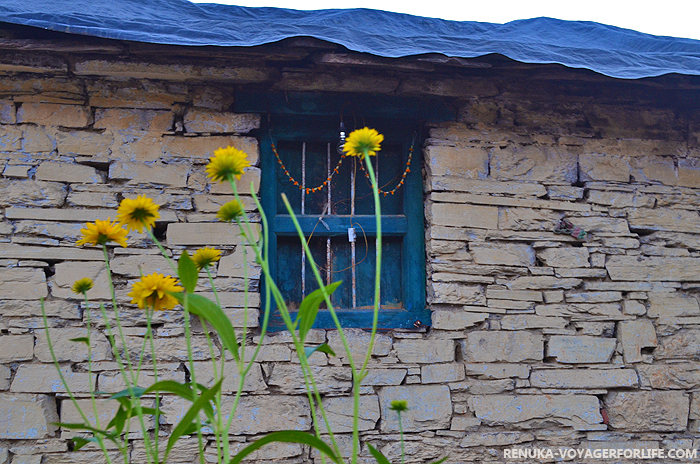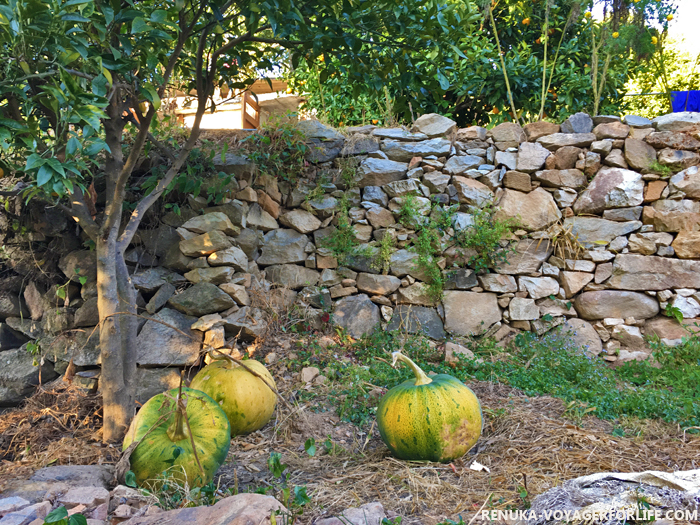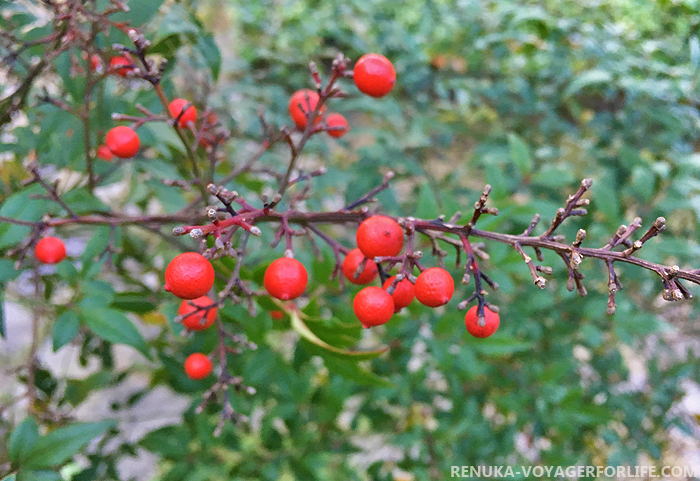 Kumaon is known to be the land of fruits and flowers, which just adds to the charm of the mountains. It's like wherever you go, there are pretty wild flowers waiting to be admired. There's so much of the wild beauty of nature that I feel we don't appreciate it enough.
Also read: The 'Orchids' Village in Sikkim
The lemon and malta trees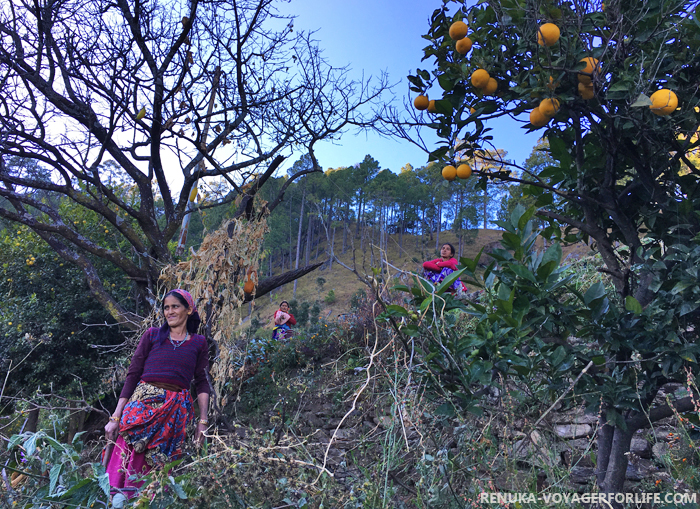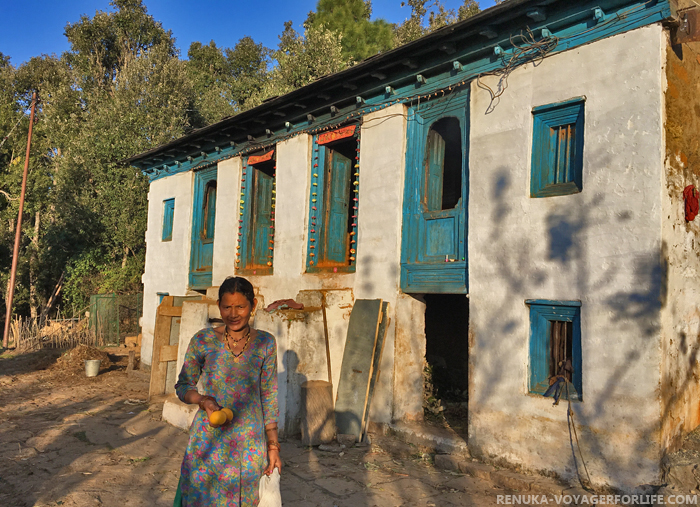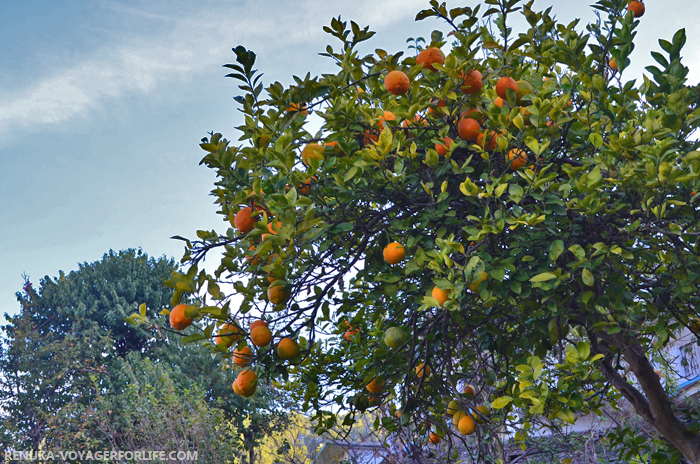 The real surprise for me was the abundance of lemon trees in Kumaon! As I was told by the locals that the season of apricots, berries and plums is in the summer, I didn't expect to see any fruit on the trees. But, I was so, so thrilled to see the lemons and maltas (similar to oranges) blossoming on the trees. And, I have to mention that even the bare-branched trees looked so fascinating!  
Have you been to Kumaon?
Enjoyed this post? Subscribe to receive 'new posts' straight in your inbox!
---
---