The Story Behind Sydney Opera House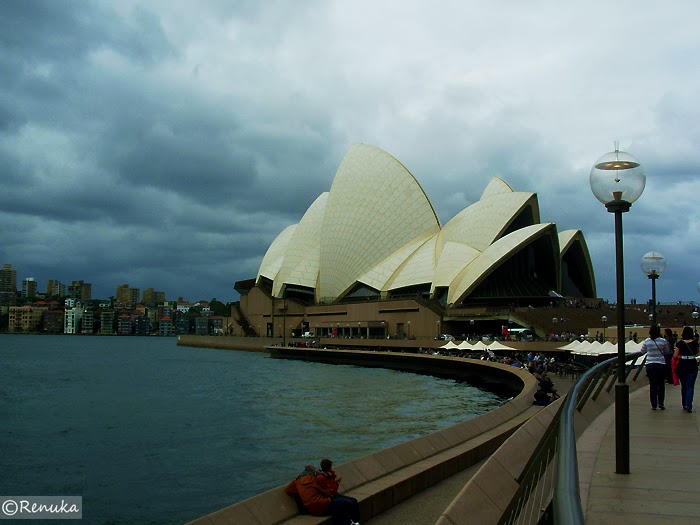 Danish architect, Jørn Oberg Utzon – the man behind the iconic Sydney Opera House breathed his last on November 29, 2008. I recently got intrigued about what went into building the Opera House. 
There is a moving story between the vision – 'Sydney Opera House' and its creator Jørn Utzon. The spellbinding Opera House that we see today is woven with the sensitive threads of time and challenges.
The Sydney Opera House was listed as a UNESCO World Heritage Site on 28 June 2007.
Year 1957 – Utzon's concept of Sydney Opera House was a winning entry in the international design competition conducted by New South Wales Government.
Year 1966 – Jørn Utzon was still a good time away from seeing his dream turn into reality. He had certain ideas and plans in mind to give the Opera House the shape he had envisioned. However, Utzon's designs, cost estimates and schedules were questioned by the Minster of Works Davis Hughes, which led to Utzon's resignation as chief architect.
Although there were protests throughout the city of Sydney in the wake of Utzon's resignation, the NSW government did not change its stance. Jørn Utzon had to leave the country without seeing his dream through.
Sydney Opera House inaugurated without Utzon
Year 1973 – The Opera House was finally inaugurated by Elizabeth II, Queen of Australia. Utzon was neither invited to the ceremony, nor was he given any mention or honor.
A step of reconciliation by the Sydney Opera House Trust
Later, towards the late 90s, Utzon was invited by the Sydney Opera House Trust for future developments in the building. Utzon agreed to the proposal and returned to Sydney. He took up the job of redesigning some of the interiors of the Opera House.
Jørn Utzon was chosen as the Pritzker Architecture Prize Laureate in 2003 for his exceptional work of designing the Sydney Opera House.
Year 2004 – Utzon's new interior design space in the Opera House was dedicated to him by the name "The Utzon Room".
What makes me happy about the whole story is that Jørn Utzon finally got his due. Although he went through so many disputes and hardships during the making of his dream (he even had to leave the project midway), he was honored in the long run.
When he passed away on November 29, he must be content in his heart that he would still live on in the glory of his remarkable work – Sydney Opera House.
"The fact that I'm mentioned in such a marvellous way, it gives me the greatest pleasure and satisfaction. I don't think you can give me more joy as the architect. It supersedes any medal of any kind that I could get and have got." –

Jørn Utzon
"Utzon made a building well ahead of its time, far ahead of available technology, and he persevered through extraordinarily malicious publicity and negative criticism to build a building that changed the image of an entire country." – Frank Gehry, one of the Pritzker Prize judges
Sydney Opera House – the inside view
What do you think of the story? Please share your views 🙂
PS Note: All information/facts source is Wikipedia
---
---