22 'Perky' Photos Of Sydney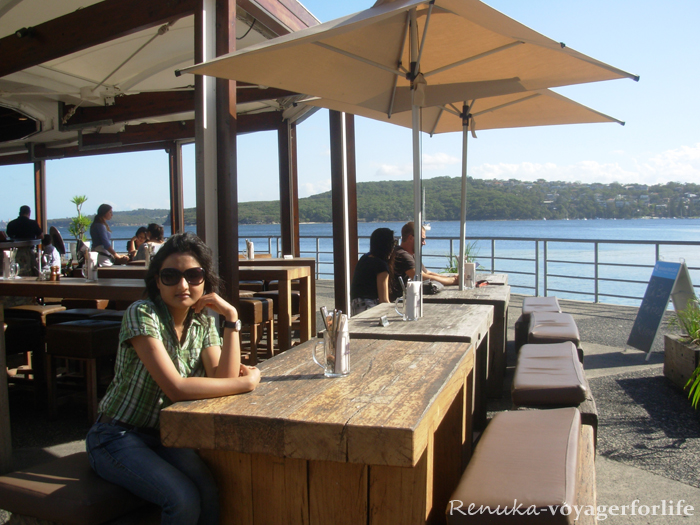 Sydney is like a whiff of fresh air. No wonder it's one of the most liveable and holiday-worthy destinations in the world. I am not going to give you any story in this post, because I have already written quite a lot about Sydney in my earlier posts. Today, I just want to share some random photographs of Sydney that I haven't shared before, or maybe I did (some of them), but they deserve a dekko again. And, it's also an excuse to sprinkle some inspiration on you!
You can also check out the following old posts on Sydney –
Park Hyatt in Sydney – You can book a room with a view of Sydney Opera House.
The stunning blue water is the essence of Sydney.
Yes, it's a city of love-birds too.
Some flowers don't hurt, right?
Sydney Opera House doesn't seem to lose its glory even on an overcast day.
I sojourned at Flemington:
 a locality of Homebush West, 
Sydney.
People suggest a helicopter ride over the Harbour Bridge, but I find it so cool from where I viewed it.
Bride spotting is quite common in Sydney. They appear out of nowhere and of course, they look gorgeous.
Rooftops of Stratfield Suburb
The sign-posting in Sydney has a lot of character.
Sun-soaking locals at the Manly beach.
Kids are always a delight to watch and photograph.
Circular Quay is a buzzing hub of great restaurants and cafes.
Just a random shot while the sky was blue.
Sydney has a comfy local transport system. Long distances are covered with no trace of tiredness.
I spotted these twins at Watson Bay. Aren't they cute?
The Harbour Bridge – Walking over it is an experience, a spectacular one!
One of the kids park near Darling Harbour. I think Sydney is a pretty kids-friendly destination too. What do you say?
Sydney Opera House in the mellow sunlight.
This is me allowing the 'perkiness' to brush off on me a bit!
Sydney beckons you for a free-spirited holiday!
Is Sydney on your radar anytime soon?
If you enjoyed this post, you can –
Subscribe to receive 'new post' updates through Email.
---
---