Rajasthan – Its Culture And Clout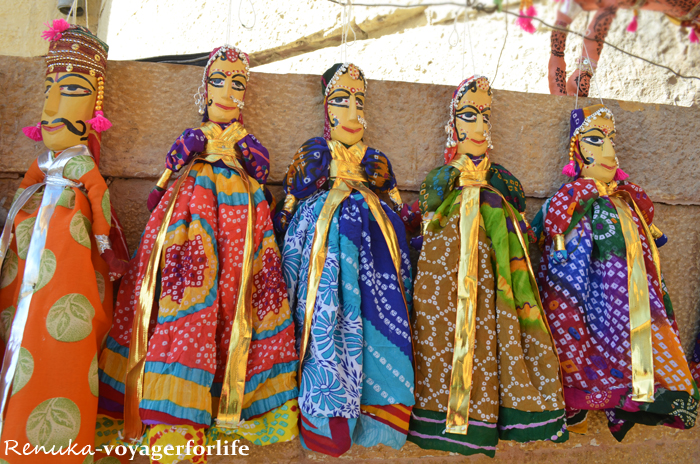 It had been my long awaited dream to sit in the desert of Rajasthan and enjoy the traditional folk dance and music. My inspiration came from the movies, travel shows and magazines – I envied people who sat in the desert by a bonfire and basked in the traditional dances of Rajasthan. I wanted to experience the same – Rajasthan's royal and rustic life.I wanted to be part of the typical Rajasthani revelry. 
This year in March, I finally decided to fulfill my dream. I went to Jaisalmer and I exactly knew what I wanted – a camel safari in the desert followed by a traditional folk dance and music.
Before I go any further, I want to ask you a question – do you share the same enthusiasm for Rajasthan's culture? What is it that's so fascinating about it? I can understand that it's something unusually charming for foreigners, but I am an Indian. I am born with Indian dance and music, culture and colors. Why do I find it so alluring?
I think Rajasthan's culture and traditions have a mystical quality. Although I would enjoy any other Indian cultural dance and music, there is something more intriguing about Rajasthan. It is more about the atmosphere and the feeling (I guess).
Desert camping resort
The desert camping resort
In my post Thar Desert – A Safari To Remember, I had narrated my camel safari experience in the desert. After the safari, I was escorted to a desert camping resort. We were given welcome drinks on arrival. The resort was well-equipped with all the amenities – comfortable tents with cots, mosquito nets and attached bathrooms.
Since it was almost dark, the lights were lit in each tent and the lounging area. Needless to say, it was a beautiful evening – it was a totally different experience to be in a desert with bareness stretched far and wide with absolute quiet.
Traditional folk dance
But, I could barely feel the isolation of the desert. I could see the stage set for the dancers to perform. The fire was lit. And within a short while, all the tourists gathered around the stage, whilst the show was about to begin.
Draped in the aura of Rajasthan's age-old traditions, two girls took the stage. Along with them were two drummers who gave them fabulous beats to dance to. I personally felt that their costumes (ghaghra) were too heavy, which kind of curbed their movements.
I even told one of the staff at the camp that the dancers' costumes should have been lighter. But I was apparently wrong. The girls created magic with their heavy ethnic attires. The way they swirled was powerful. The dhols (drums) were awesome!
The pinnacle of the performance was even more stupefying. The dancers beckoned all of us to join as the dance climaxed. When I saw the foreign tourists matching steps with the dancers, I felt culture was an excellent excuse to mingle with people. Rajasthan's deeply rooted cultural legacy has played a bastion in its undeniable clout as a tourism giant.
Wikipedia on Rajasthani folk dances
Folk dances of Rajasthan depict their everyday life, their happiness and celebrations. The Ghoomar dance from Udaipur and Kalbeliya dance of Jaisalmer have gained international recognition. Folk music is a vital part of Rajasthani culture. Kathputali, Bhopa, Chang, Teratali, Ghindar, Kachchhighori, Tejaji, parth dance etc. are the examples of the traditional Rajasthani culture. Folk songs are commonly ballads which relate heroic deeds and love stories; and religious or devotional songs known as bhajans and banis (often accompanied by musical instruments like dholak, sitar, sarangi etc.) are also sung.
Khartal
and dholak fusion
After the dance performance, an amazing fusion (jugalbandi) was also in store. It was a fusion between dholak and khartal. I knew what dholak was, but Khartal was something new to me. The khartal artist was sweet enough to come up to me and teach me how to play it. Well, I tried my hand at it and thought it wasn't so difficult. One can learn it easily with a little bit of practice.
Fusion of dholak and Khartal
Wikipedia – (Khartal is an ancient instrument mainly used in devotional / folk songs. It has derived its name from Hindi words 'kara' means hand and 'tala' means clapping. This wooden clapper is a Ghana Vadya which has discs or plates that produce a clinking sound when clapped together.) 
So that was my rendezvous with the mesmerizing culture of Rajasthan. I experienced what I had seen on television and read in the magazines. It was like a fantasy come true. The thirst to unravel the magical land of Rajasthan has not quenched, it has kindled fierier.
To experience the magical Rajasthan, try Rajasthan Tour Packages, which can make your trip memorable just like mine.
To book a desert safari, do a 
thorough
 research online. Talk to various hotel managers about their packages well in advance. Compare rates and offers and make a decision according to your need. Like if you wish to go for only a day safari, it's better to opt for an early morning safari than the evening one. For dinner and cultural dance, pick an overnight safari.
I chose a safari offered by Deep Mahal Hotel (Jaisalmer Fort).
Do you think culture and traditions bring people together? Please do share your views in the comments section.
---
---