Being A Local In Mumbai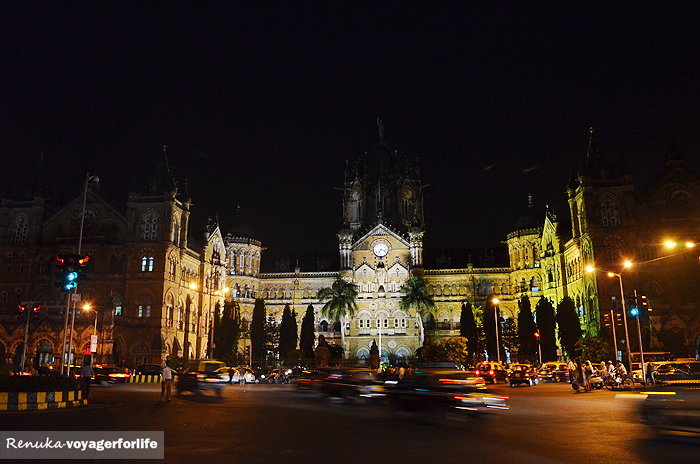 If I hadn't sojourned in Mumbai like a local, I would have never known it the way I did. I'd like to mention that I never cared to visit Elephanta Caves, which is said to be one of the most popular tourist sites in Mumbai. It's just that I liked discovering the everyday flavours of the city more than hogging a particular spot. Tourist hot spots barely reveal anything about a city. To know a city in its true essence, it's important to get acquainted to its ordinariness.

Mumbai unveiled itself to me in the four months that I spent there. The 'city of stars' is definitely a world of its own, which I loved exploring.

Here's what I experienced in Mumbai –

Setting out in the rains
The spirit of Mumbai brushed off on me pretty quickly. I never thought I would ever roll up my jeans till the knee to walk in the pool of water on the road. That's the way it is in Mumbai during the rains. I had also got used to splashes of water over me while travelling in an autorikshaw. No matter how torrentially it rains, the people of Mumbai go about their businesses normally. Nobody sits home because it's raining. Everyone goes to work in their bathroom slippers and carries an umbrella everywhere.
Travelling by the local trains
Initially, I hesitated to travel by a local train, but the long distances, high taxi fares and heavy traffic on the roads made me do it. I'd like to put aside what I didn't like about the trains – the smells and the chaos, and talk about what you should notice when you happen to travel on a local, which is the non-glamorous side of Mumbai. The most interesting part of Mumbai local trains is the life hidden behind the greasepaint – life of hawkers, labourers, average working professionals and college students. It's amusing to see vendors hop on a train and set up the stall in a jam-packed coach without a trace of anxiety.
Relishing the staple food
I wouldn't say that I had a lot of the local specialities, but I did try a few things. The locals in Mumbai binge on stuff like Vada Pav, Sevpuri and Ragda Patties. People's love for the pungent street food is quite evident. I, too, tasted the Mumbai-style Sandwiches, Pav Bhaji and Dosas, and had coconut water almost every day. The food choices in Mumbai reflect the city's carefree character and vibrant soul.
Witnessing festive processions on the roads
I had only heard of Ganesh Chaturthi celebrations in Mumbai, but never had a chance to witness the furore on my own. However, I got an opportunity to see the much talked about euphoric street jamborees on my last day in the city. I had left for the train station a few hours early due to the traffic. And on my way, I saw many glimpses of people carrying the Ganpati idol with elated singing and dancing.
Staying out at night
Mumbai gets livelier as the sun sets. Yes, nobody goes to bed before 2 am. Since I am from North India, it was a bit of a shock for me to see people hovering around public places at 10 pm, while I was used to not stepping out of my home after 7 in the evening. After a while, even I frequented a café for a quick cupcake at night and watched a late night movie show with a friend in tow.

Sure, you can visit places like Marine Drive, Gateway of India or Juhu Beach to be complacent as a tourist, but if you want to explore Mumbai like a true traveller, experience it like a local.

Have you experienced Mumbai like a local?

Enjoyed this post? Subscribe to receive 'new posts' update straight in your inbox!
---
---