Solo Travel In India – The Realities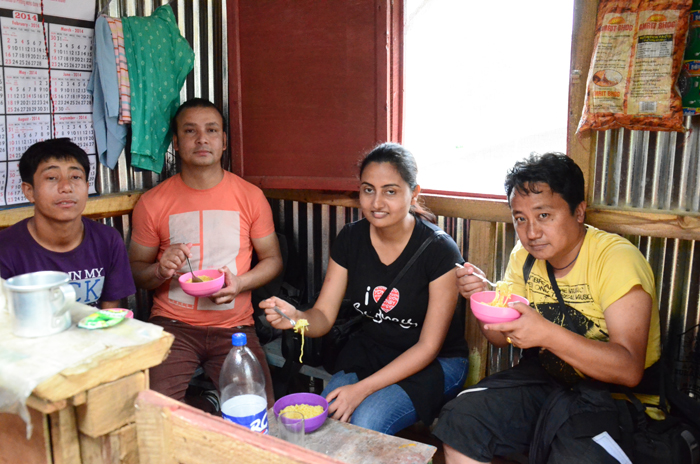 Yes, I have read a lot about India being the most 'unsafe' country for women solo travelers. I am not saying that the scrutiny is wrong, because it's based on real mishaps. But, there is another REALITY to it too. There is a 'good' India too. I agree that there are some states or some cities in India that are not as suitable for solo travel (especially for women) as others, but on the whole, India is a pretty solo-travel-friendly country.
First things first, I want to clear this myth about solo travel that it's not safe for women. Safety has got to do a lot with common sense, which we all have and we must use it. I don't think I have much to say or advice anybody when it comes to safety tips, because I, myself, don't follow any safety rules. I don't carry any spray or pepper while travelling alone. I simply do what feels right and don't do that doesn't feel right. And that works for me.

Anyway, I'm not going to rave and rant about solo travel. I have done that already quite a few times. You can read the following posts on the subject –

Today, I want to shed light on the realities of solo travel. I asked a couple of questions about solo travel on my Facebook page, which brought out the common concerns of people regarding solo travel – boredom and safety issues. People refrain from travelling solo because they think it's not enjoyable without a company or they might feel lonely. Some people are hesitant to try it because it might not be safe.

Well, I am also a woman and I live in India – the so-called unsafe country. I have lived in Delhi for a decade, which is known to be the crime capital. I have travelled alone through Rajasthan – even to the desert and a village, Mumbai and the surrounds, and recently to Sikkim and West Bengal.

Since I travelled through Sikkim and West Bengal for quite a long period of time (more than three weeks), it gave me a deeper perspective of solo travel. Considering the way solo travel is perceived by some people, I was SHOCKED to experience it for such a long time.

Yes, I was shocked amazed to know the realities of solo travel.

Being part of so many families
Solo travel introduced me to so many families – I mostly stayed at home stays run by the Sikkimese and Nepalese people (in Sikkim and West Bengal). I discovered their way of life and they discovered mine. All I got from these homes were respect, care and warmth. So, it all depends on what choices you make.
The coziness of home at Tamang House
My caring hosts at Limboo Home Stay
A bowl of homey porridge helped while I was sick
Nothing can be worse than falling sick while travelling solo. It happened to me in Yuksom. But, my host took very good care of me. I was escorted to a nearby hospital, given medication and served appropriate food. I didn't miss home even one bit. Yes, I did lose courage to carry on for a while, but I was back to my normal self pretty soon.

Where is homesickness?
My fellow hikers
Photo courtesy: My host Mr Jeetu Giri
Lunching with my new friends. (Photo by my host)
Chuckling away with my fellow hikers

On my last day in Kurseong, my host planned a day-long hike to the tea gardens and a lake for which he invited one of his travel committee members also to tag along. So, I went on a hike with the two brothers (who were my hosts), one of their acquaintances and a local guide. It was such a thrilling day! I remember how the four guys clicked each other's funny pictures at a viewpoint while I looked on. They were strangers to me, but I felt a sense of comfort with them. They took care of me. We cracked jokes, laughed and shared various anecdotes with each other. In short, we shared a great bonding.

Where is boredom?
A crackling evening with my fellow travelers
Crackling conversations around a bonfire
It was my most fun-filled evening in Sikkim. We were around ten or eleven people who had gathered for a bonfire organised by my host at Darap Village Retreat. I had such a fabulous time with my fellow travellers that I wish to relive that evening. The unique thing about the get-together was that there were a variety of people – there was a newly-wed couple from Bihar, a couple from Mumbai with their son, an old professor from Delhi and me, a solo traveler.

There were three local guys who had come to sing and play guitar for us while we sipped Tongba (Sikkimese beer). We laughed and chatted about anything and everything under the sun, got a little intoxicated, but had a pleasant time.
Meeting the Rai family
Meeting so many new people
It's interesting the way I met so many new people on my journey through Sikkim and West Bengal. One such people were the Rai family whom I met in Assam Linzey Village, which is near Gangtok. They were my hosts' (The Shire Guest House) acquaintances. I liked the fact that they were not so dazed to find me travelling solo. I spent some time with them – we chatted over a cup of tea.

Where is loneliness?

Shared taxis vs Reserved taxis
Shared transport is obviously a safer option and also cheaper. So, I did travel by shared taxis quite a few times in Sikkim and later in Darjeeling. No doubt, it saved me money and it was definitely safe too. But, I travelled on reserved taxis as well when I wanted to have more comfort. That's when I had to listen to my instinct. Although I am fearless, I am cautious. If I don't trust somebody, I simply stay away. I use a simple trick to be able judge a person – I talk to him, build a little bit of comfort level and if I don't find anything suspicious, I go ahead.

Being safe means following my instinct and using common sense.

Apart from these experiences, I have many other instances that prove that solo travel is fantastic in India just like anywhere else. I would like to sum up by saying that solo travel is neither unsafe nor boring or lonesome.
What is your experience of traveling solo in India?

Enjoyed this post? Subscribe to receive 'new post' updates straight in your inbox!
---
---