Solo Travel In India – How To Choose Your Destination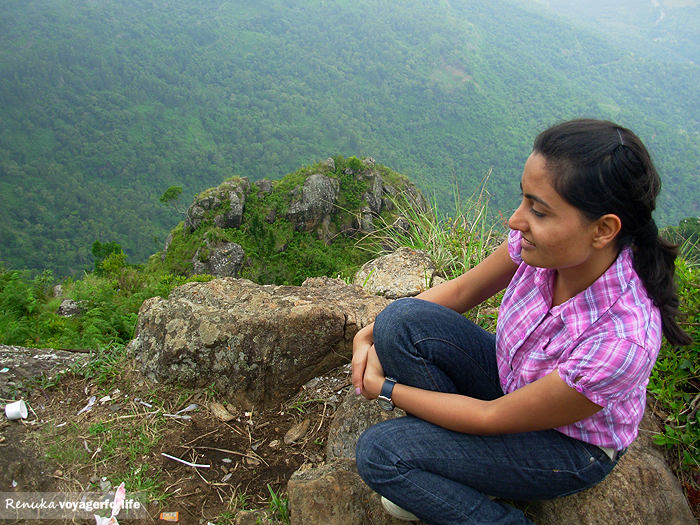 Solo travel is slowly becoming a rage in India. Both men and women want to travel solo. Some people are more spontaneous and simply dive in without much help or advice, while some like to be more cautious about choosing their 'solo travel' destinations. One of my earlier posts, 5 Best Solo Travel Destinations In India is a guide for the 'first time' solo travellers. After you have made your debut as a solo traveller, you get confident enough to travel anywhere on your own. So, break the ice with an easy destination – somewhere near, more familiar and touristy. Nevertheless, it's all up to an individual. If you want to try an offbeat destination the very first time, go ahead!

I have been asked quite a few times to suggest solo travel destinations in India. So this post is all about solo travel – from choosing a right destination to preparing for the trip.
Solo Travel – Which destination to choose?
Presume 'no city' is safe or unsafe
Safety issue, especially for women, is the first thing that needs to be figured while contemplating a solo travel. True, your safety is your priority. You should not jeopardize your life for anything in the world. There are destinations in India that are hailed as safe and then there are those that are considered unsafe. But I beg to differ. After travelling all on my own in cities like Delhi, Mumbai, Udaipur, Jodhpur, Jaisalmer and also to Matheran, I have realized that no city is 'unsafe' as long as you are careful and don't do anything foolish. Likewise, no city is completely 'safe', which means you need to be cautious no matter what.
Udaipur – My first solo travel destination
Make a spontaneous choice
Picking a destination for a solo trip should not be difficult once you are determined to travel alone. If you don't have any inhibitions, doubts, fears or myths in your mind, go ahead and plan your trip to any destination of your choice. When I decided to go on my first solo trip, I chose Udaipur pretty spontaneously. I didn't choose it because it was safer than any other destination; I chose it because I was intrigued about it. I was sure about what I was doing. It was like I had to take that solo trip.
Rajasthan – Solo desert safari
Avoid a non-touristy destination on the first solo trip
It's better to travel to a popular, more convenient and buzzing-with-tourists kind of a destination for your first solo trip. I am not saying that you should totally overrule the idea of making your solo trip debut with an offbeat place, but it is far easier to manage everything alone at a busy place. For instance, if you don't like the hotel that you booked, you can immediately check out and look for another one, because there are lots of options in a touristy place.

Research deeply for an offbeat destination
If you are hell-bent on going solo with an offbeat destination, research and plan way ahead. India is full of unexplored places – villages of Himachal Pradesh and Uttarakhand, Northeast regions and various islands and interiors down south. The options are immense, but you need to plan wisely. Read travel blogs that specialize in offbeat places, jot down things like accommodation options, ways to commute within the city and find out a bit about the local life – the idea is to be as prepared as possible.
Dandeli – An offbeat choice for a solo trip
Figure out your purpose of solo travel
Before you settle on a destination, be sure why you want to go solo. Everybody has different reasons for doing things. You can choose your destination according to your present circumstances. If you need a break for personal reflection, a quiet hill station like Kasauli or Chail would be apt. On the other hand, if you are looking to experience new things on your own, pick a destination like Sikkim, Ladakh or even Kathmandu. Sometimes people want to travel solo just out of curiosity – to discover what it feels like travelling alone or to experience a destination independently, in which case, they should travel spontaneously.
Chail – A place for quiet time and personal reflection
Be more careful about 'people' than a destination
A destination will not harm you in any way, but people may. So be very careful about whom you associate with on your travels. If you are suspicious about your hotel manager, travel agent, chauffeur, guide or anybody else, stop right there and choose another path. Even if you lose money, it's okay. Don't let anybody deceive you. Well, the question is how to make out who's right and who's not? The basic thing is to follow your instinct – if something doesn't feel right, don't do it. Another thing is to see if someone is professional or not. People who abide by the business ethics will treat you right.
Kasauli – A calm and less crowded place
Read a lot about your destination
Just be open to travelling to any destination with good research and awareness. Don't just read about the destination, but read about the hotel as well – customer reviews, its exact location, etc. It's advisable for solo travellers to always book accommodation in advance and keep in touch with the hotel manager. Just be sure about the basic things – accommodation, local transport and transfers.

India is a wonderful country for solo travel. There are many destinations – popular and offbeat. There are lots of resources to plan your solo travel – travel websites, blogs and tourism boards.
Have you travelled solo in India or anywhere else? What's your favorite part about solo travel?
Enjoyed this post? Subscribe to receive 'new posts' straight in your inbox!
---
---