The Soul Of Kutch Through My Lens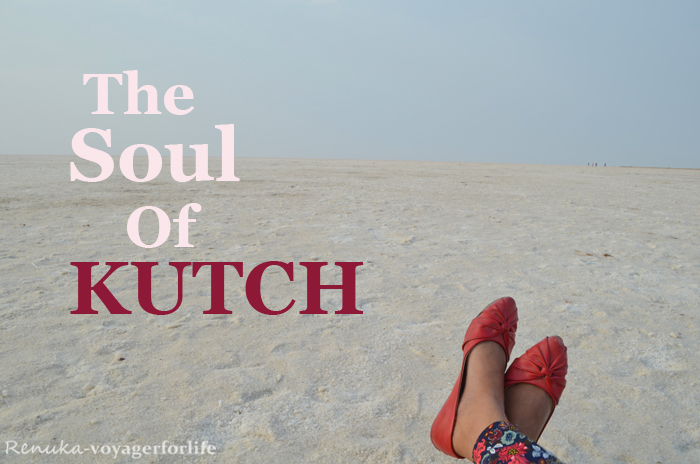 Kutch, the largest district of India, is an entity in itself. It's a deeper soul of Gujarat that refuses to discard its old ways. At first glance, Kutch appears like any other region of India – dusty and pretty ordinary, but that's just the surface. The true Kutch is a storehouse of unique things that you need many days to learn about. Yes, Kutch can't be explored in just a few days. The shortest distance that I covered in Kutch was 40 km, which was from Bhuj to Devpur Yaksh. Thus, as soon as you embark on your Kutch journey, the first thing that you need to deal with is the distances. 

My first thoughts about Kutch were not very rosy. As a traveller, I felt a bit intimidated in the beginning. I wasn't sure if I would be able to extract its beauty and nuances. I had even prepared my mind to write about my disappointments in Kutch. But, all that was just whims of an anxious traveller. My visit to Lakhpat introduced me to the quintessential character of Kutch that I am still recovering from.

Kutch is a beguiling land – it has an awe-inspiring history, distinctive palaces and forts, unassuming Bhujodi Hills, traditionally dressed folks, villages, handicraft, mud houses, wholesome food, simple people, and of course, the Great Rann of Kutch.    

The landscapes of Kutch have both barrenness and lushness. Most of Kutch has Banni grasslands that look arid, while some parts of the district like the countryside towards Mandvi has verdant plantations, which is quite unlike the rest of Kutch.

I can't wait to share the Kutch that I captured through my lens –

The Photos Of KUTCH
The colorful handicraft shops at Bhujodi village (10 km from Bhuj).
The dilapidated state of Prag Mahal, Bhuj. 
Tourists enjoy the traditional camel ride in the white desert.
Bhujodi village – a village where every home has a weaver.
Weaving space at one of the homes in Bhujodi village.
A 'Kacchi' village lady smiles for my camera.
Cotton plantation in Bhadli, a village near Devpur Yaksh.
Mandvi Lake – A great spot for Flamingo watching.
Farms near Devpur Yaksh.
The much coveted view of the White Desert from Kala Dungar (Black Hill).
Kala Dungar
Hodka village resort (15-20 km from the Rann of Kutch)
Decaying balconies of Prag Mahal make a royal hideout for pigeons.
The Great Rann of Kutch after sunset.
The Great Rann of Kutch is more awesome than you can imagine!
Bhujodi Hills at sunset.
That's a typical food platter in Kutch, which is not just for your stomach but for your heart as well.
Simple village folks at Devpur Yaksh – They invited me in and I couldn't refuse the invitation. 
Is Kutch on your bucket-list?
If you enjoyed this post, you can –
Subscribe to receive 'new post' updates through Email.
---
---