My Experience Of Travelling Alone In KASHMIR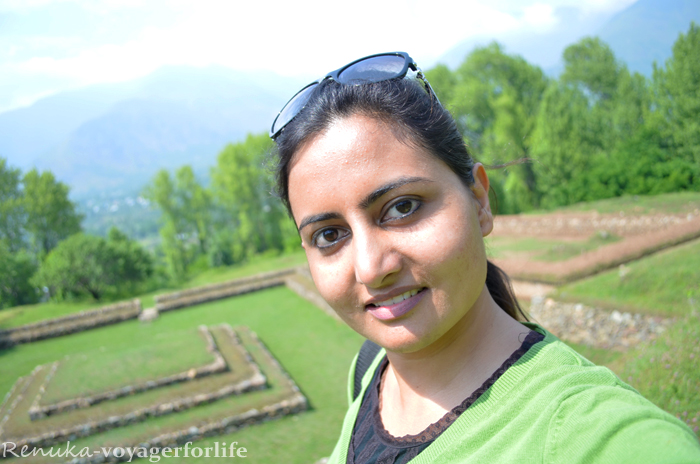 People still have a sense of fear for Kashmir. The epic floods of September 2014 just added to the 'terror' that's associated with this ill-fated land. But, I'd like to tell everybody that going to Kashmir has been my best decision as a traveller. So did I find it safe as a woman solo traveller? Yes, absolutely safe. In fact, it is much more comfortable for a woman to travel alone in Kashmir than anywhere else.

It's time to break myths about Kashmir. I wouldn't say that you shouldn't be careful here and assume that everything is hunky-dory, but you can certainly feel normal just the way you feel in your own city.

Traveling alone in Kashmir – Is it safe?
When I started out with my journey in Srinagar (the capital of Kashmir), I had my preconceived notions about it. I thought maybe I'd need a local to accompany me everywhere, because it wouldn't be safe to wander alone with a bulky camera hung around my neck. Thankfully, my notions disappeared on their own as I began to know the 'true' Kashmir and its people.
Wandering alone in Srinagar
I felt as normal and safe wandering in Srinagar as I feel in my own city or anywhere else in India. Yes, some people were amused to see me roaming alone and taking pictures, but they were helpful and appreciative of what I was doing. In fact, I also went to the old city of Srinagar where you don't find many tourists, and even that was not a problem. Strangely though, there was a man, who passed by on a bike giving me a hateful look and uttering something to shoo me away! I was exasperated by it, but the friendliness, affection and support that I received from everybody else superseded that one instance.
I could have refrained from sharing this particular incidence here on my blog, but the reason why I felt the need to write about it too, because I don't want to talk about just the good stuff. That said, I'd like to stress on the fact that no destination should be judged on the basis of a few idiots that you come across.

Should a foreign girl travel alone in Kashmir?

Yes, of course! I met a young woman from Taiwan who was also travelling alone in Kashmir. She joined me on my expeditions to Sonmarg and Gulmarg. She seemed to be pretty comfortable on her own. There was one incidence though, that proved that our Indian men treat foreign women differently. In Sonmarg, one man came up to my Taiwanese friend (while I was busy snapping photos) and asked her, "Do you need a guy? I'll take you to places." Thankfully, the Taiwanese damsel was cold towards his proposal and he left her alone. But, I was shocked for a while. I told her to be more careful and not to mingle with just about anybody.
I have to say that some Indian men do act weird with the white-skinned females. Perhaps they presume that these women are easily available. Anyway, all I want to tell women travellers from across the globe is that if you are coming to India alone, just be well-researched and take help from reliable sources – tourism boards and homestay owners. Besides, it was just one trivial incidence, which can happen anywhere in the world with any woman.
Staying with a typical Kashmiri family
I had the privilege of staying with a Kashmiri Muslim family in Srinagar for the first half of my trip. I call it a privilege because when you stay with a local family, you get offhand tips and insights on their city, which is far more valuable than travel brochures. It's a relatively new guest house named New World Guest House, which is located in a residential colony near Dal Lake. The manager, Tariq is quite a helpful chap who ensures that his guests are well taken care of. His family also stays in the same guest house on the ground floor. So, you have a chance to interact with them as well.
Being a woman solo traveller, I felt absolutely at home under the care of this Kashmiri family. They were hospitable, warm and respectful. And, the best part was that my stay at New World Guest House cost me just INR 600 per night. My room was reasonably clean and comfy. I would say it was a good deal!

I have much more to write about my solo travel experiences in Kashmir, but that would take pages! There were people who called me their daughter, sister… and bestowed so much of love upon me that it's hard for me to weave all of that into words.
Would you visit Kashmir alone?
If you enjoyed this post, you can –
Subscribe to receive 'new post' updates through Email.
---
---