The Unsung Valleys Of Kashmir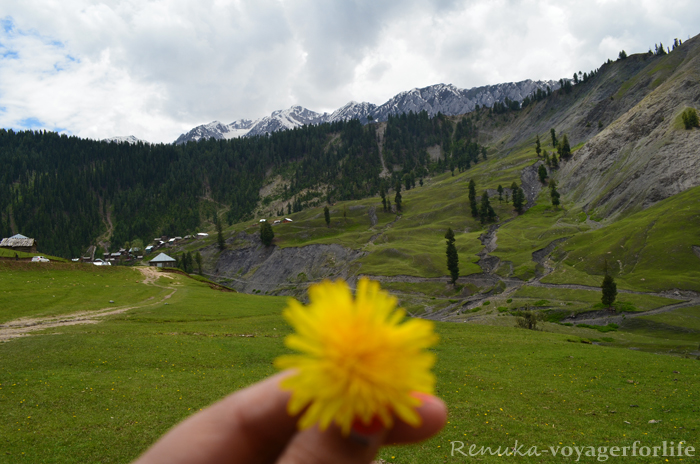 KASHMIR was a dream. But now I can happily say that I have been there! Also, I can confidently say that it's not just a land of beauty, but a land of tradition and goodness as well. In fact, what we know about Kashmir is very little. It's a world in itself. Everything from its landscapes to the way people dress, behave and live is totally different from what you would possibly find in the rest of India.
Before I even set foot in Kashmir, I had decided that I wanted to visit Gurez and Tulail valleys in Northern Kashmir that are still not so known to regular tourists. The flipside is that you can easily get shared taxis for popular destinations like Sonmarg, Gulmarg and Pahalgam, but apparently there's no affordable option available to travel to offbeat places of Kashmir. But I guess in the days to come, J&K Tourism would come up with a solution for budget travellers also.
GUREZ & TULAIL VALLEYS
So how did I manage to travel to Gurez and Tulail Valleys? Well, I got in touch with J&K Tourism and they were kind enough to arrange everything for me.
Just a word of caution – the roads leading to Gurez are still under construction, so it takes more than seven hours to reach there. But, once you are there and you start heading towards Tulail Valley and the many hidden villages ahead, you would want to spend at least a week amidst the 'unsung' valleys. The beauty of these valleys grows on you.
Here's what I loved about Tulail Valley –
Unusual landscapes
The landscapes of Tulail Valley are diverse – there are mountains with dense Fir trees, snow-clad peaks and then some of them are brown and rugged, too. You will see different shades of green painted on the hills.
The sprinkling of wild yellow flowers on the grass
I think the prettiest sight that I came across in Tulail and Gurez was of the wild yellow flowers on the grasses everywhere. The little flowers looked like stars resting on the grass – so ordinary, yet so exquisite. 
The cute log huts    
It's wood all over the place in Gurez and Tulail Valleys. People live in cute log huts that usually have tin roofs. Interestingly, the Gilgit valley of Pakistan also has the same log huts. So, you know you aren't too far from the border when you are exploring Tulail Valley of Kashmir.
The Sheena folks of Niru village
I hadn't had breakfast that morning, for the graciousness of Ghulam and his daughter Hanifa was in store for me. I was invited for tea and I quickly said a 'yes'. For me, it was just an excuse to spend a few memorable moments with these simple village folks, but I didn't know they would prepare a breakfast platter for me in no time!
These people speak Sheena, which sounds quite different from the Kashmiri that's spoken in Srinagar. Even the little girls cover their heads with well-stitched Hijabs (scarf).
There are many aspects of Gurez and Tulail Valleys that I must have missed, which I would like to discover on my next trip.
Practical Information: Gurez Valley is 123 km from Srinagar and 86 km from Bandipore in Northern Kashmir. Since the area is close to the border, there are quite a few check posts throughout the valley and you are required to show your ID and address proof.
Accommodation: You can stay in the J&K Tourism guest house in Gurez, from where you can head to Tulail valley, which is 20 km away.
Note: My Gurez trip was in partnership with J&K Tourism, but all opinions, as always, are my own.
Are you keen to explore the offbeat Kashmir?
If you enjoyed this post, you can –
Subscribe to receive 'new post' updates through Email.
---
---