Where To Stay In Srinagar?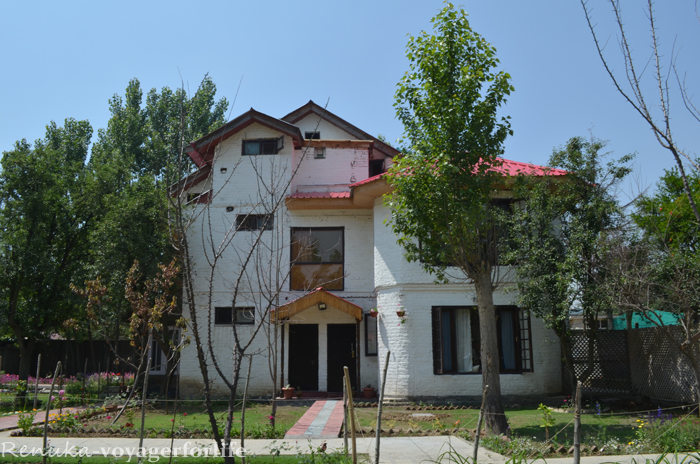 I'm so glad to have travelled to Kashmir Valley. It is indeed a sublime place – a place you would want to go back to again and again. Besides the abundance of natural beauty in the villages, Srinagar, the capital city also has so much to offer. But, to experience it deeply, you must choose your accommodation carefully. I believe a good stay adds a lot of substance to your travel experience.
When I was planning my trip to Srinagar, I was particularly looking for home stays and guest houses for my stay. That's when I stumbled upon Mahatta Home Stay– a home stay run by Ms Anita Mehta, a Punjabi lady who has been a Kashmiri bahu (daughter-in-law) for 48 years.
The first thing that made me want to stay at Mahatta Home Stay was the fact that the Mahatta family has been in the business of photography in Kashmir since 1918. To my pleasure, Ms Mehta was gracious enough to have me check out their ages old photography studio. The studio still has old photography equipments, which makes it a photography museum of sorts.
Mahatta Home Stay is one of the best places to stay in Srinagar. It's a home Stay for those holidaymakers who seek comfort and peace along with sightseeing. In fact, you would feel almost at home with the kind of atmosphere that's created by the hosts. The rooms, the dining area and the garden – each corner has a homey touch to it.
Also, my conversations with Ms. Mehta were insightful. She talked a great deal about her experiences in Srinagar. Being a non-Kashmiri, I don't think there could have been anyone better than her to have revealed the truth about the so-called "unsafe" Kashmir to me. It was endearing to hear her talk about her younger days when she lived amidst militants, too. She finds Kashmir absolutely safe for women and I couldn't agree more with her.  
My favourite part of staying at Mahatta was definitely the food that was served. I was relieved to have something so similar to my home. If you are looking for delicious and wholesome home-cooked vegetarian food in Srinagar, Mahatta Home Stay would be happy to delight you.
By the way, do check out their ice-cream shop if you are around Lal Chowk.
Practical Information: Mahatta Home Stay is 11km from the Airport and four km from Dal Lake. To book a room at Mahatta, click here.
Note: I was hosted by Mahatta Home Stay. However, all opinions, as always, are my own.
Is Mahatta Home Stay your kind of a stay?
---
---