Why I Loved Being In Agra And Lucknow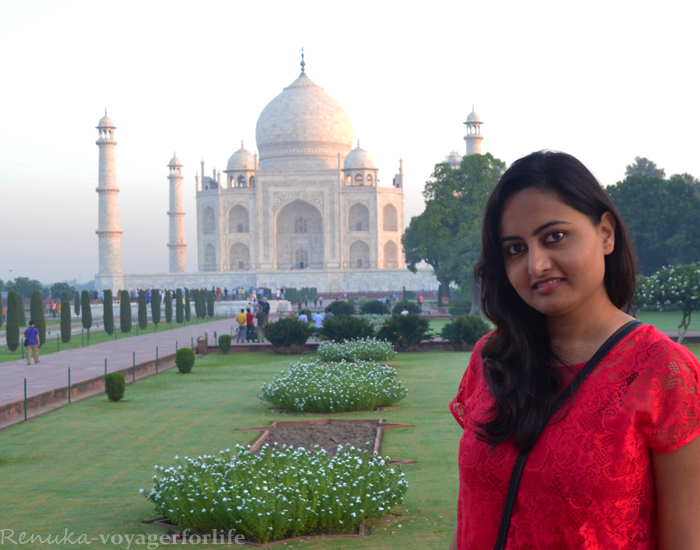 LUCKNOW, the city where I spent my gawky teenage years honoured me as a 'travel writer'. It could only be a dream! But, what really thrilled me about the UP Tourism Travel Writers' Conclave 2015 was that Lucknow, 'the city of great architecture and food', finally got its due. I always wanted it to be recognised as a tourist destination on a world podium. So, when UP Tourism took the grand initiative of promoting it (along with Varanasi and Agra) through travel writers across the country and the world, I couldn't be happier.
Since Lucknow had been my city for a decade, I chose to explore AGRA – a city that I hadn't set foot in before. Yes, I hadn't been to Agra ever in my life. So, when I was given the privilege to see Taj Mahal at the sunrise, I simply couldn't resist it.
Besides the beguiling heritage and food, there's a certain aura about the cities of Uttar Pradesh – the hues of religion, the shadows of traditions and the blends of beliefs, which is truly enamouring. I'd recommend slow travel in Uttar Pradesh. You can't really do justice to its nonchalant vibe in a hurried trip.
So, why should you explore Uttar Pradesh?
Of course, the Taj Mahal is your first bait to visit Uttar Pradesh. I was fortunate to witness its unfading glory in the fresh morning glow. However, I'd like to admit that I wish I had more time to linger around this iconic monument and take some epic shots.
Unique glimpses of history at Fatehpur Sikri
Although I'm not much of a history lover, I was intrigued by Fatehpur Sikri's wall carvings that hinted at different faiths and religions. It was amazing to see gothic church arches, grapevines and Persian verses on the walls.  
The Chambal Ghati and the river
The dusty drive through the Chambal Ghati led us to the calming Chambal River, which connects Uttar Pradesh and Madhya Pradesh. The water is beautifully blue and a boat ride introduces you to quite a few unique birds and crocodiles.
We got to spend a night at Chambal Safari Lodge, an eco-friendly haven in a village near Agra. I found this property a perfect way to chew on the rural charms of Uttar Pradesh. Besides the property being soaked in verdure, the surrounds are also bucolic and earthy.
To be honest, staying at luxurious hotels is not my personal travel style, but I enjoyed the hotels in Agra and Lucknow, as they really live up to their royal legacy. I personally loved my stay at Renaissance Hotel of Lucknow, which had stunning views of the city, delectable food and an immaculate hospitality. I particularly loved the lamb kebabs, which was the chef's specialty.
Both Lucknow and Agra are great places for shopping. You can pick up some daintily beautiful marble products from the showroom at Kalakriti auditorium in Agra, while Lucknow has an abundance of chikan embroidered clothes.  
My visit to Soor Sarovar Bird Sanctuary introduced me to cute sloth bears, who have been rescued from the pain and agony of being dancing bears. They played and roamed around like carefree children and their eyes longed for love.  
There couldn't have been a better way to wind up a hectic day than with a show like Mohabbat The Taj, which narrates the love story behind the Taj Mahal. You can sit back and relax, while the delicate romance of Shah Jahan and Mumtaz enraptures you.
The scrumptious street food
The best way to taste Uttar Pradesh is through its street food – the gol gappas, the chats, the dahi bades and the lassis. Make sure you stop by to gorge on at least some of them to get that authentic UP essence. I can promise you that the taste will not just linger on your tongue, but it will stay in your heart forever.
We had a treat in the form of some spectacular classical dances at Taj Hotel in Lucknow. I'd say it was one of the best glimpses of UP's cultural heritage.
So are you ready to explore Uttar Pradesh?
If you enjoyed this post, you can –
Subscribe to receive 'new post' updates through Email.
---
---