8 Reasons To Visit Dudhwa National Park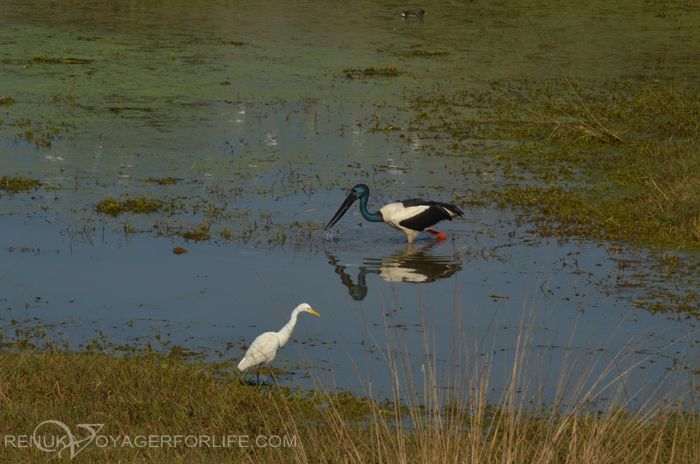 I'm always upbeat about nature-driven escapes. So, when an opportunity to visit Dudhwa National Park came my way, I was game for it. Although the trip was projected as the 'Bird Festival' by the Uttar Pradesh Forest and Wildlife Department, Dudhwa turned out to be so much more than just birds.
Also read: The Divine Dandeli – A Photo Essay
Before I give you insights about the place, let me just say that it was an experience beyond a jungle safari. It was freezing cold in Dudhwa in the mornings and evenings. The days were warm, though. But, getting out of a cozy bed as early as 5:30 in the morning and setting out for the jungle at 6 was quite an experience. Our hands and feet used to be frozen. My hands would barely function. It was so cold! I think I will remember this trip more for the cold I had to suffer than the forest. That said, I'd like to stress on the point that Dudhwa National Park is one of the most dense forests in India, and it's worth a visit, not just for animals and birds, but for the wild beauty of nature.
A little bit of history: The area of Dudhwa National Park was initially discovered in 1958, in Lakhimpur Kheri District of Uttar Pradesh. Originally called Sonaripur Sanctuary, the forest area was renamed as Dudhwa National Park in 1977, and was later given the status of a Tiger Reserve in 1988.
A little bit of geography: The National Park is quite huge with an area of around 490 sq kms. The northwestern border is adjacent to the Indo-Nepal border, while the northern and southern precincts of Dudhwa National Park are bordered by the rivers Suheli and Mohan.
So, why should you visit Dudhwa National Park?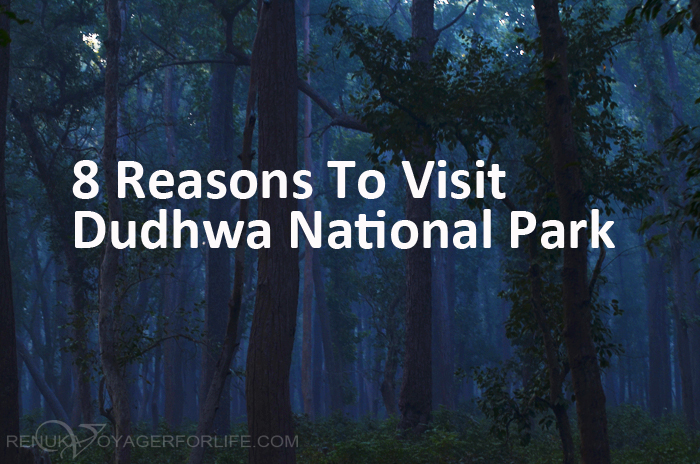 A refuge for endangered wildlife
Dudhwa is primarily a wildlife destination with more than 350 species of birds, and some of the endangered species of animals and birds, such as Tiger, Leopard, Non-horned Rhinoceros, Bengal Florican (aka Bengal bustard) and Hispid Hare (aka Assam rabbit and Bristly rabbit).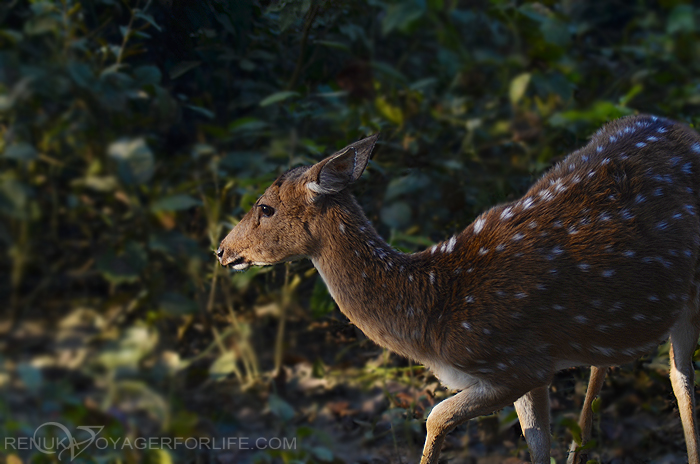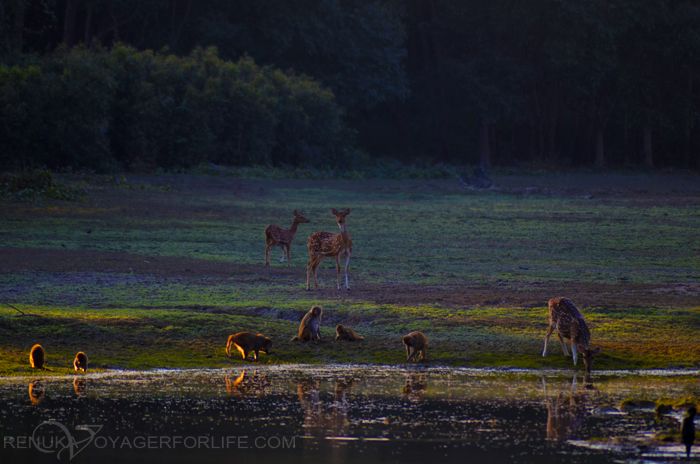 Besides, Dudhwa is a haven for various migratory birds that dwell here during winters – Sarus cranes, minivets, painted storks, barbets, black and white necked storks, woodpeckers, kingfishers, bulbuls, bee-eaters, and others.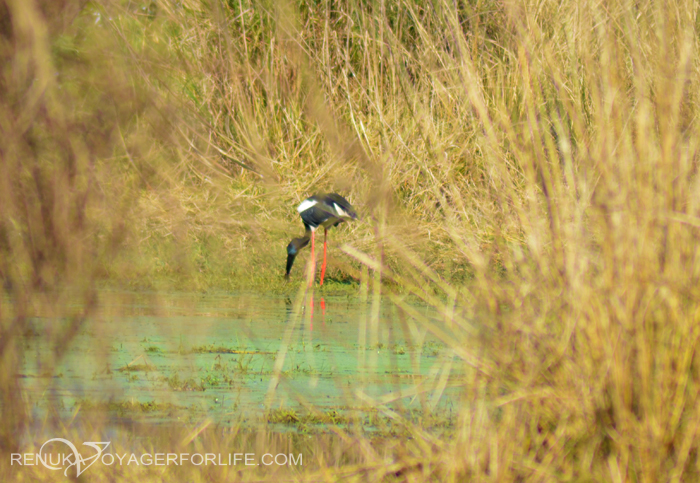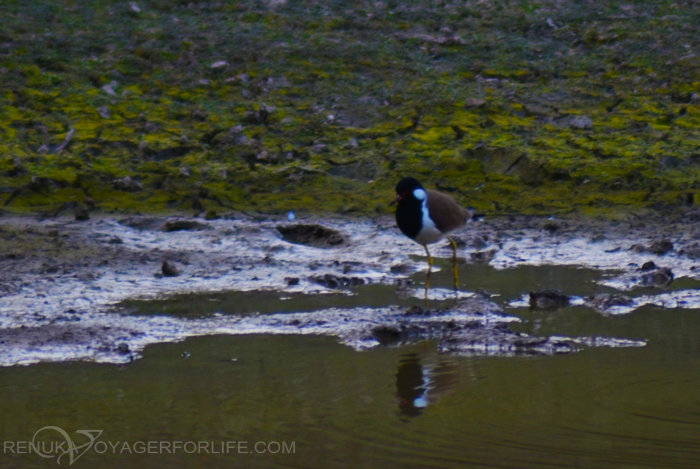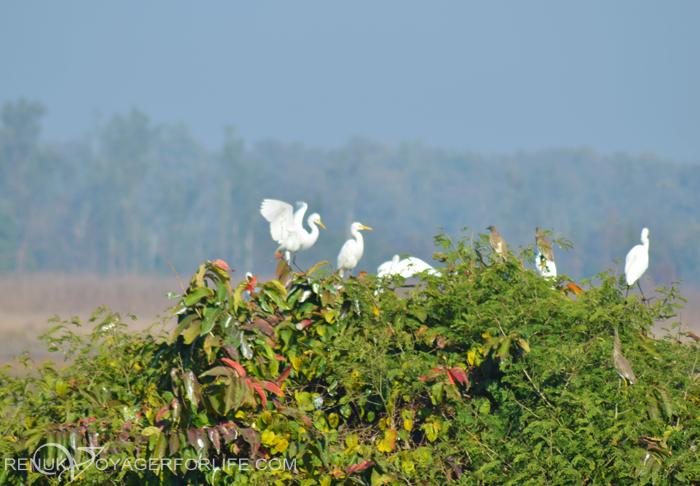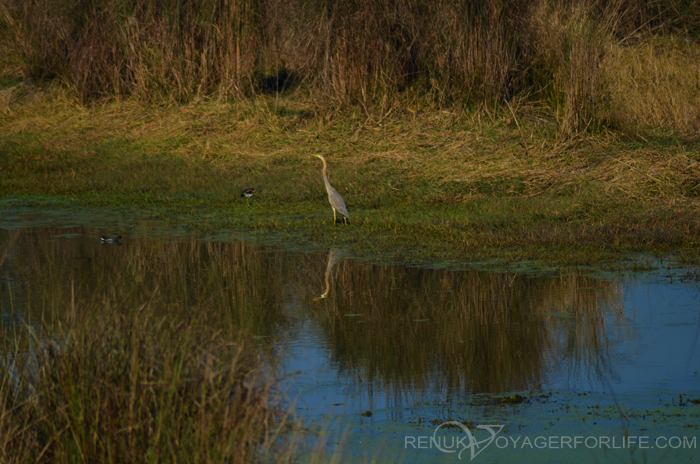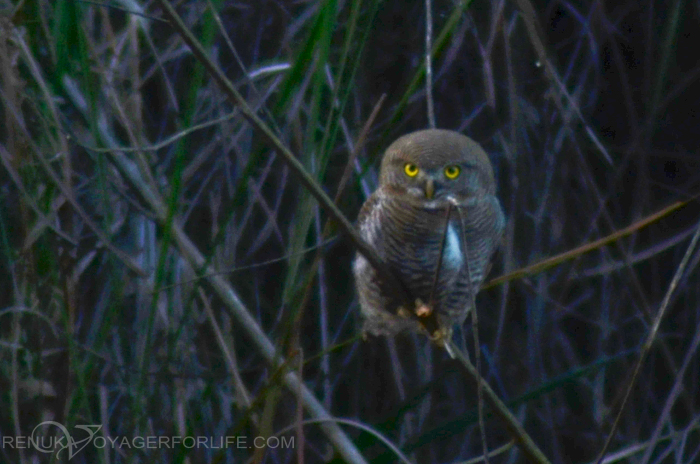 The most commonly seen animal at Dudhwa National Park is barasingha followed by swamp deer, barking deer, sambar deer, hog deer, spotted deer, sloth bear, ratel, civets, jackal, fishing cat, jungle cat, and leopard cat.
Also read: Jim Corbett National Park – On Safari
An untainted eco-system
Dudhwa National Park has grasslands, which reflect the Terai ecosystems in India. The grasslands cover about 19% of the park. Besides, there are several wetlands to be seen through the park – the rivers, lakes, streams and marshes. The main vegetation includes sal, gular, sehore, asna, shisham, bahera and jamun.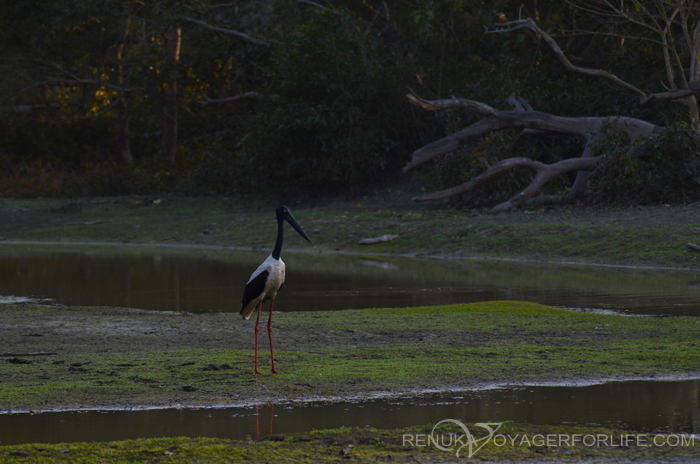 Beautiful landscapes
I'm totally a sucker for beautiful landscapes and Dudhwa has plenty of them. I have lived some of the formative years of my life in Lucknow, and I had no clue that there was so much of beauty in my backyard. The landscapes look even more fascinating during winters when the leaves have fallen off the branches – the bare-branched beauty of the trees gives excellent fodder for photography.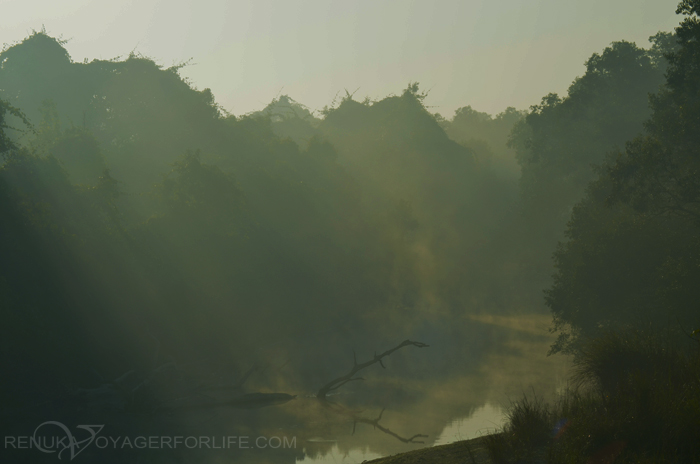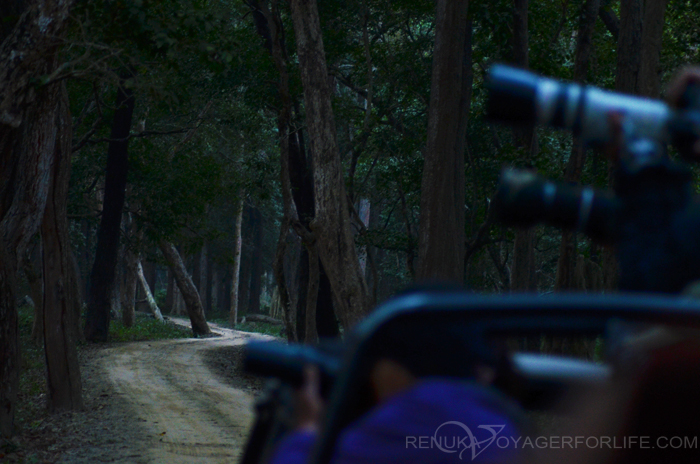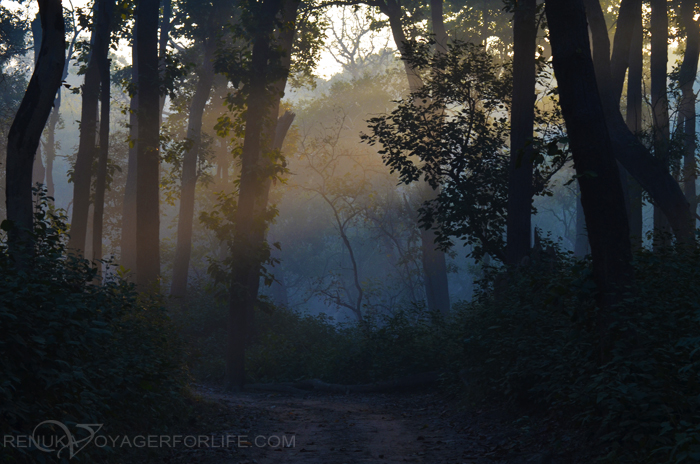 The countryside
How can I not talk about the countryside of Dudhwa? Yes, Dudhwa is very much a destination of rural treasures. Some of the nearby villages are Shahpur, Khaira, Kunwarpur Kalan, Sonaripur, Gonha and Salookapur. But, I have to admit that this trip of mine was not much about the villages. I'd love to explore more of the rural side of Dudhwa on my next trip.
Also read: 12 Reasons To Escape To Villages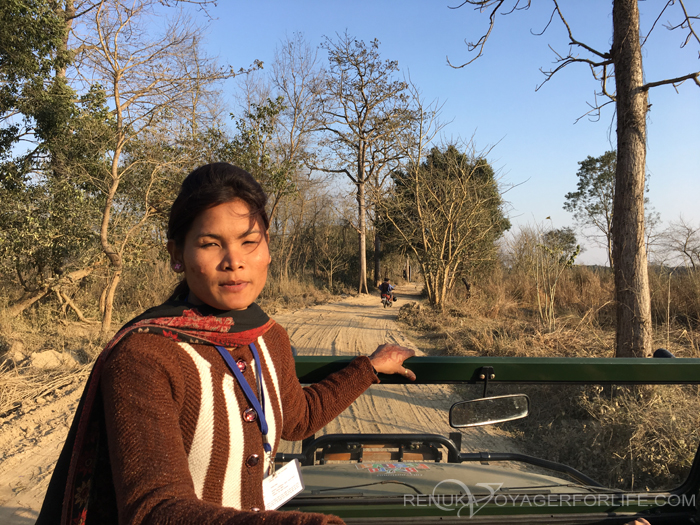 The Tharu tribe of Uttar Pradesh
The most common tribe to be found in this region of Uttar Pradesh is the 'Tharu Tribe', which primarily belongs to Nepal, and is also found in Uttarakhand and Bihar. Due to the close proximity to Nepal, the villages around Dudhwa have resonances of Nepalese culture in their faces, languages and traditions.
The most interesting facet of Tharu tribe is that the women of this tribe have an upper hand in the society – they are the decision-makers in most matters. So, it's definitely a tribe to reckon with.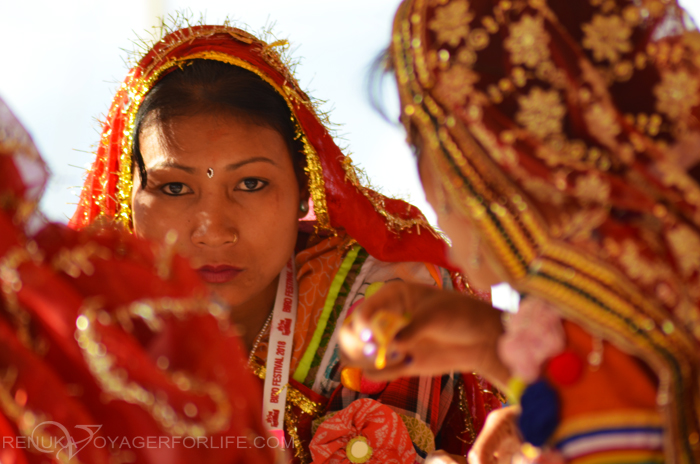 The culture, the songs and dances
I got to enjoy a bit of culture at Dudhwa – there was a troupe of village women who used to perform for us in the evenings. Enjoy this short video –
It's off the beaten path
Yes, Dudhwa is more appealing because it's not on many people's radar. Not many tourists expect anything great out of Uttar Pradesh, and here we have this extremely beautiful place, which has a nature so wild and culture so intense.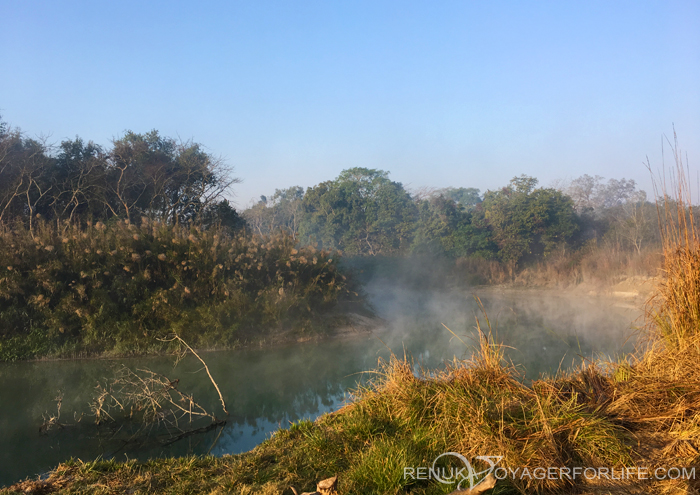 It's eco-friendly
As a traveller, you have to make sure that you respect the place and its environment, and not do anything to tarnish its beauty. The UP Tourism's Forest & Wildlife Department follows the mantra – 'Reduce, Reuse and Recycle' to be able to preserve and encourage Eco-tourism.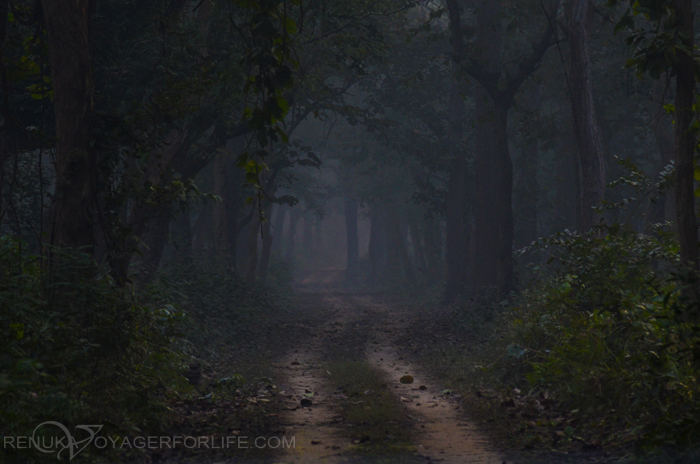 How to reach: The sanctuary is 430 km by road from Delhi and 219 km Lucknow. The nearest airport is Lucknow.
Where to stay: Forest Rest Houses (Contact: 7839435186, 05872-252106, 05871-233485
Best time to visit: Mid November to March
A word from Voyager For Life to the UP Forest Department
Well, Dudhwa National Park is a unique wildlife destination. However, it can really come up on the tourism map if certain tourism ideas and concepts are introduced by the UP Tourism's Forest Department: home stays run by the locals, bespoke experiences for travellers – village walks, opportunities to taste the traditional cuisine, witness the traditional art & craft, etc., and also things like better infrastructure, and safety for women and tourists in general are ensured.
Would you visit Dudhwa National Park?
Note: I was invited on a press trip by Uttar Pradesh Tourism's Forest Department. But, as always, all opinions and photos are my own.
If you enjoyed this post, you can –
Subscribe to receive 'new post' updates through Email.
Become a fan on Voyager For Life Facebook page.
---
---