My Solo Adventure In South Australia – ADELAIDE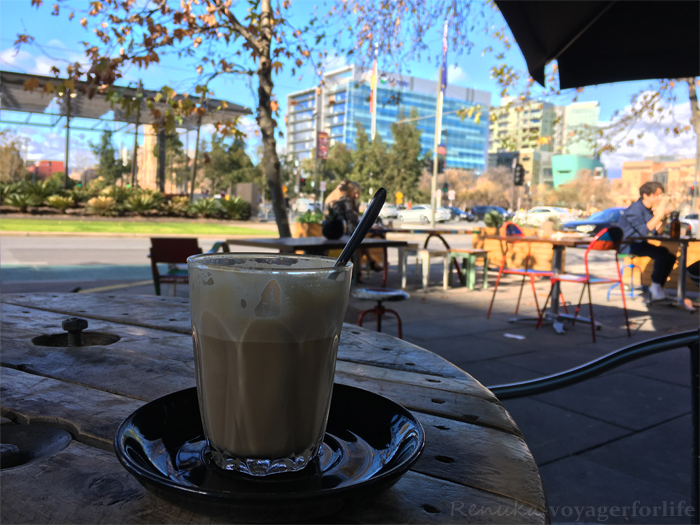 Being alone in Adelaide was fun. There's something about Adelaide that sets it apart from the other cities of Australia; I guess it's the layer of modesty over the cutting-edge way of life or maybe the unruffled people. Whatsoever it is, Adelaide is a lovely city with lots of treasures for a solo traveller.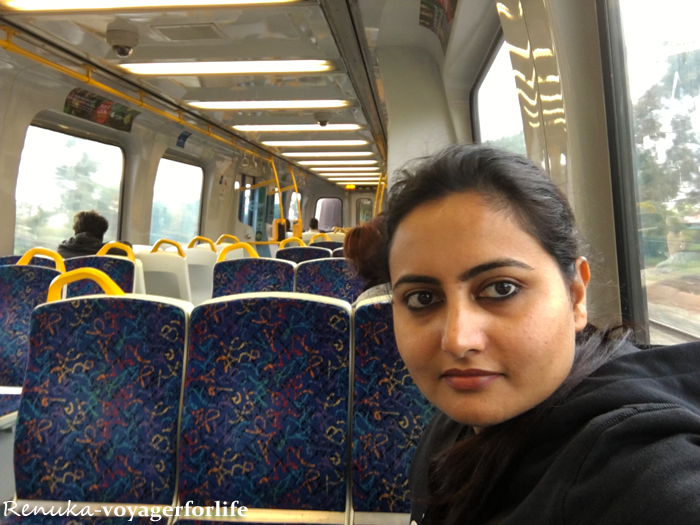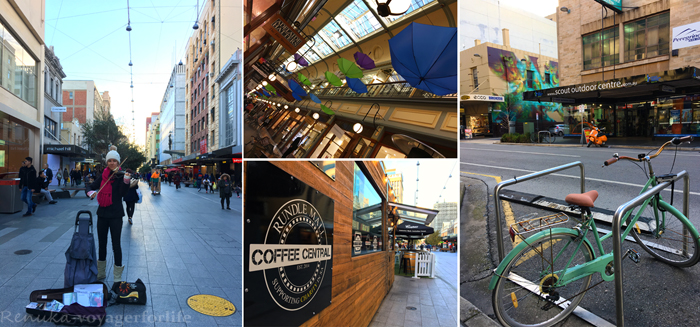 I stayed in a home stay in a seaside suburb called West Beach. Before I tell you anything about Adelaide, I'd like to mention its transport system – it is amazing! It's so easy to travel within the city and even around the city. And yes, the home stay where I sojourned was also great. The host, Claudia, was friendly and helpful. I think it's an excellent place to stay if you are in Adelaide – it's a little away from the city, which gives you a chance to explore Adelaide beyond the main attractions.
My morning walk at the beach
Since I stayed near the beach, there was no way I could miss the chance of taking a stroll along the shore. Thankfully, it wasn't raining and I could see a rainbow, too. So, it was a beautiful start to the day. It did rain a little bit later, which made me sneak inside a petrol pump shop to have a quick coffee and breakfast. After the nosh, I set out for my wandering in Adelaide.
The first thing to grasp about Adelaide is its superb architecture. It's known to be the city of churches. Also, the other eminent buildings like post office, clock towers, town hall, museums and various government offices make Adelaide a very elegant city.
Adelaide has a carefree vibe. Victoria Square and Rundle Mall are perfect places to embrace the essence of Adelaide. There are so many colours and elements to soak in – the cafes, the florist shops, street musicians, pretty bicycles, and the laid-back atmosphere.
I ambled aimlessly at Victoria Square for some time and then settled for a latte at an alfresco café. It was such a pleasant day with balmy sunshine and mellow breezes. It was just so perfect – watching people around you, taking in the vibe, smiling and glancing occasionally and just being. That's what I call 'blissful' travel.
I believe visiting a local market is one of the most interesting experiences in any city. Since Adelaide is a food city, visiting its biggest and the most renowned local market was a foregone conclusion. Adelaide Central Market is really cool. I loved exploring it. My favourite part was cheese tasting. I tasted quite a few nice flavours. The goat cheese was super yummy. I tasted all the soft cheeses that you should eat fresh and not store for very long.
Ramble through Rundle Mall
Rundle Street Mall is one of the most vibrant places in Adelaide. You can shop, eat, listen to live music, or simply loiter around – the place has so much to offer. I loved walking through the entire street and spotting various pretty cafes and restaurants.
If you are ever in Adelaide, make sure you talk to the locals there. They are such lovely folks. There's something so modest about them. I happened to have small chitchats with a few locals while wandering and exploring the city. And, I adored the bus drivers. They are so helpful.
If you enjoyed this post, you can –
Subscribe to receive 'new post' updates through Email.
---
---