How To Choose Your Accommodation As A Solo Female Traveller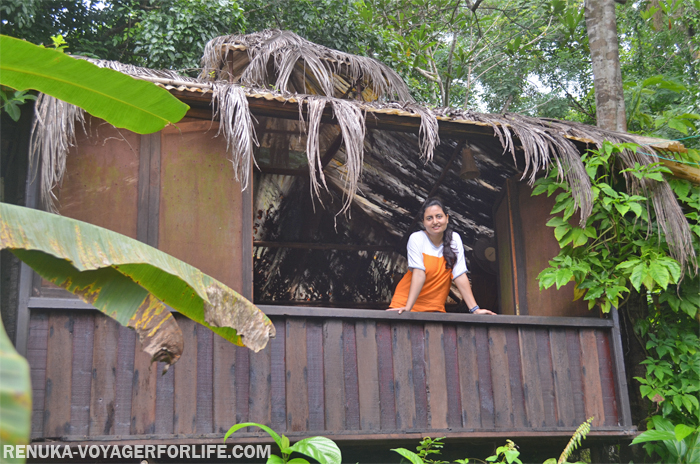 There's nothing more joyful than travelling solo. That being said, it's extremely important to choose the right accommodation as a solo female traveller no matter where you are travelling. As long as you are sorted there, you can be confident of a great trip. And, it's not a big deal to book a good accommodation these days, in the age of technology. 
So, stop feeling overwhelmed. Do things step by step. After you have booked your plane/train tickets, start your research on where to stay.    
Also read: Solo Travel In India – The Realities
How to choose your accommodation as a solo female traveller?
Stay at homestays or guest houses
It's always better and safer to stay at homestays than hotels. I'm not implying that hotels are not safe. It's just a matter of comfort and better experiences. Homestays are usually clean, homey and run by locals, which helps you connect with the place on a deeper level. You get to eat the local food, have interesting conversations with the locals and experience their way of life and culture first hand. Also, staying at a homestay would help you avoid unnecessary attention.  
Also read: 10 Tips For A Smooth And Safe Solo Trip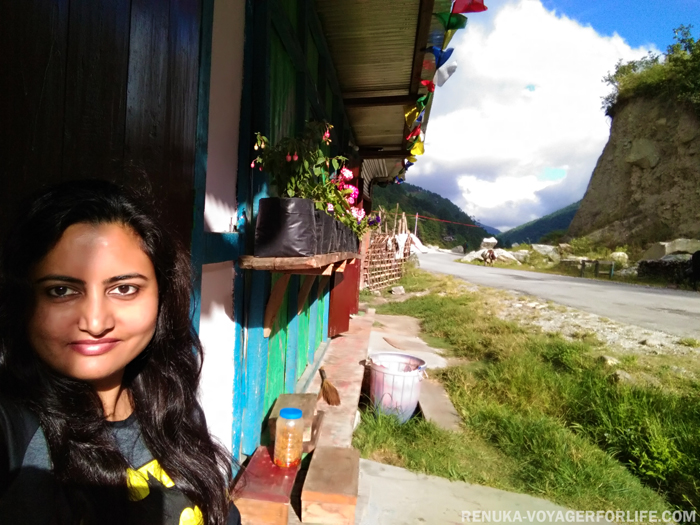 Use the right sources for booking
You should always book from reputed and reliable websites. You can either book directly from the homestay/guest house/resort website or websites like Booking.com, Airbnb or Expedia. My favourite is Booking.com because they usually give you the best rate and you can book your accommodation without paying, and if you need to cancel it due to any reason (within the specified time, of course), you can do that without a fee. 
Do your research on Google
Before you book anything, do your research on Google. Don't just book whatever is shown on the first page of your search results. I'd suggest that you give a chance to the links beyond the first page results. I have found good places to stay on second and third pages also. So, be patient. Sometimes finding a good accommodation can be hard work.
Also read: Solo Travel In India – How To Choose Your Destination
Keep location in mind (study the map)
Always try to look for a place to stay, which is in a beautiful setting, even if it costs you a bit extra. The benefit of choosing a nice location to stay is that you don't need to depend on private taxis for sightseeing. You can take walks around the property, or you can simply choose to do nothing and savour the views right from where you are.
Also, study the map and see exactly where you are going to stay. It's better to know the distance and the possible cost involved in commuting to that place.
Never book a hotel just because it's cheap
I have done that and I regret it. Yes, it's more important to stay at a nice, comfy and clean place than a cheap one. I had booked a hotel in Bhubaneswar, Odisha for a transit stay (I was supposed to travel to Balasore the next morning) and it was an exceptionally filthy place to stay! Even though it cost me barely 500 bucks, I still regret my decision.
Ask friends who have similar likes/dislikes
Do a bit of casual research amongst your friends. It's better to hear the story from the horse's mouth than read about it somewhere in print. Your friends, who have similar preferences as you, would give you the right feedback about the place, which would help you make a better decision about your stay.
Read travel blogs
Yes, read what other solo female travellers suggest. Travel blogs usually have comprehensive information about places, accommodations and local transport. There are lots of solo female travel blogs (including Voyager For Life) out there, which would have the right recommendations for your next destination!     
Also read: The Ultimate Packing List For Solo Travellers
See pictures online and read customer reviews of the accommodation
Make sure you see pictures of the property and your room properly before finalizing it. Try to look for images clicked by the guests, which are likely to give you a better idea of the place. Also, it's important to read customer reviews on TripAdvisor and other booking websites.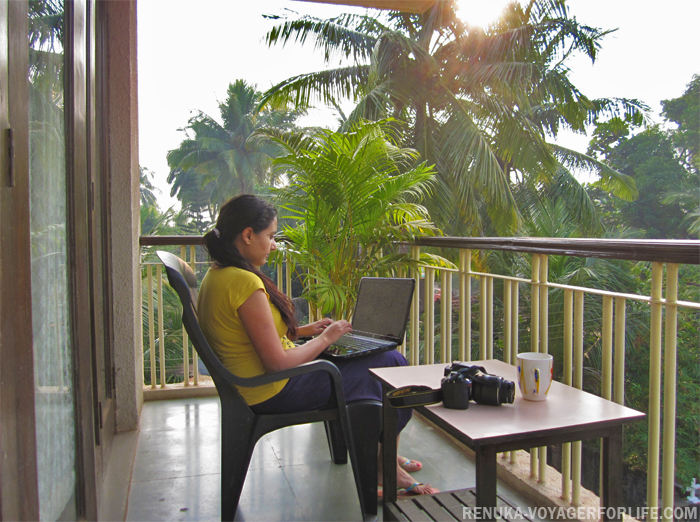 Talk to the owner/manager before travelling
Once you have decided on a particular hotel or homestay, call up the number given on the property website. I find it very comforting to speak to the contact person before my trip. It kind of eases things out. You get the inkling about the place you are going to sojourn at. If the person doesn't sound right, you can look for some other place. But, don't think too much!  
Also read: 12 Tips On How To Travel Alone And Not Feel Lonely
Book in advance (at least your first stay)
If you are travelling alone, make sure your first hotel is booked in advance. You can keep things on a loose end for the rest of the trip, but your first two days should be sorted. However, I'd rather advise that you book all the hotels, hostels or whatever is your preference in advance for the entire trip.
What are your concerns in regards to planning a trip as a solo female traveller?
Enjoyed this post? Subscribe to receive 'new posts' straight in your inbox!
---
---