Travelling With A Theme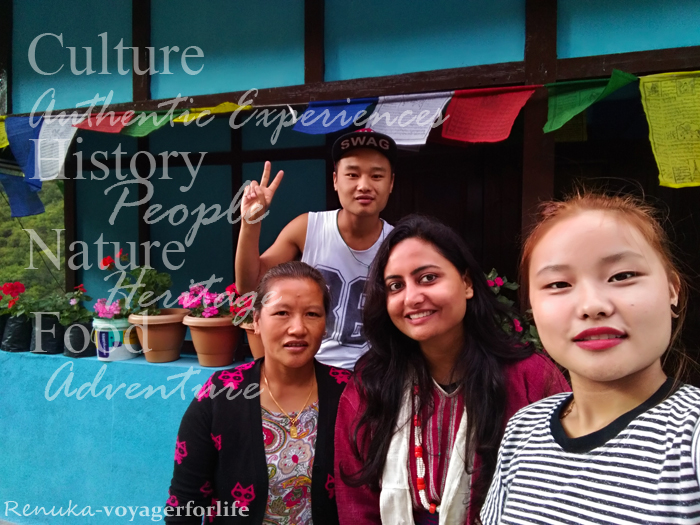 Although I love travel in its totality, travelling with a theme has its own charm. I'd say that I evolve as a traveller with each travel experience. I remember when I started travelling back in 2006-2007; I was more of a photo enthusiast. I used to get thrilled by beautiful landscapes, natural beauty and anything that's charming. Well, I still do. But, what has changed over the years is that I have just grown more curious and more adventurous as a traveller.
Today, when I visit a new place, I'm drawn more towards its culture and its people. I like talking to people who come from different backgrounds and beliefs. I like soaking in the atmosphere of a place. I don't really like doing much – I'm not much of an "activity" kind of a traveller. I'm a laidback traveller. I like absorbing the subtle nuances of a place by eating the local food, staying with a local family, immersing in conversations with them, knowing them and just being. I like sauntering solo, taking in the vibe of a place – the buzz of shops, restaurants and cafes. I like sunrises and sunsets. So yes, my travel theme is mostly – the real soul of a place.
I believe each person who travels has something interesting to share. Every traveller is special for the spirit of adventure he or she has within them. Today, I bring to you some of the best travel bloggers who share their 'favourite theme of travel' – what intrigues them about a place?
So, here they are –
Tim Blight travels for unique experiences. Travel Blog: UrbanDuniya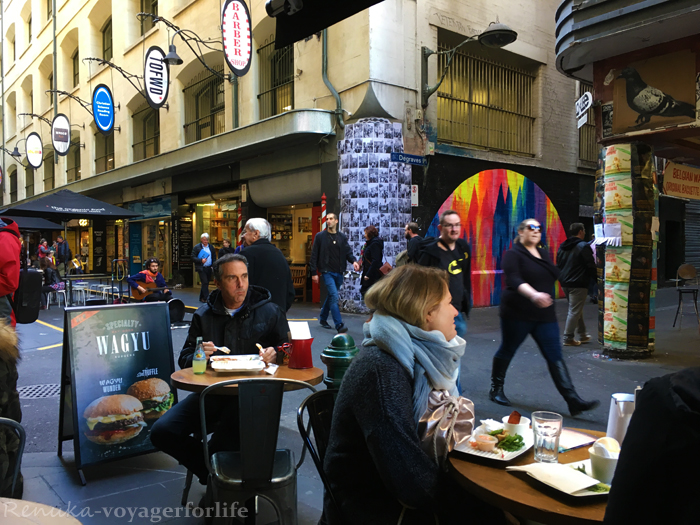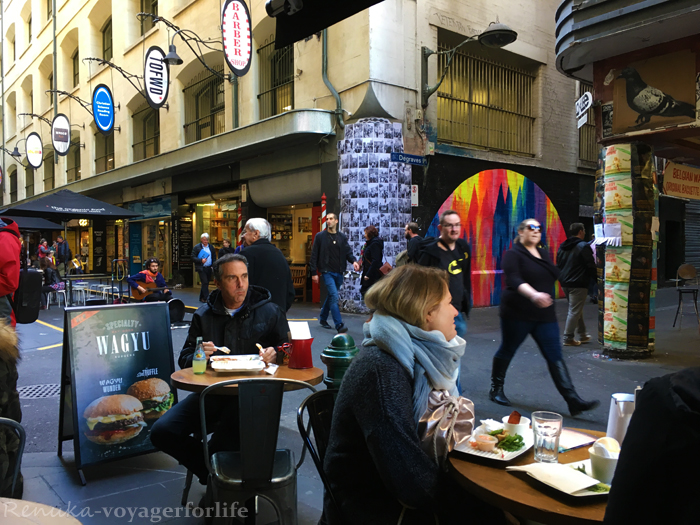 I would love to say that I'm a nature and adventure type of person – I've hiked through the mountains of northern Pakistan, strolled along deserted beaches in Australia and ridden a camel through the Jordanian desert. However I know myself better than that – and while I love beautiful natural landscapes, what I really love are cities.
Cities are such complex, interesting places; it's like the whole tapestry of life is brought together – that's why I named my blog "Urban"Duniya. So I must confess that I am the original culture vulture – you'll find me reading up about every little cultural quirk of a place before I visit, and looking for ways in which they manifest themselves in daily life.
I want to know the history and how that history affects the present. You'll see me seeking out the local food, and wanting to know how the cuisine developed. And I'll always set aside an afternoon to sit in a public square, park, or cafe and just watch the sun set and local life unfold before me. That guy in on the steps of San Marco square with camera in hand? That's me. Sipping a drink in a Melbourne laneway cafe, novel in hand? Me again. Sitting in a cool corner of the temple or mosque, waiting for anything and everything to happen? Guilty as charged.
Audrey Bergner travels for food. Travel Blog: That Backpacker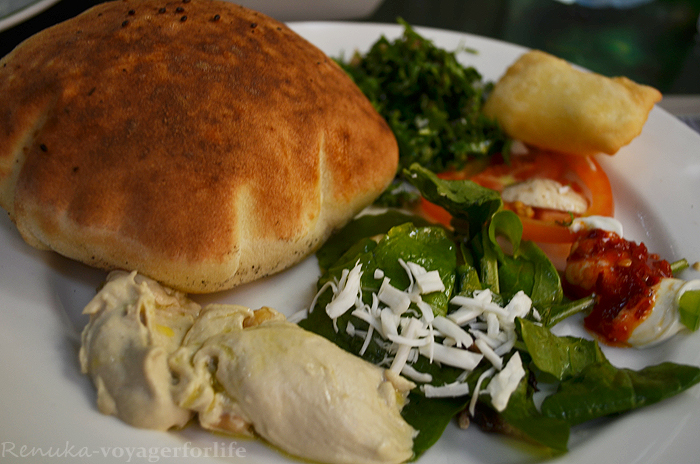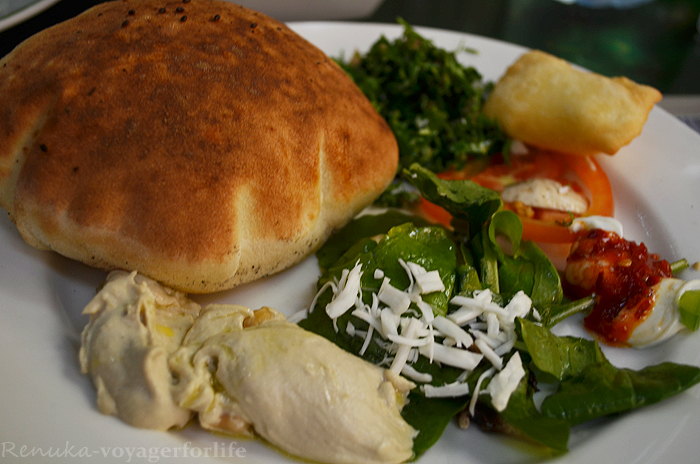 As a self-professed foodie, I love travelling to a new destination to sample the cuisine. That doesn't mean I don't make time to visit the main attractions of a place – there's plenty of that! – but I do find that my travel itineraries often feature lots of restaurant hopping, cafe breaks, street food markets, food tours, and sometimes even a cooking class thrown in for good measure. I think food is a wonderful window into a particular culture and a fun way to discover some new favourite dishes!
Sandeepa and Chetan travels for the relationship between a place and its people.
Travel Blog: SandeepaChetan's Travel Blog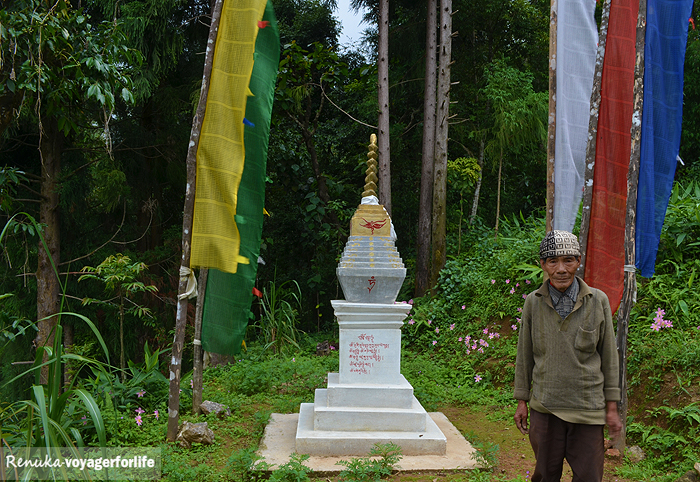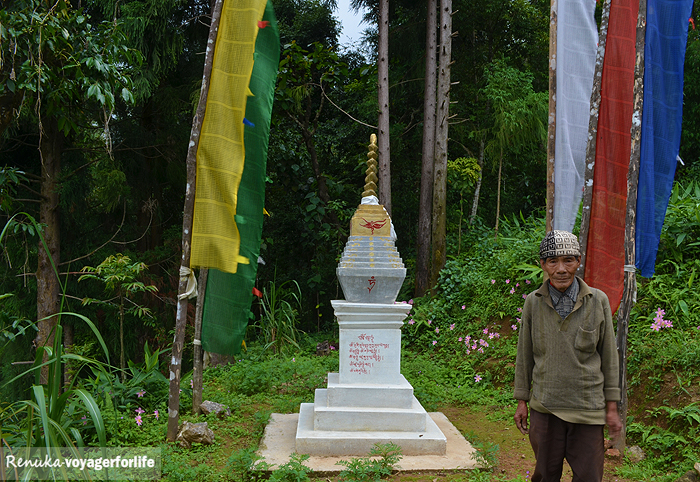 The relationship between a place and its people – how the locals of a place live and why. How are their food habits, their work, even their culture defined by their geographical location? What relevance does the history of the place have on their present-day lives?
For example, when we visited Cusco in Peru, everything was about the Incan civilisation. Ruins, museums, architecture – everything was about the Incans. But no one spoke of what it means to a person living in Cusco today. Until we visited a textile museum cum workshop of a modern-day artist, Maximo Laura who makes painting-like tapestries. The designs are his interpretations of the Incan culture. This gave us a better understanding of Cusco than any of the museums.
Agness Walewinder travels for culture. Travel Blog: Etramping – An adventure travel blog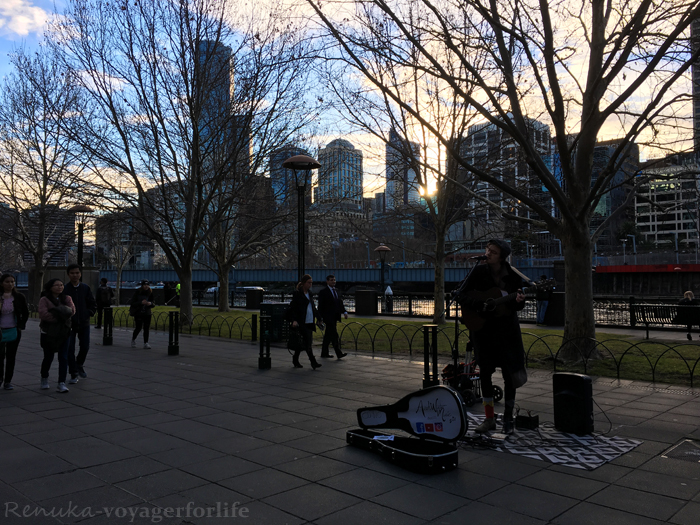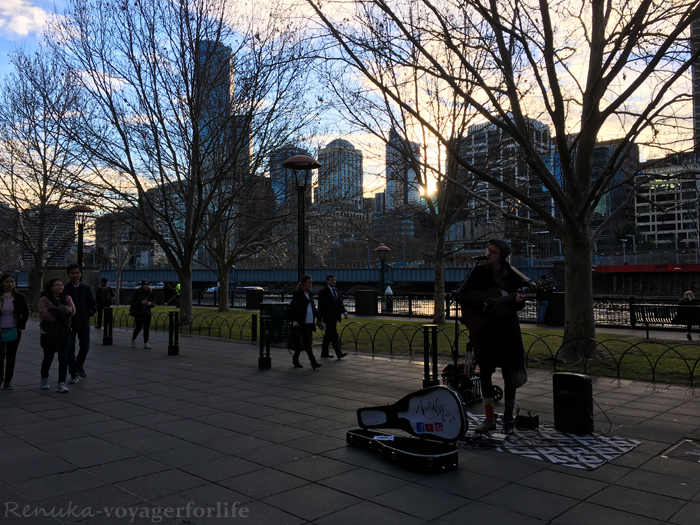 If we really had to narrow it down: culture. Every place we visit, it's always about the culture. We love the other things (especially nature), but without the people and their culture, we don't think that travelling would be what it is for us: a chance to experience something new and exciting, which can change our view of the world.
Deepika Gumaste travels for people and culture.
Travel Blog: Feet On The Map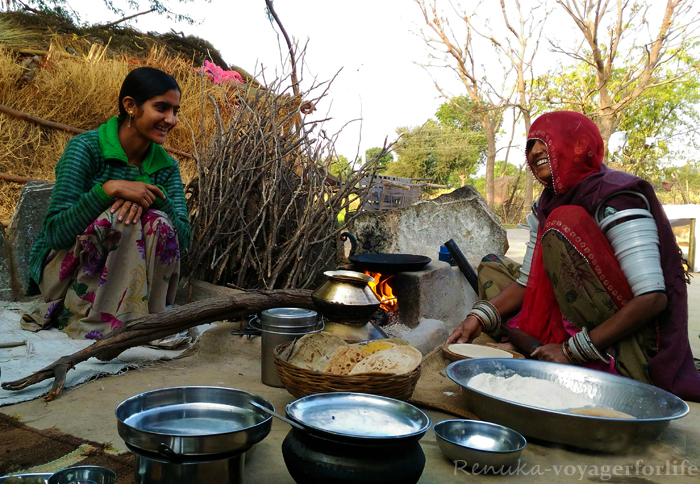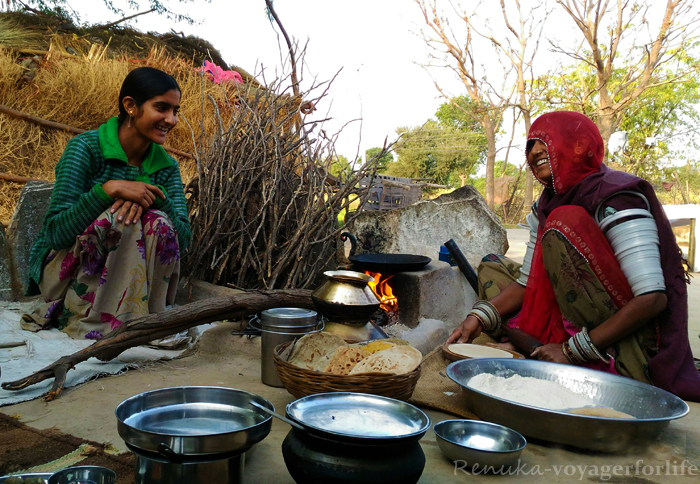 Recently there's a challenge that's making rounds on social media- posting pictures of landscapes without people. While most of the pictures, I have come across are simply stunning, they seem to be empty. Pictures of destinations without people seem like a body without soul.
So for me, when I travel, what really is important to me is not just the journey or destination, but the people who I come across. They to me, define a place, its culture, ethos, food, traditions and customs. So, I always find ways to connect with the locals- whether it is making up a conversation with a stranger on the bus or may be staying at a home stay. For me, roads lead to a destination, but people define it.
Manjulika Pramod travels for history and heritage. Travel Blog: PenDown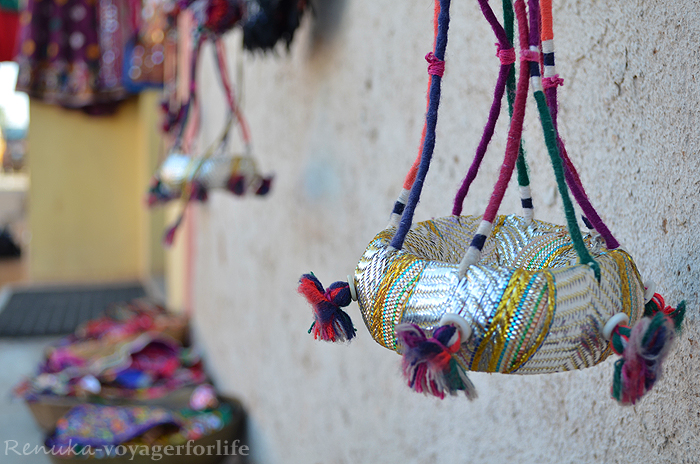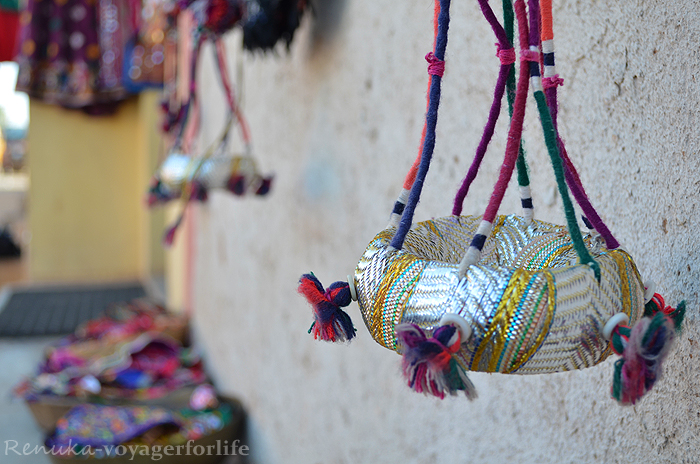 As a traveler, I am open to explore everything on Earth but what usually attracts me is the history and heritage of the place first. Then I like to learn about the local life and people. Lastly, Food and art enhance my complete experience.
I have always been a foodie so I never shy away from indulging in local cuisine and there is nothing like learning about new dishes.
Since I am an artist myself, wall art and handmade crafts attract me most. I love to meet artists and craftsmen and do stories around their work.
Abhinav Singh travels for food. Travel Blog: A Soul Window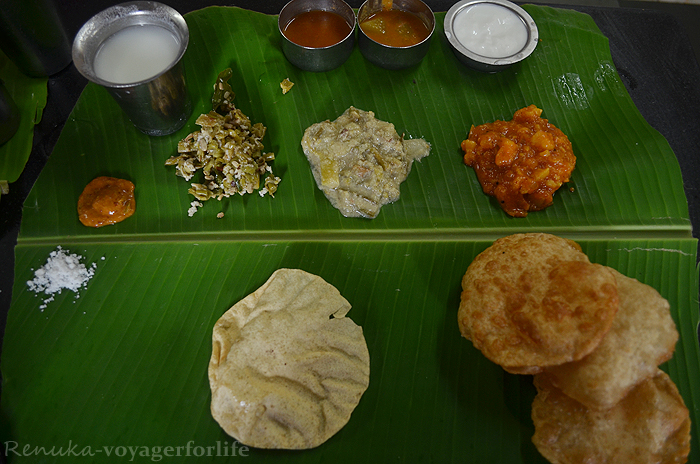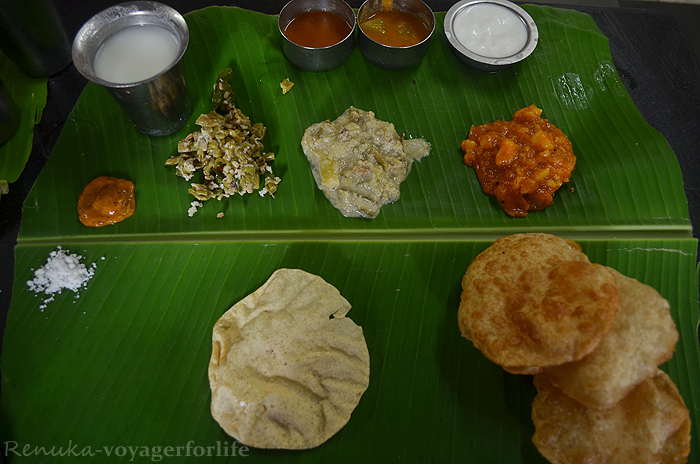 I am a big foodie and there have been many instances when I have travelled just for the vegetarian food. For example, my focus of my trip to Vadodara was on local vegetarian food. I ate things like papdi nu lot and Sev Khamani for the first time and loved it. My other favourite destinations for food in India are Tamil Nadu, Rajasthan, Uttar Pradesh and Maharashtra.
The food you get in the rural regions of these states is amazing. Also, I have realized that the food you get in rural areas is far more authentic than what you get in fancy urban restaurants.
Shubham Mansingka travels for exploring a place from a local's perspective.
Travel Blog: Travel Shoe Bum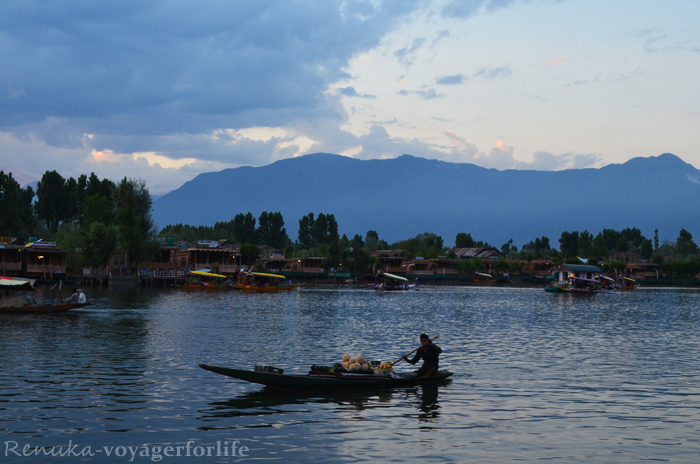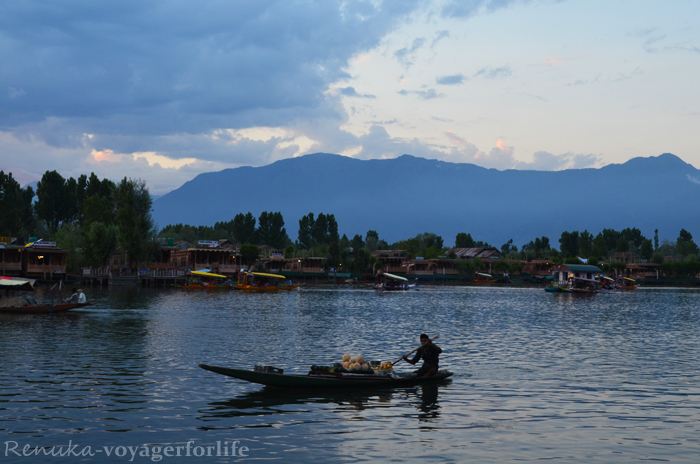 While the theme for travel may be quite specific for different people; in my case I'm interested in everything like you mention: Food, art, literature, history, and heritage.
In a nutshell, I can say that my theme of travel could range from a hitherto unknown story that could be very specific to a place. Also, a common theme that I usually follow is talking to the locals and then deciding my places to see plans based on local recommendations.
Umang Trivedi travels for natural beauty. Travel Blog: TravelMax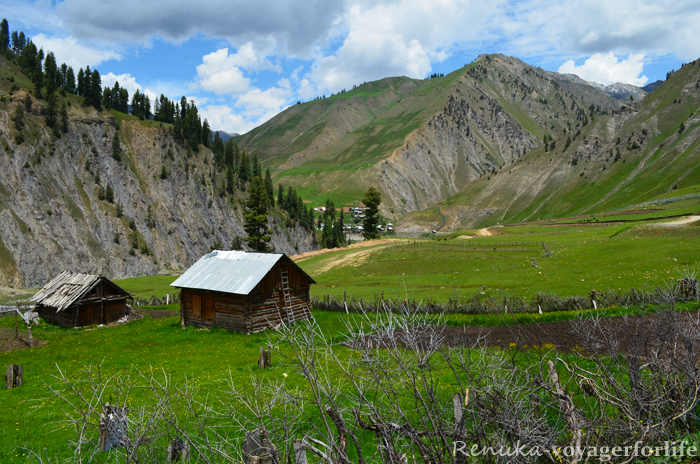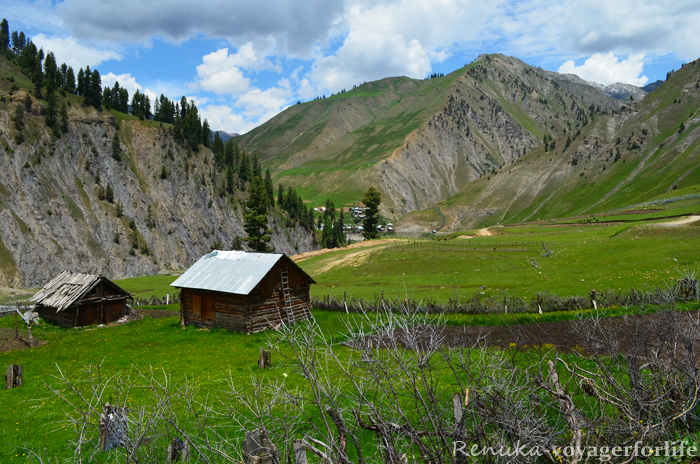 I love nature. The stalwart trees, sprawling landscapes and hidden hiking trails excite me. Be it the verdant green slopes of the Nilgiris or snowy terrains of the Himalayas, I always venture out when the Sun is near the horizon, to get away from civilization.
For me, hiking is the best way to experience an essence of a destination, be it mainstream or offbeat. Such hikes show me an unperturbed flavour of nature. Trudging through an unknown terrain, braving the boulders or glaciers instils a thrilling sense of adventure in me. Sometimes, I also traverse through remote villages while hiking and the locals always have a wide smile to welcome a strange traveller in their land.
Parnashree Devi travels for culture and lifestyle. Travel Blog: My Travel Diary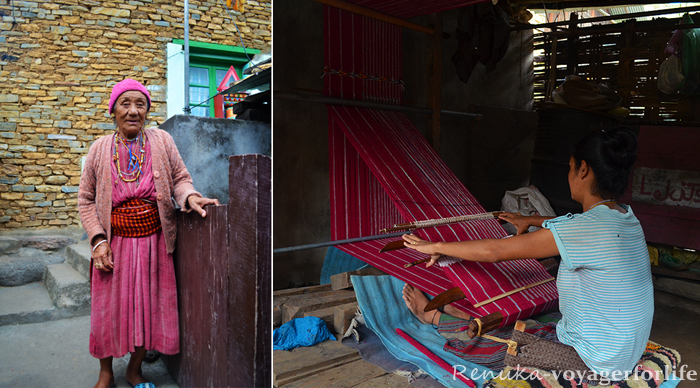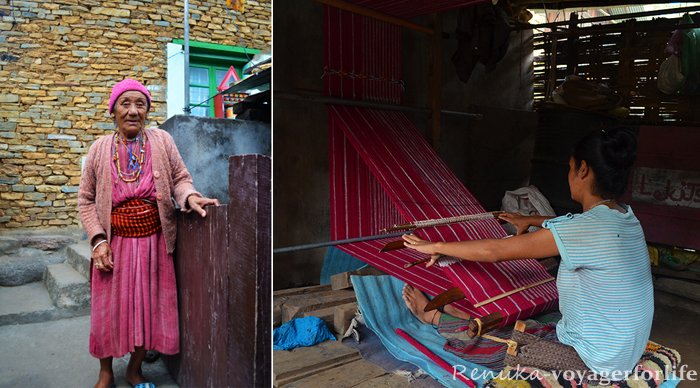 Being a cultural enthusiast, I always get intrigued by the cultural fabric of any destination. The lifestyle of the people, their food habits, traditions and rituals make me travel miles after miles to know more. For me, meeting people across the globe is the biggest high of my travel. Sometimes I fail to understand the language, but exchanging a smile with those strangers on the road give me a sense of satisfaction and make me go on my journey.
The idea of travelling to a remote corner is to live a few moments with the local, doing everything they do in their daily life. This is the nearest one can hold out like a local when you actually live with the natives, eat their food and experience their life style, though just for a few days. One of the finest moments of my travel was when I met the only indigenous people of Europe named Sami people in the Finnish Lapland. Sharing those days with them in freezing winter, trying out their traditional cuisines, going on a reindeer safari and even getting into their traditional costume, those were undoubtedly the highlights of my trip to the wonderland".
Swati Jain travels for local culture. Travel Blog: Buoyant Feet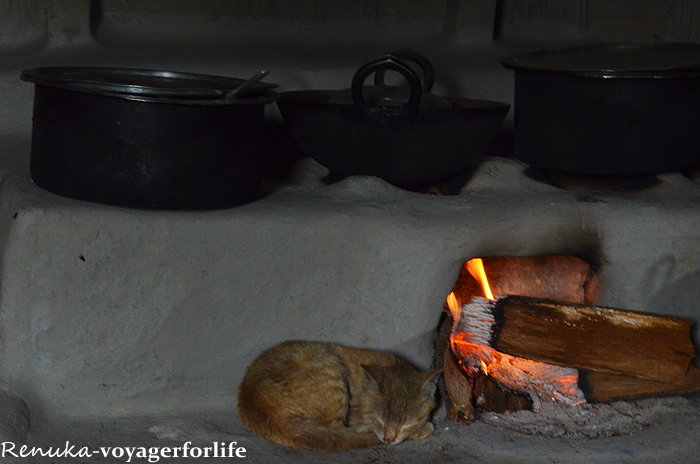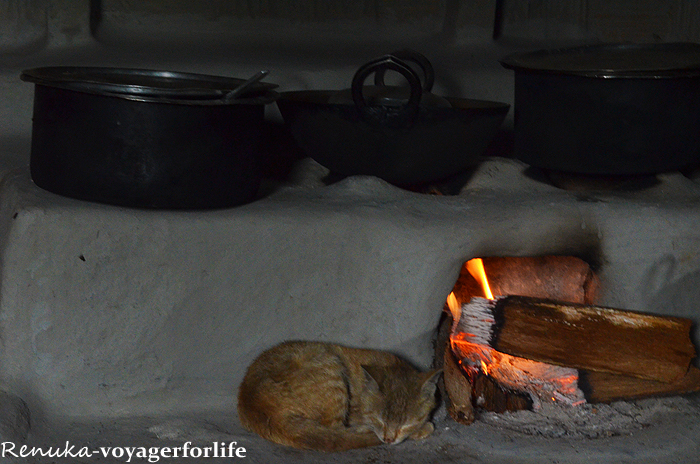 Most of the time I don't have any set agenda while I travel on my own so it completely depends on the destination on what I would like to experience. Never thought of any theme while travelling but if I have to choose I think I love to indulge myself in local culture, talking to them and understanding their way of living.
Heritage is another thing which I love to explore. I do a lot of walking in and around the place while I travel solo, which I believe gives me an opportunity to connect and explore it in a better way. Seldom do I take buses and cars for the surrounding areas.
Svetlana Baghawan travels for local life. Travel Blog: Maverickbird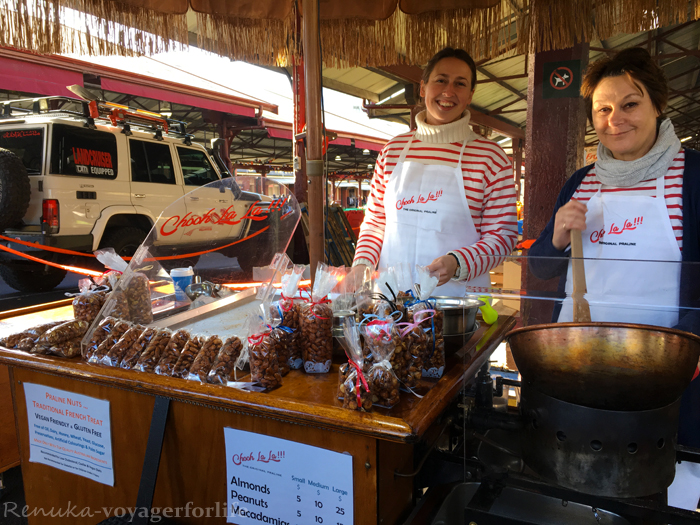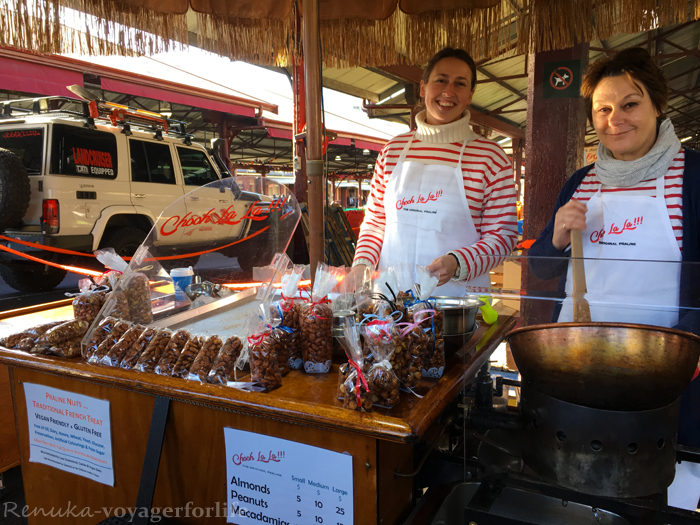 I travel to experience the local life. Bustling markets draw me and I love mingling with the local crowd there; savouring what the local produce, listening to their language, going with their pace of life, and sensing the all too familiar human fabric of "us being the same irrespective of our nationality, colour, race, and religion".
History and heritage are glorious because they symbolize our human achievements, but in life, we do not build a Taj Mahal every day, climb mountains, and jump out of aeroplanes. Travel for me is to feel at home wherever I am, in a way that the whole planet belongs to me and vice versa and that is why experiencing local culture and believing in "one human tribe" despite the warring factions, is my theme.
Julie Falconer travels for a destination's best. Travel Blog: A Lady In London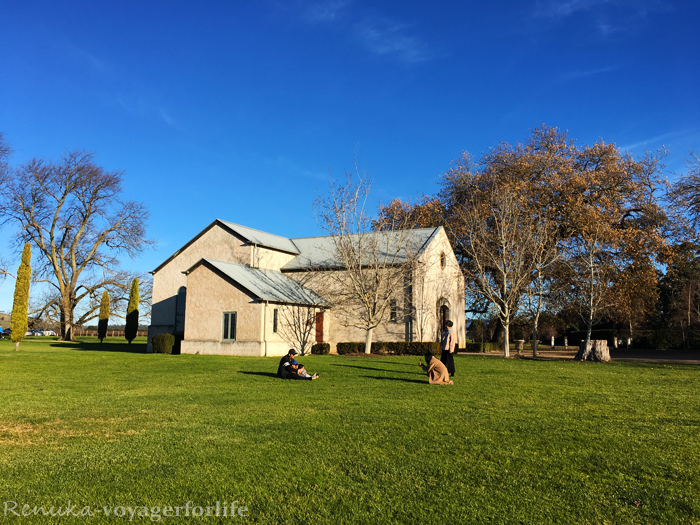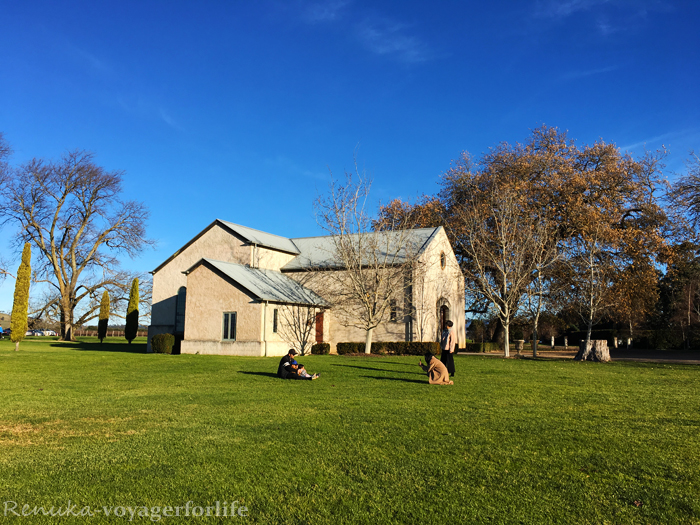 I like to explore whatever the destination is known for. If it's culture, I like to immerse myself in the best of it. If it's nature, I like to get outdoors. If it's food, I like to eat until I can't fit in another bite. If it's something else, I like to find out what that is and experience it. That's one of the things I love most about travel.
Chaitali Patel travels for unique experiences. Travel Blog: Maps Stamps Memories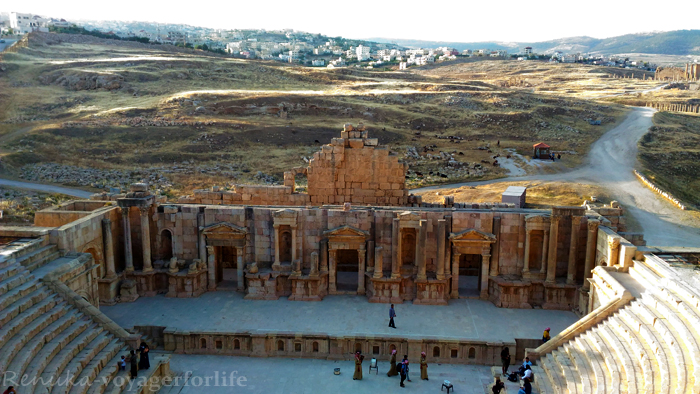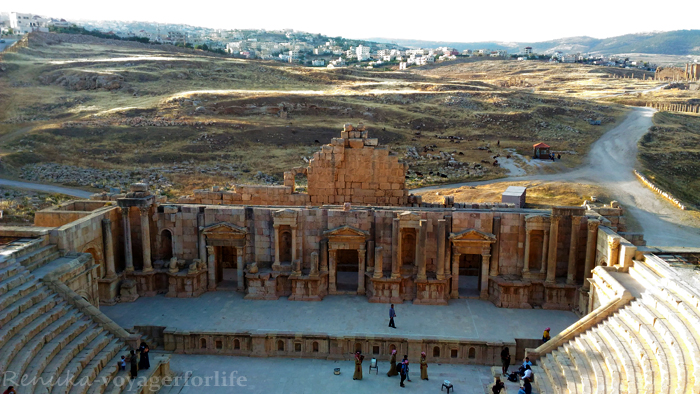 Do I always choose the same theme when I travel – not really. In fact I love mixing things up. I am partial to places that have a strong culture, history and art, but after visiting one such place, the next one could be totally different for variety.
What I look for in a place also depends on whom I am travelling with. If we are travelling as a family, I will look for things for my daughter to do. If I am going on a trip alone, I would like to push the envelope and look for unique experiences. Like the time I went to Kutch, which was my first solo trip, I indulged myself, choosing to do just about anything that caught my fancy.
When we travel as a family, I try and find windows where I can go off by myself and explore things that my husband and daughter might not particularly care for. Like the time we were in London, my husband took my daughter to the zoo while I went and did a Beatles' walking tour.
Rathina Sankari likes to travel for history, culture and food. Travel Blog: Rathina's View Space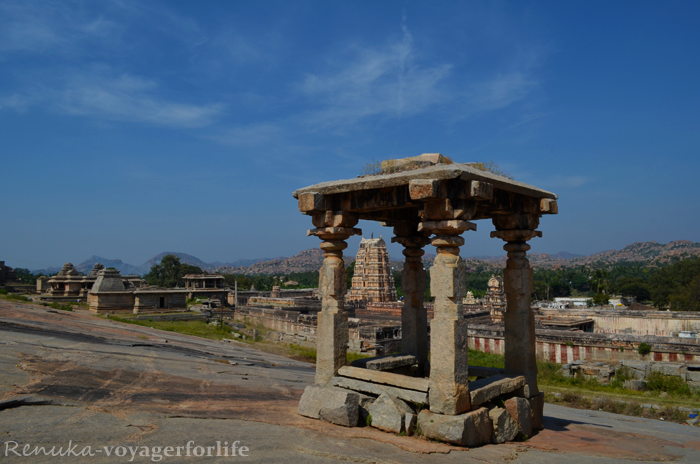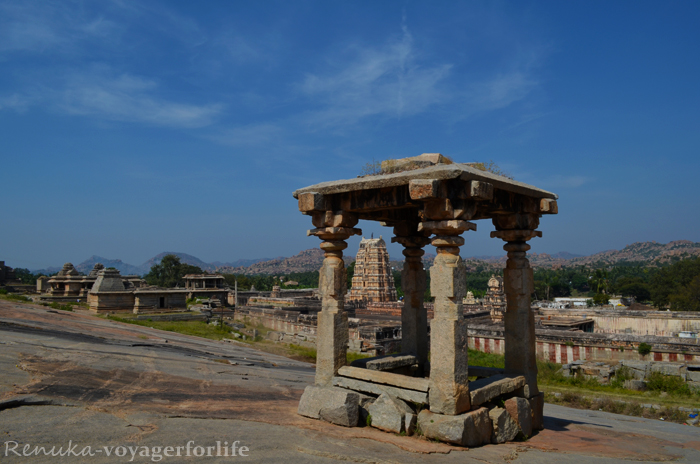 Culture – Like when I stayed in West Sumatra, Indonesia to understand the culture of the world's largest matrilineal society – Minangkabau  ethnic group.
Food – In New South Wales, Australia I explored the coastline for the indigenous Sydney Rock Oysters by meeting the numerous oyster farmers.
History – Jewish history fascinates me. Their dark, troubled past and their culture took me to the streets of Krakow.
History – The Indian indentured labor system of Mauritius lured me to this island.
I look out for interesting stories of a destination before heading to the place and plan by travel accordingly.
Rishabh Shah travels for adventure. Travel Blog: Gypsy Couple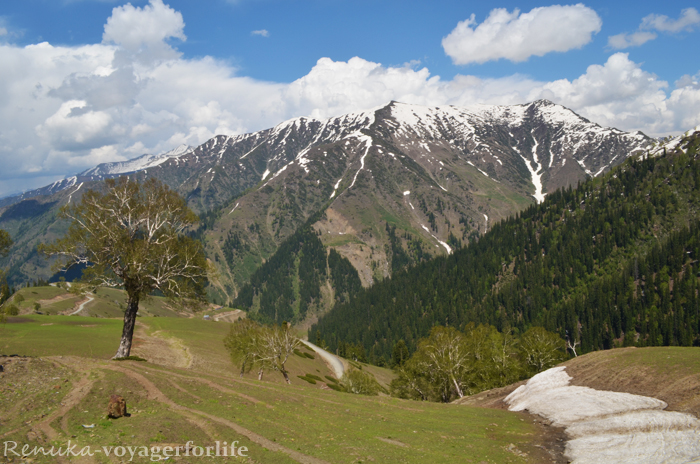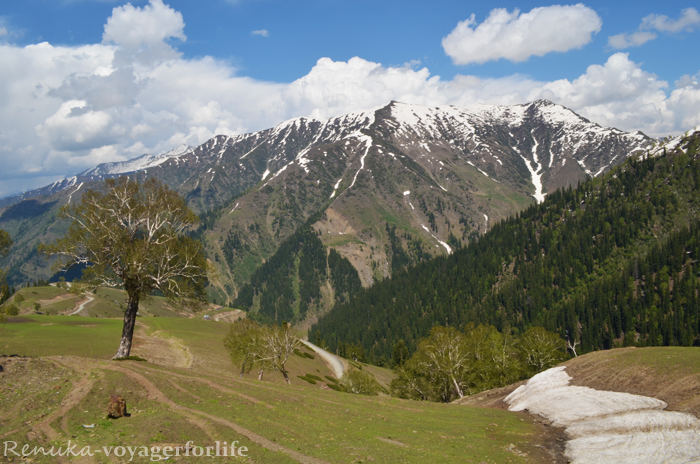 We prefer immersive travel which means most of our trips are a combination of all of the above. We are both foodies and love to try local delicacies or at least a variant catering to vegetarians. We're not too big on art but local history culture is something we do a bit of homework on and figure out the rest through interactions with locals and through self guided tours in the local markets and monuments.
We are nature buffs and love adventure. Though we prefer glamping (who doesn't) we aren't ones to shy away from getting our hands dirty hiking up mountain paths and setting up camp in the middle of nowhere. There's is a sense of satisfaction waking up in the midst of wilderness with nothing but trees, birds and mountains for company.
However we're also strong believers of animal protection and prefer our wildlife interaction to be in the wild rather than in a circus or zoos where we've heard horror stories of animal cruelty. That said, we love horses and are guilty of visiting stables albeit ones we know where they're treated like kings. We do not have a set preference when it comes to travel but we do prefer natural settings to urbanscapes whenever possible.
Do you like travelling with a theme? What's YOUR favorite thing to explore in a new place?
If you enjoyed this post, you can –
Subscribe to receive 'new post' updates through Email.
Become a fan on Voyager For Life Facebook page.
---
---