7 Reasons You Should Visit Goa In Summers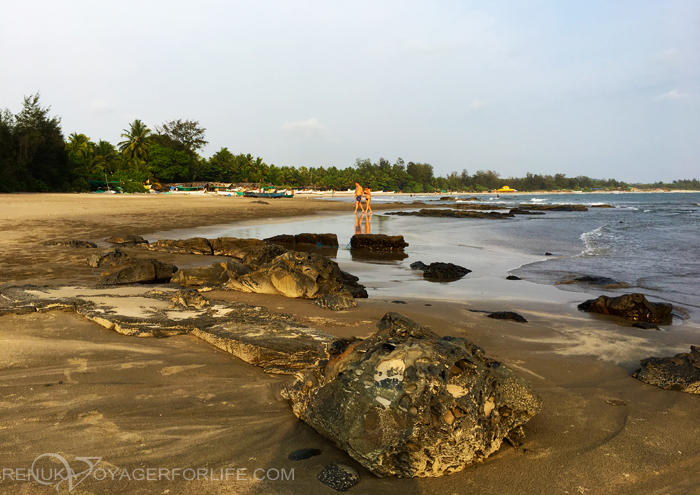 My impromptu trip to Goa in the freaking hot month of May turned out to be an eye-opener of sorts (it was amazingly fun!). So yes, the idea of travelling in off-season is rewarding in a lot of ways. It's also one of the ways to travel more. Goa in monsoons has already been popular with tourists. Perhaps it's time to promote Goa in summers.
Goa is one of my favourite destinations in India. But, I don't really love it for the obvious reasons. I don't love it for the beaches, parties or nightlife. Goa, to me, is slow life. It's a free-spirited wanderer's paradise. Goa is for spontaneous travellers. I remember one of my conversations with a local in Goa whom I asked if he could suggest a village in Goa; to which he replied, "The entire Goa is a village." That is why I love Goa so much. There's so much of laid-back, unruffled life to savour in Goa.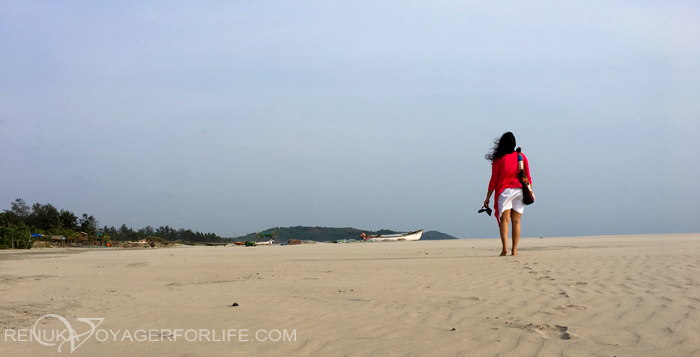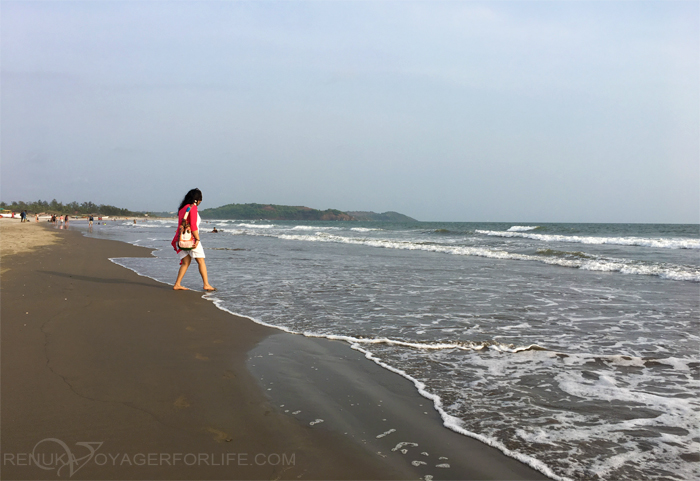 So, why should you visit Goa in summers –
The evenings in Goa are breezy and pleasant.
Visiting Goa in summers does not mean that you have to roam around in the scorching heat of the day. There's plenty of time in the morning and in the evening to enjoy Goa. In fact, the evenings are usually quite pleasant with balmy breezes. We enjoyed a few showers, too, in the bargain. The hot afternoons are meant for leisure – relaxing by the pool, reading, spa and massages, or simply doing nothing.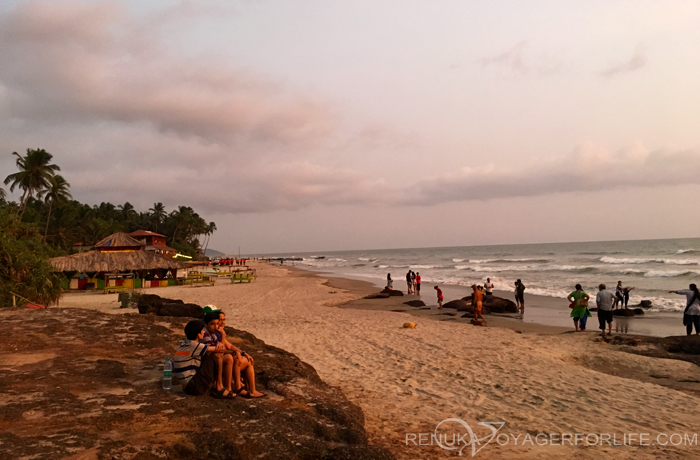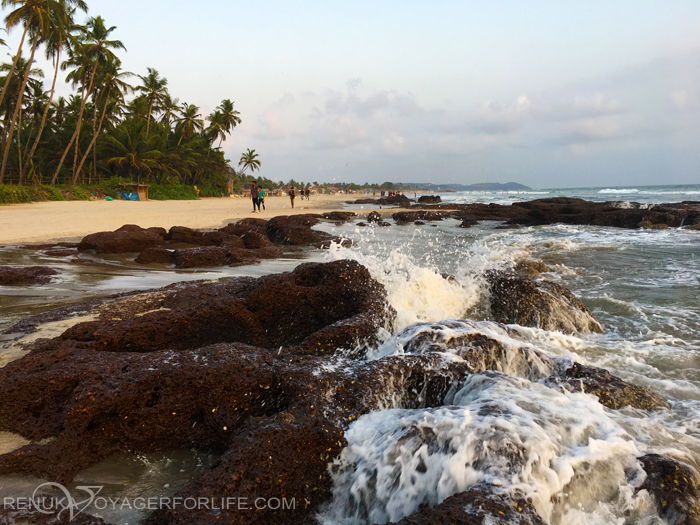 You can stay at beautiful properties of Goa at reduced rates.
The most obvious benefit of travelling in off-season is that you get to stay at premium properties at discounted rates. We stayed at three different properties – an Airbnb in Assagao, Radisson in Condolim and Leela Cottages in Morjim (all the places in North Goa), which offered us varied experiences.
I particularly loved staying at Leela Cottages, where you have a stunning beach to yourself. Although the beach is not totally free of tourists, it's quite peaceful.
Also read: Olaulim Backyards – A Secret Of Goa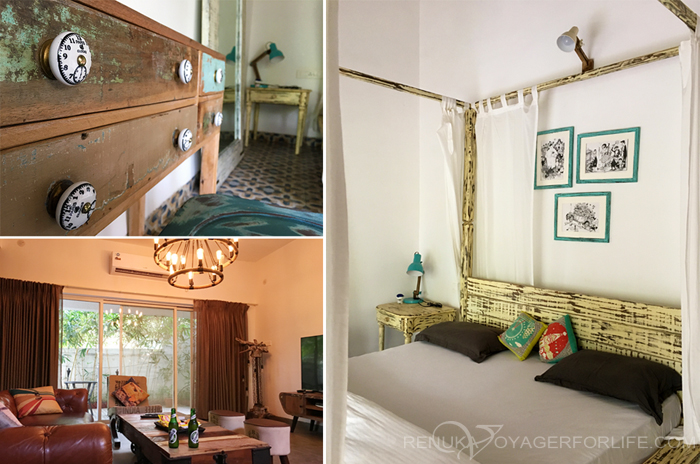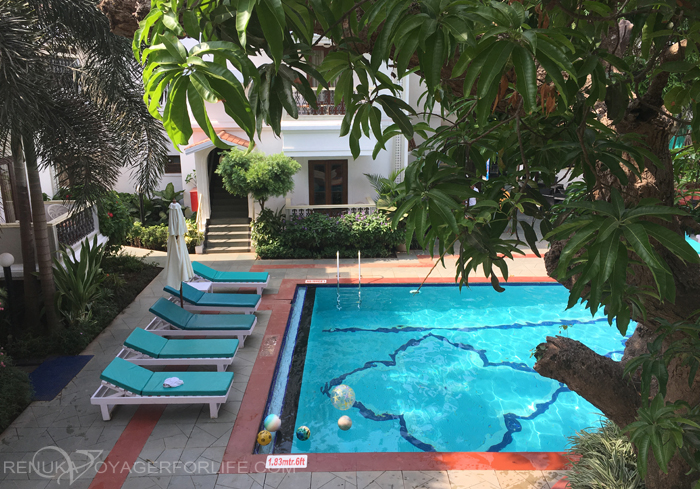 You can really savour the madly-hogged sunset places of Goa.
Sunsets in Goa are beautiful. But, to really take in the beauty of the setting sun, you need to find good viewpoints. We enjoyed a beautiful sunset at Thalassa, which is so much toned down in summers. You can walk around, or just sit quietly in a corner. So, you get to see a totally different version of such party places when it's off-season in Goa.
Another lovely place for sunsets in Goa is Morjim. You can take long walks along the beach, or simply watch the sun go down while reclining under a shack.
Also read: Postcards From Goa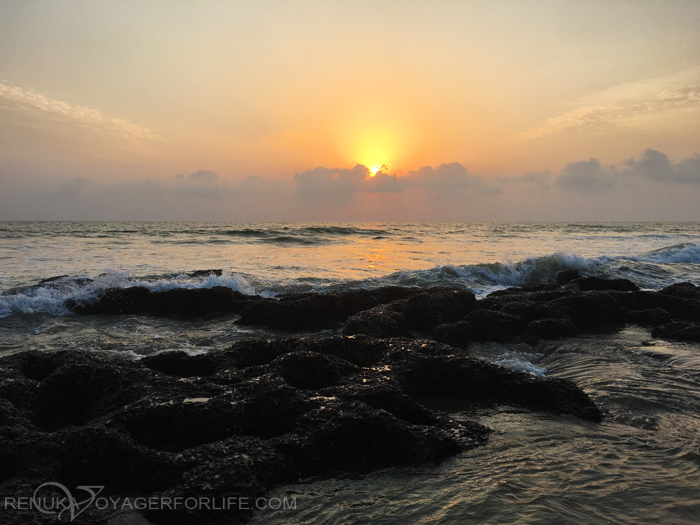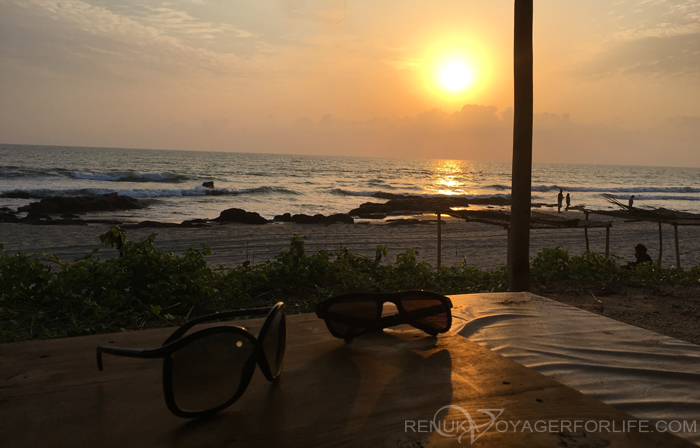 Even the super touristy North Goa is inviting during summers.
As the usual notion goes, one should give North Goa a total skip during Dec-Jan. However, it's an excellent chance to revel in the noise and parties of North Goa when tourists are not pouring. You have more options on how you want to enjoy Goa – dance and party, or indulge in slow conversations with your fellow travellers.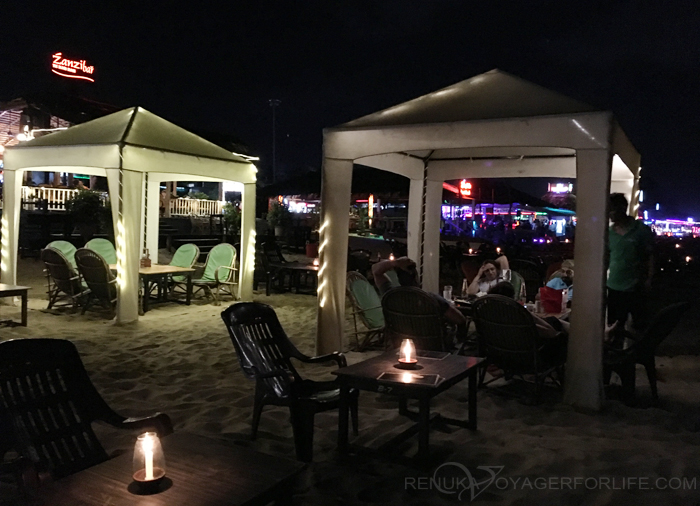 You've the whole Goa to yourself. There's less crowd everywhere.
Since there are fewer crowds everywhere in the hot months of Goa, you have more options in terms of restaurants, hotels, shopping and other places of interest. You can do things at your own pace. You don't need to rush. You don't have to wait for tables at restaurants. You can get rooms in good hotels without advance booking.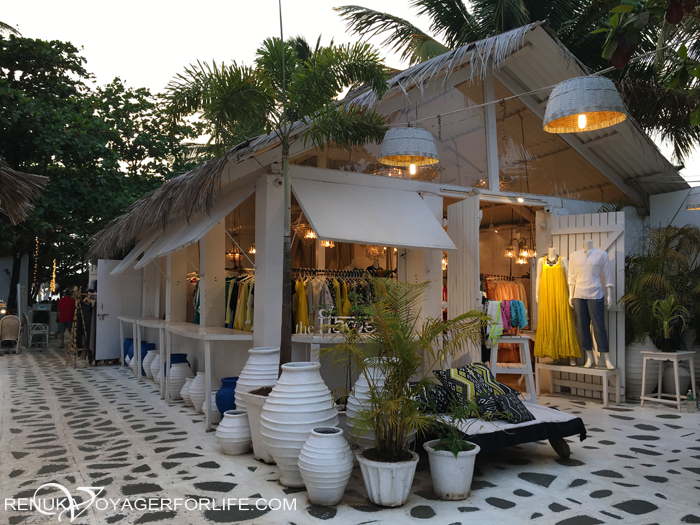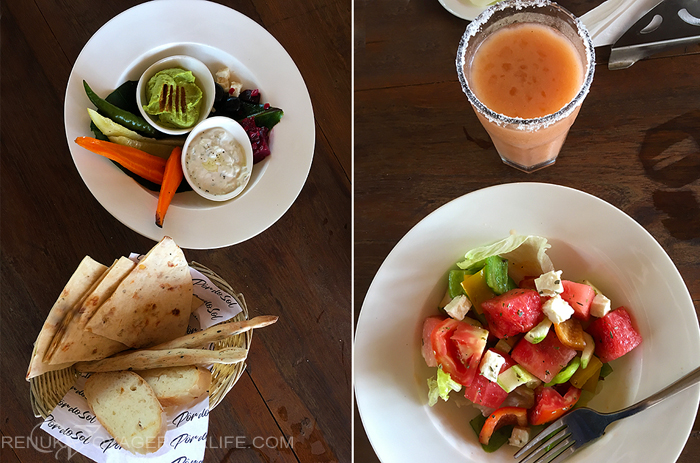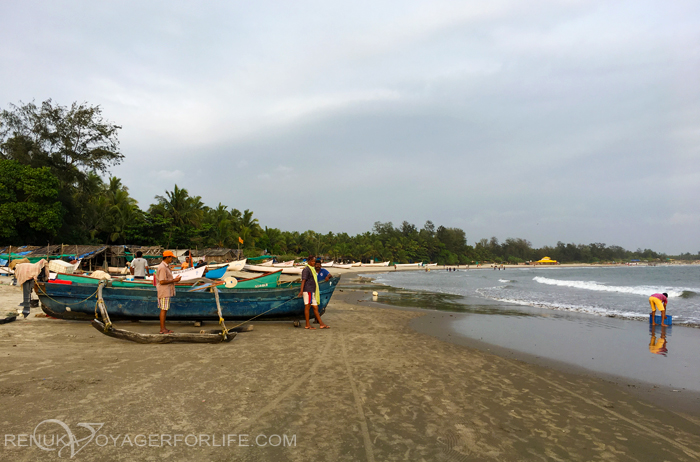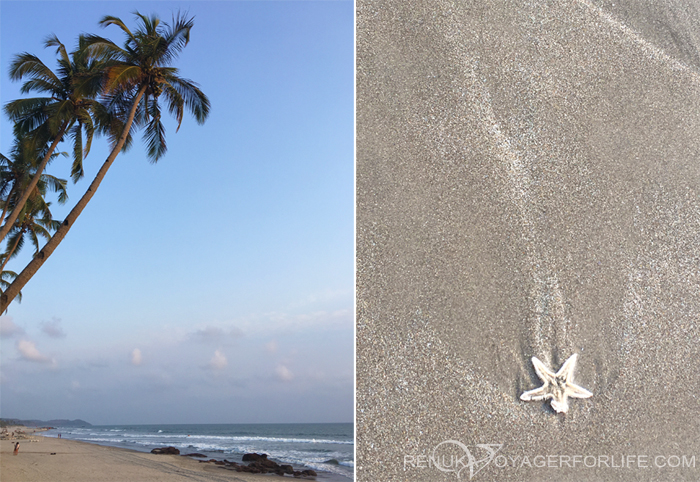 You can also discover some yummy street food in Goa.
The best food that we had in Goa was at the street-side restaurant called Mehman Nawaaz in Morjim. It was one of our spontaneous culinary finds in Goa, which we relished a lot. I guess when you have no agenda for your trip, that's when you unravel the unsung gems of a place.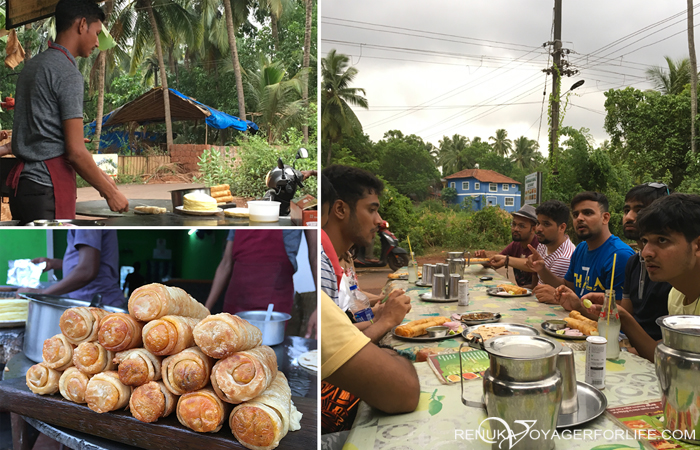 Wind up your Goa vacation with a relaxing spa and massage (at discounted rates).
I don't think you should miss the chance of indulging in a good massage in Goa. My friend and I enjoyed a relaxing afternoon of spa and massages at Leela Cottages. There were barely any tourists in the entire property, which got us our spa booked pronto, and we paid almost half the rates.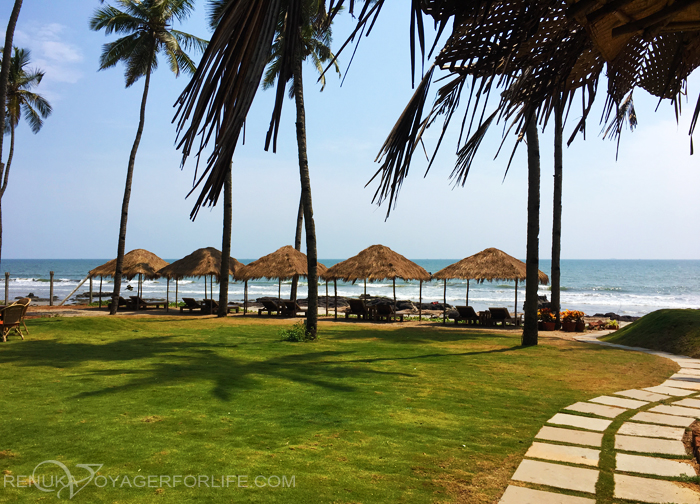 Would you visit Goa in the summer?
Enjoyed this post? Subscribe to receive 'new posts' right in your inbox!
---
---