The Abrupt End Of My Ladakh Trip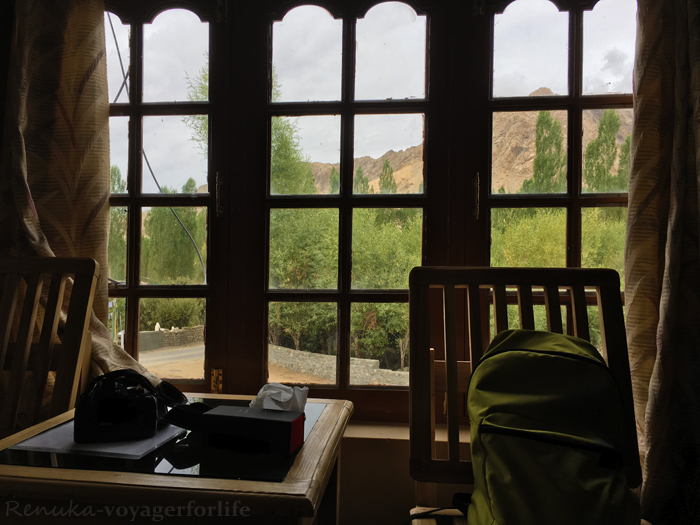 Ladakh still remains elusive for me. I have been chasing Ladakh for the last two years. I feel I have developed a kind of love-hate relationship with the most reclusive mountains in the world. Although I'm intrigued by the divine beauty of Ladakh, I also have a kind of resentment for not being able to explore Ladakh till date, after so many attempts.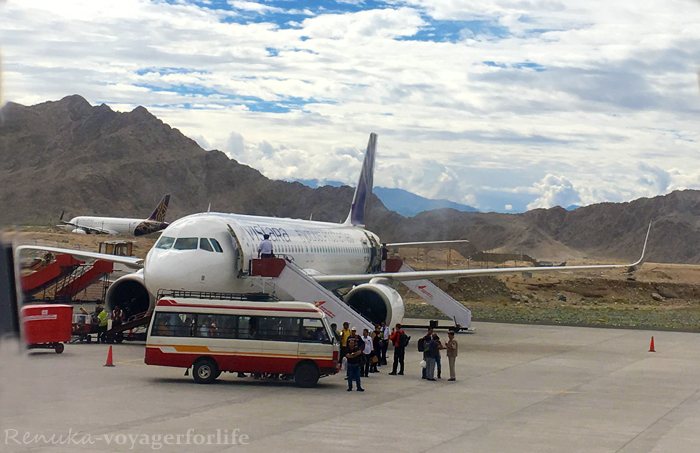 My original plan was to visit Ladakh along with Kashmir in the summer of 2015. I wanted to do that Srinagar-Kargil-Leh road trip. But, that didn't work out for me, so I did just Kashmir. Later, I tried going to Ladakh again in October, 2015. I had booked my tickets, too. But, I had to cancel that trip as well, due to personal reasons.
Well…I CAN'T BELIEVE I could savour only the first flush of astonishment while landing in Leh. My dream of exploring Ladakh still remains a dream.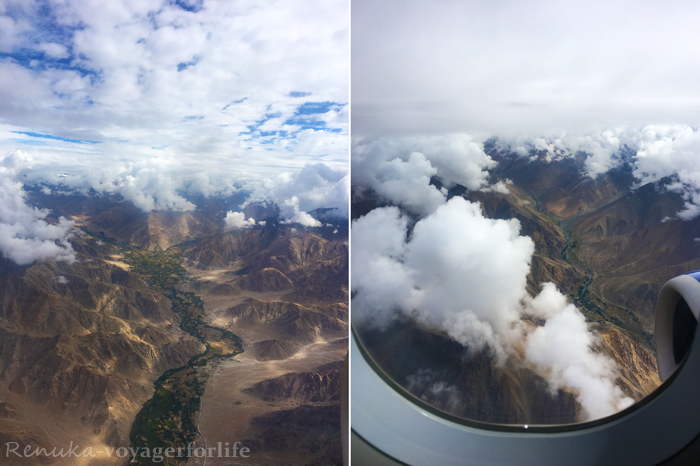 It was supposed to be a 15 day solo trip – perhaps an ideal way to explore Ladakh. It was long-due and much-awaited. I wanted to challenge myself as a photographer, and as a traveller. I wanted to experience Ladakh quintessentially.
BUT, Ladakh still remains a dream for me.
My journey in Ladakh could last for only two days…
I had to cease my trip in Leh due to illness and return home. Of course, I didn't give up so easily. I still wanted to continue the trip despite my bad health. But, I guess you can't control things beyond a point. I was in such a bad shape that I didn't think it was wise to go beyond Leh with an unfit body.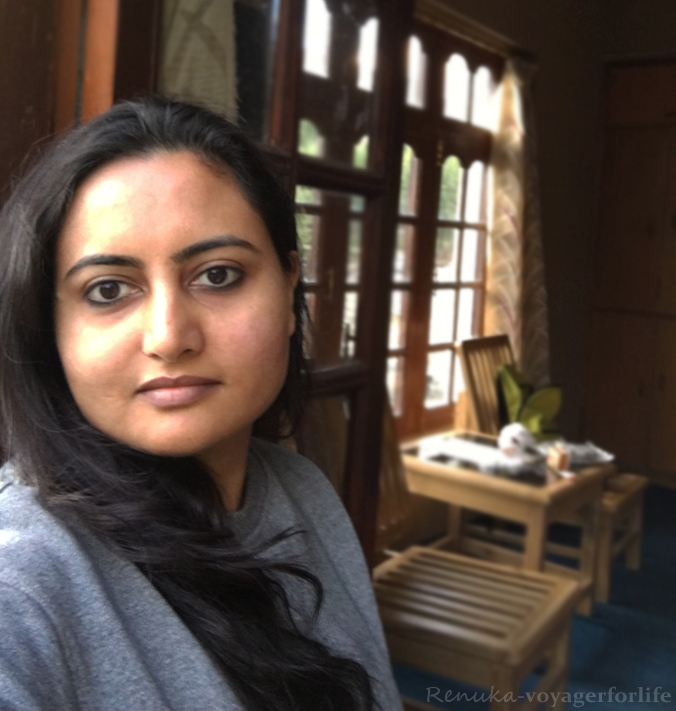 Yes, I'm deeply disappointed for not been able to do Ladakh even the third time. I know that I can plan another trip anytime in the future, but I'm still deeply saddened for now.
So, what's my state of mind right now beyond the obvious disappointment?
As a traveller, I have learnt a few things with this experience. I really want to hold that quote close to my heart that says, "I wish I had never gone travelling… said no one ever." So yes, there are no regrets when you look at a situation from a traveller's perspective. Each travel experience, whether good or bad, has something to teach.
Travel is unpredictable.
My two-day sojourn in Leh reconfirmed my belief that travel is unpredictable. There's nothing that you can really rely on. No matter how good your research and planning are, you can't predict 'unpredictability'. So, the good idea is to take the unpredictability in your stride and enjoy it.
Adventures can wait. Health comes first.
We all know that Ladakh is a demanding destination. It's a place where you need time to acclimatize your body according to the high altitude. Falling sick in Ladakh is not unusual. I also fell sick and couldn't continue with my journey. There are two things one can do to avoid falling sick in Ladakh – one, travel by road to acclimatize slowly with the high altitude; two, take necessary medication before your trip starts. 
Even a 'short and strange' stay in a new place is an experience.
Perhaps this 'illness' trip in Leh is going to remain one of my most remarkable travel memories. I stayed at Lassu Residency. It's a lovely home stay near Shanti Stupa. I chose this place because I wanted to stay in the midst of nature and not in the chaos of the main market. And, I can safely say that Lassu Residency was a perfect choice for a peaceful stay in Leh. I enjoyed looking out the window – the enchanting brown mountains, snow-capped peaks in the far distance, a stream flowing by the home stay and traditionally-dressed locals passing by. It was all so beautiful.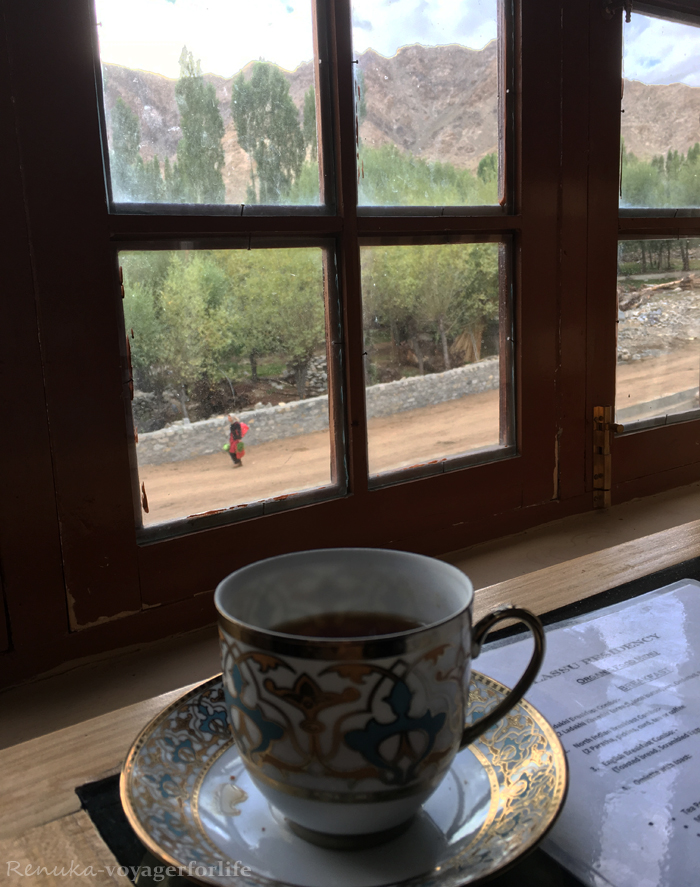 Falling sick can be a great way to connect with the locals.
It may sound funny, but illness can be a great excuse to connect with the locals of a place. I had a similar experience in Yuksom (Sikkim) where I had fallen sick for a couple of days. Fortunately, my condition was not as bad as it was in Leh, and thus, I could recover fast and continue with my journey. I am reminiscing about my Yuksom trip because even there I got a chance to have a closer brush with the hospitality of the locals.
My hosts at Lassu Residency took good care of me while I was sick in Leh. I really appreciate their gesture of feeding me with comforting food so that I could recover soon. I'm also grateful to them for escorting me to the airport when I decided to return home.
Travel is definitely beyond the usual notion.
The abrupt end of my Ladakh trip taught me that travel is about so much more than you can ever perceive. Travel is also about failures. It's also about your lows. You don't always get things to brag about. You don't always have stunning photos to share.
Yes, it's going to hurt me that I could not go beyond Leh due to my illness, but I know for sure that Ladakh has some exclusive experiences in store for me whenever I make a revisit.
Ah! What should I say? Looking forward to many Ladakhs…
HAVE YOU ever had to chase a destination till you really got there to enjoy it?   
If you enjoyed this post, you can –
Subscribe to receive 'new post' updates through Email.
---
---