Solo Female Travel In Kerala – Is It Safe?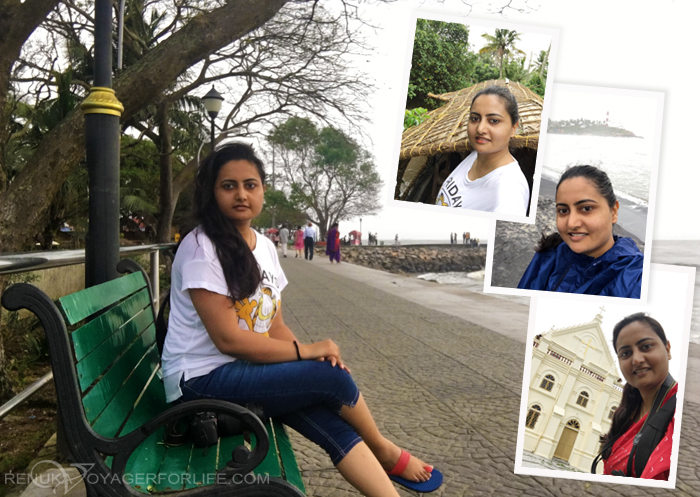 I enjoyed travelling alone in Kerala. There were moments when I felt a little jittery, and I had to be on my guard, but Kerala is pretty much safe for women travellers. I believe that a girl or a woman can be safe in any place as long as she knows how to take care of herself. There are certain things you can do to ensure your own safety as a solo female traveller no matter where you are!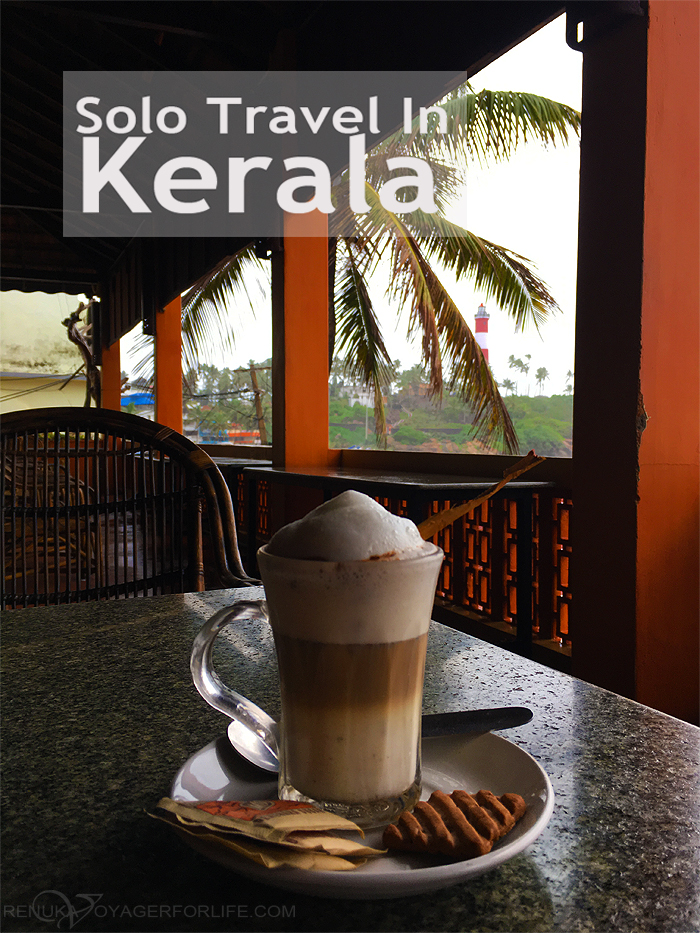 So where did I travel in Kerala?
I spent 8 days in Kerala, and I travelled to Kochi, Trivandrum, Kovalam and a village called Venganoor. I'd say travelling through Kerala was like a breeze. I really didn't face any challenge as such. As I mentioned earlier, you have to ensure your safety by making appropriate choices in terms of transport, accommodation and your itinerary.
Also read: Travelling Alone In Arunachal Pradesh
Arriving late in the evening
I have to admit that unlike my other solo travels in the past, I travelled quite a bit in the late evening in Kerala. I usually choose not to arrive at a destination late in the night. Also, I make it a point not to roam around alone after it's dark. However, my travel plans for Kerala were such that I had to travel to my hotel from Cochin airport after 8 o'clock in the night, and then even in Trivandrum, I reached my hotel at 9 o'clock in the night, as my train was delayed.
I'd say if you happen to be in such a scenario, whether it's Kerala or any other destination, the best thing to do is to keep your family back home in the loop about your whereabouts. Like in my case, I shared my location, cab and driver details with my husband. Not just that, but you should also keep the hotel manager informed about your trip.
Kerala is a lovely destination for solo female travellers. However, being safe is your own responsibility.
Also read: Solo Travel In Kashmir
Make use of public transport – the buses
Although Kerala has the facility of Ola and Uber, the option of travelling on local buses is always better and cheaper. It's good to use autos and cabs for short distances, but for longer trips, opt for buses. For instance, I travelled on a Govt. bus from Fort Kochi to the airport, which is a distance of almost 40 km. The ride cost me only INR 44 and I felt safe and comfy throughout the journey.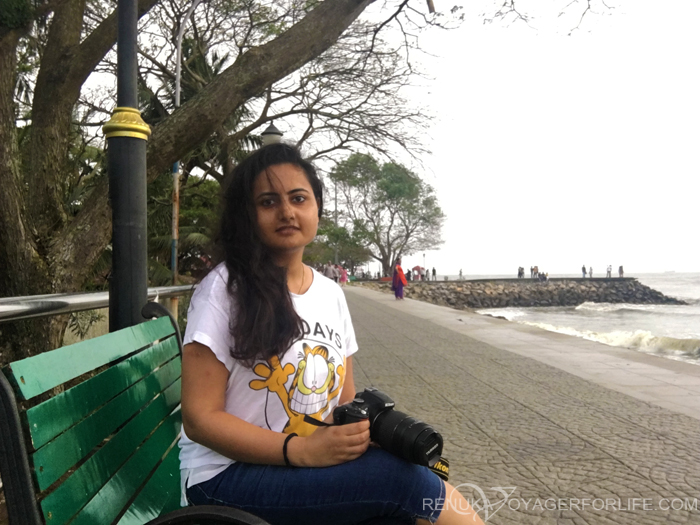 Choose pre-paid taxi at the airport/train station
To take a taxi or auto to reach a hotel, it's always better to go for the pre-paid option. The thumb rule that I follow is that I always call up the hotel staff and inquire about the best transport option to reach the hotel.
It's safe to travel with the autowalas known by your home stay/resort    
At the resort where I stayed in Venganoor, they had their known Tuk-Tuk guys who would come whenever any of the guests needed to go out for sightseeing. I think that's the wisest thing to do if your resort is situated in a deserted place.
Also read: Solo Travel in Gujarat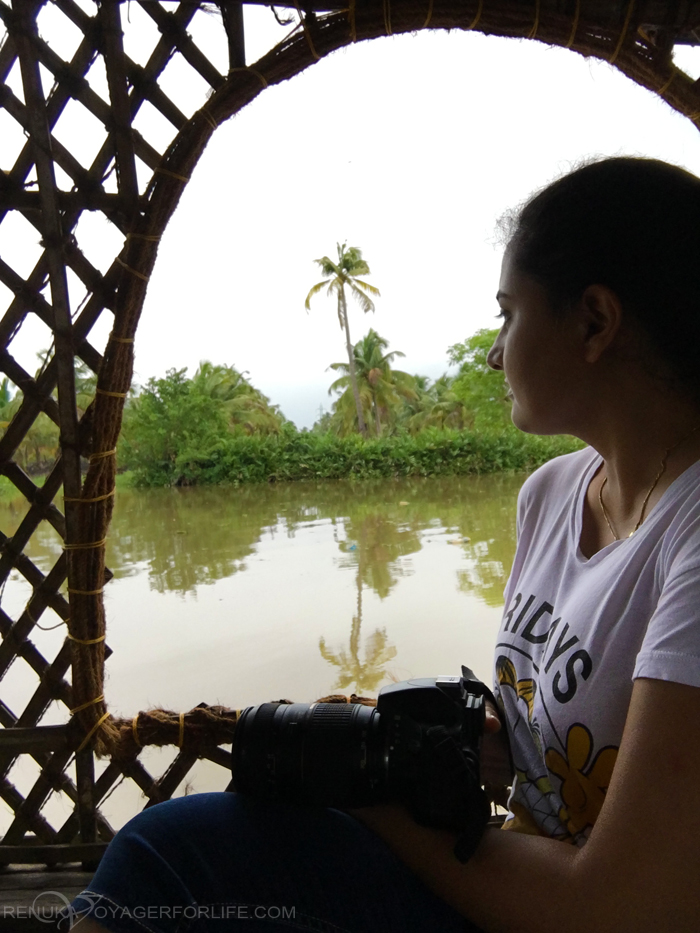 Should you roam alone in the night in Kerala?
I think it's better not to roam around alone in the night anywhere. However, there are two sides to this idea – you can easily be out in the night alone in a city like Mumbai, because it's buzzing till late into the night. As far as Kerala is concerned, it gets a bit quiet after 7 in the evening. So, the idea is to follow the trend of the locals. If you don't see many locals, especially women hanging out at night, you should do the same. Even people in Fort Kochi wind up their day quite early, which makes the streets a bit deserted by 7:30 pm.
Always stay at good places
I consciously chose my accommodations in Kerala, which had the reputation of being safe for solo travellers. As a solo woman traveller, I always choose to stay at well-recognised homestays, which I usually pick from Airbnb or Booking.com.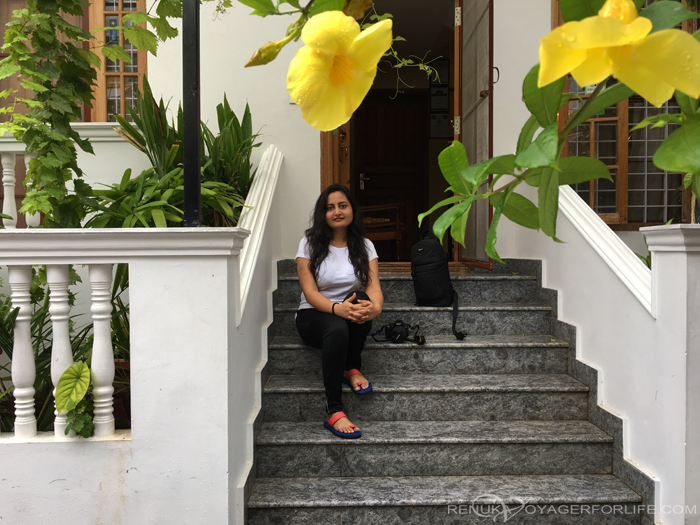 Take help from the locals
It's always good to take travelling advice and help from the locals of a place, because they know the place better. For instance, I was out having dinner at a restaurant in Fort Kochi around 7:30, and by the time I finished my dinner, it was 8 pm. I made it a point to inform the restaurant staff about going back to my homestay. One of the staff, very diligently, stood with me outside the restaurant to make sure that I got an auto.
Also read: Why I Like Travelling Solo
Have you travelled solo in Kerala? Did you face any kind of challenges? How were your experiences like?
Enjoyed this post? Subscribe to receive 'new posts' right in your inbox!
---
---