When I Needed A Writing Break, I Found This Place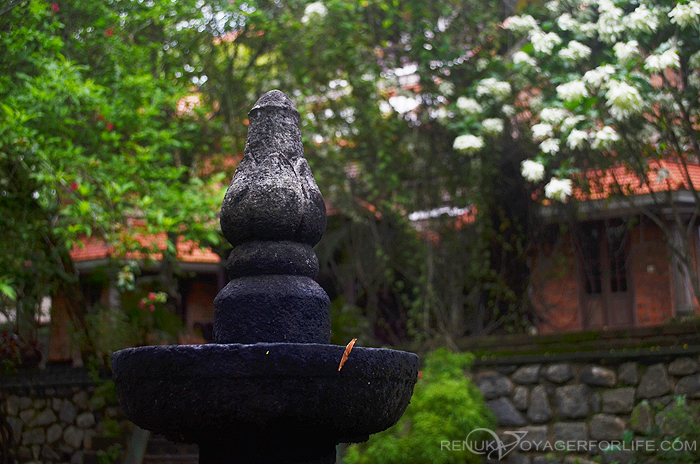 The place is called Amrutham Ayurvedic Village Resort in Venganoor, Kerala. It's an abode of peace, lushness and rejuvenation. I was looking for a place where I could rekindle my love for writing. Yes of course, I do write my blog posts and other travel articles, but my first love has been fiction writing. I had written a novella 8 years ago, which still remains unpublished. So, I wanted to stay at a place where I could go back to my kind of writing.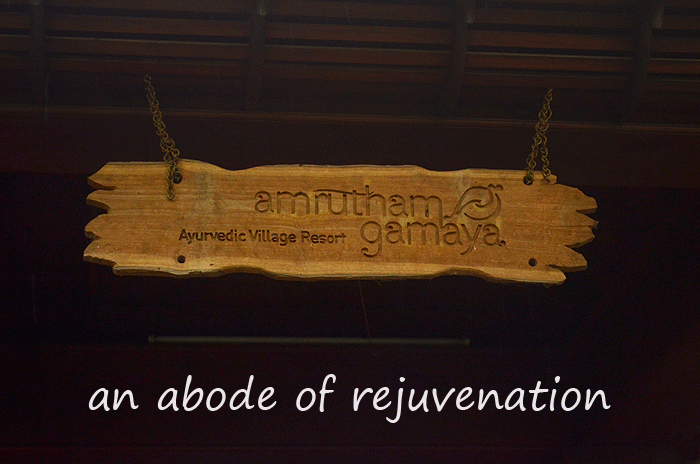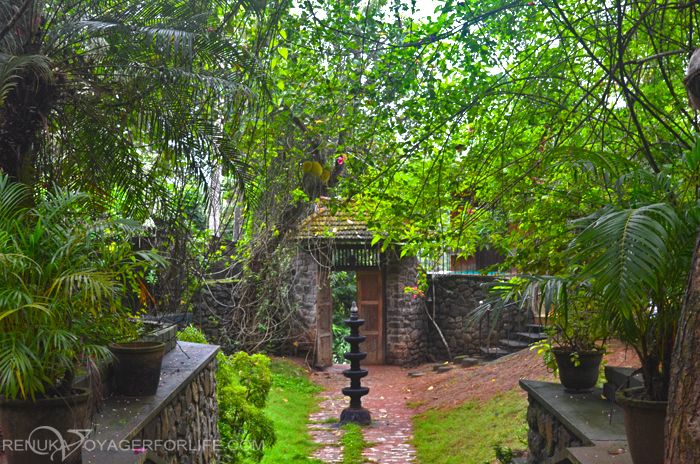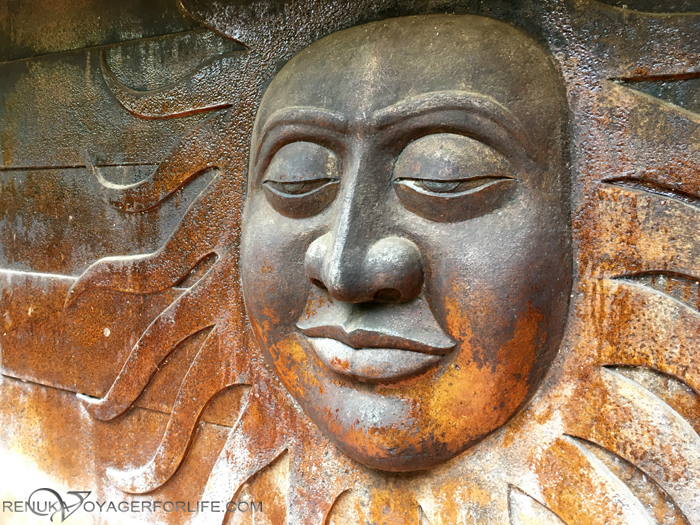 Also read: 16 Reasons I Want To Go Back To Fort Kochi
Amrutham Ayurvedic Village Resort was a totally new experience for me. I'd say it was kind of my first brush with Yoga. Initially, I wasn't sure how much Yoga I'm going to do, but surprisingly, I ended up doing quite a bit. I enjoyed my conversations with my Yoga Teacher, Anup. He made me do a few beginner level asanas, which I felt, I could do with much ease because of his guidance and motivation.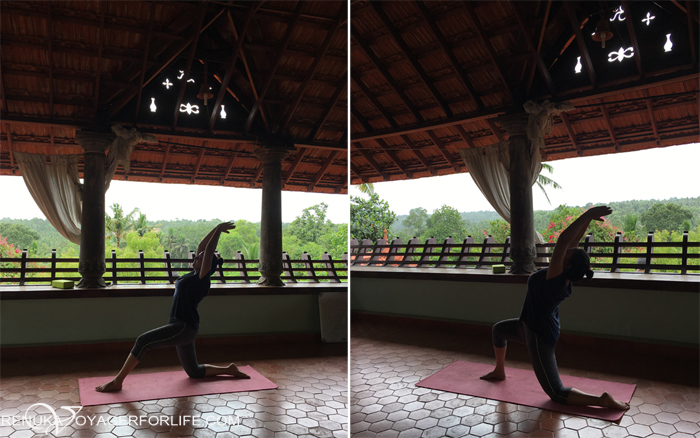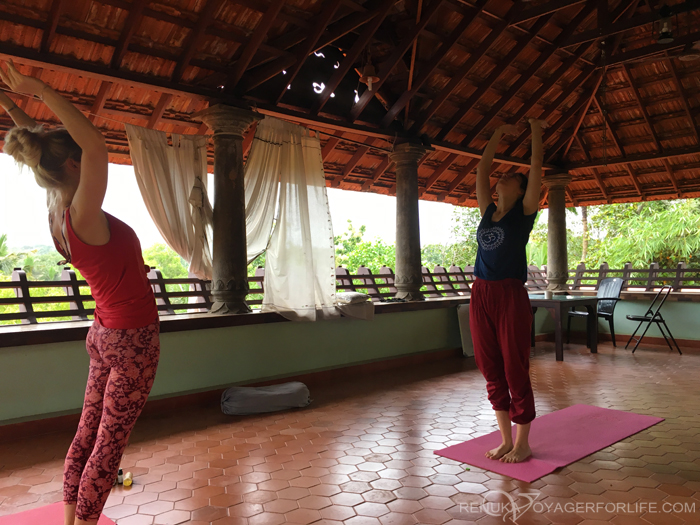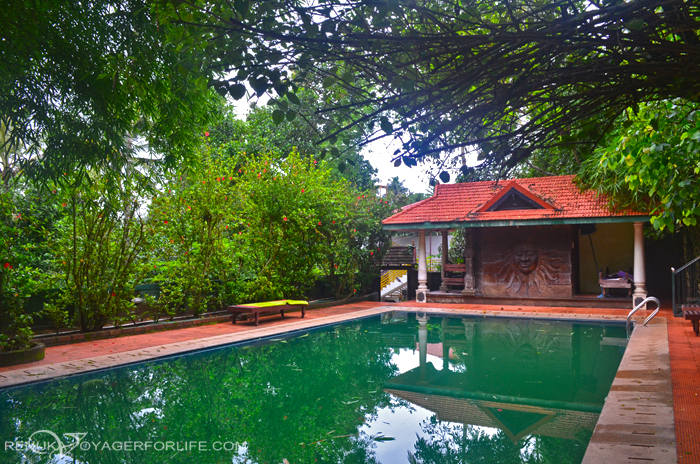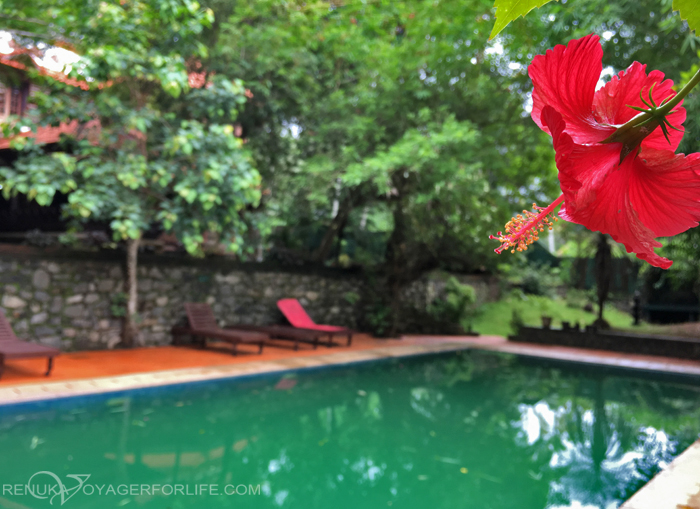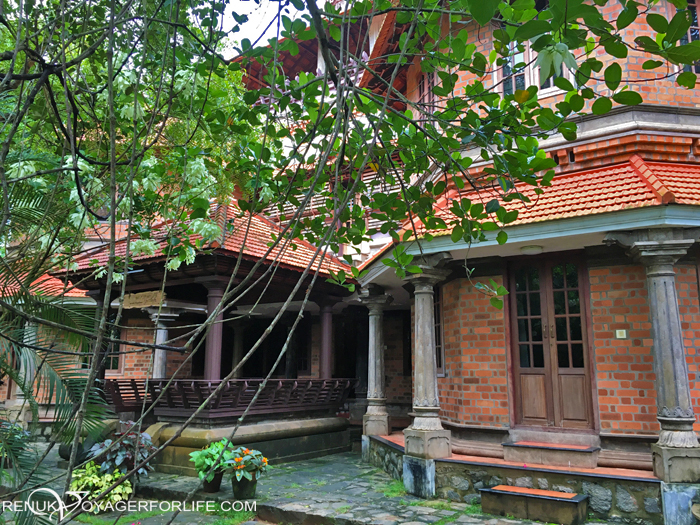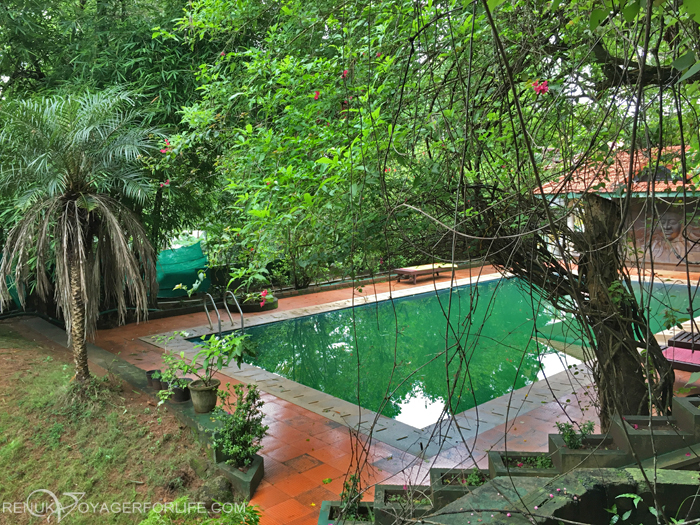 Sojourning at Amrutham was a kind of pep talk that made me think about my lifestyle – my sleep, my food, my mind and my body. It's definitely a place to take a cue to healthy living. It's such a comforting place that everything flows so naturally. I enjoyed getting up at 6:30 in the morning at Amrutham, while I find it so hard to get out of bed before 8 in my routine life.
We all need to rejuvenate ourselves once in a while, and I think a solo rejuvenation is even better.
Also read: Solo Female Travel In Kerala – Is It Safe?
So, my day at Amrutham used to begin with a cup of delicious ginger tea followed by a good breakfast that comprised a bowl of different fruits, and a local dish. My yoga session used to be around 10 o'clock in the morning, and it used to last for over an hour. I enjoyed my Yoga sessions because of the environment. I loved the quietude, the chirping of birds, the fresh air and the smell of the woods. I didn't feel any effort. It was like a breeze.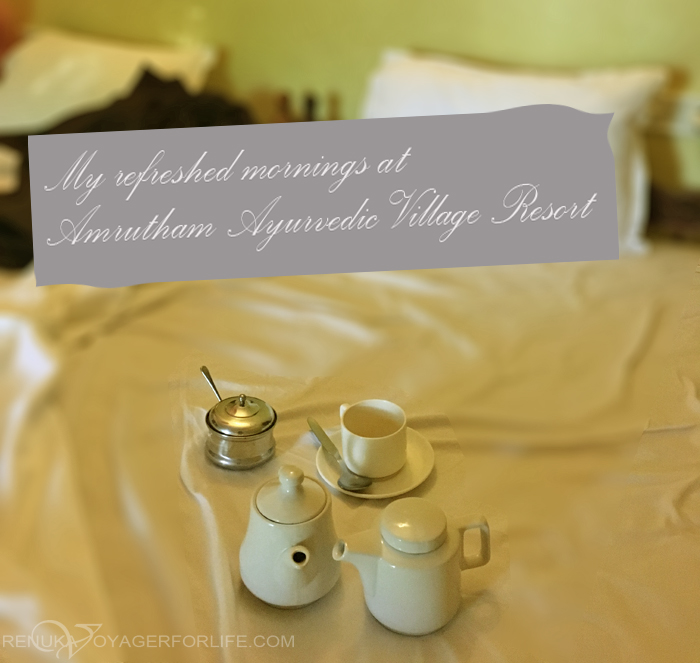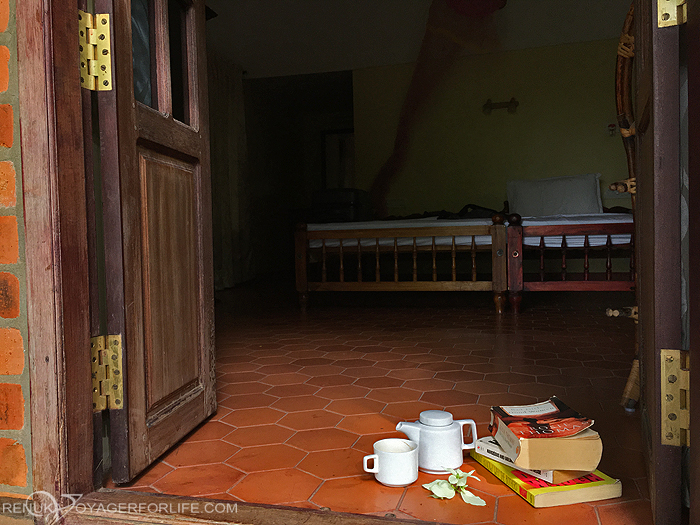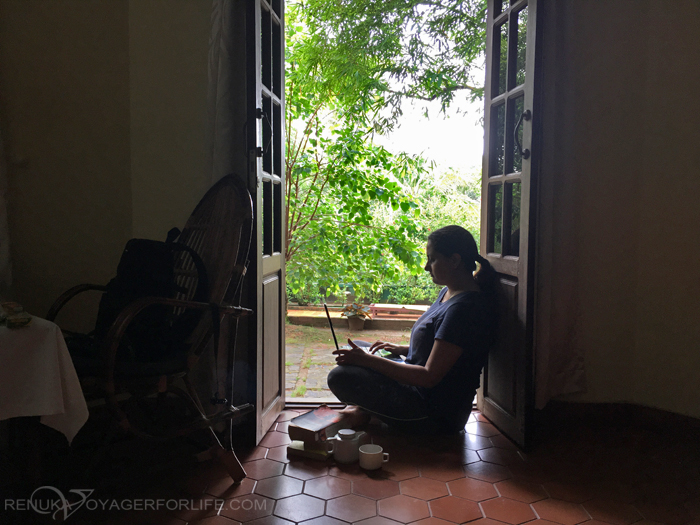 Coming back to my writing, I'd spend time on my novella post-yoga. Immersing my mind in my book after so many years was a little difficult, because I had been totally away from fiction writing and even reading. However, it was definitely a relief to return to fiction. Besides, I had help. There was a small library in the lobby, which I browsed through, and picked up some books to read. So yes, it's a haven for readers, too.
At Amrutham, they serve all the meals on time, in fact, quite early. So at 1:30 in the afternoon, I'd have my lunch. Amrutham made me realise that something so simple like your meal time makes such a big difference in your life. It was so good to have dinner at 7:00 – 7:30 in the evening. I really hope to incorporate that in my life.
And, the food I had at Amrutham was super delicious, I mean most of it. I simply love the South Indian veggie preparations. There's so much of nutrition intact in everything they cook. Their idea is to serve simple, vegan food that goes well with the overall healthy lifestyle. It was so good to have only the healthy stuff on my plate and no junk at all.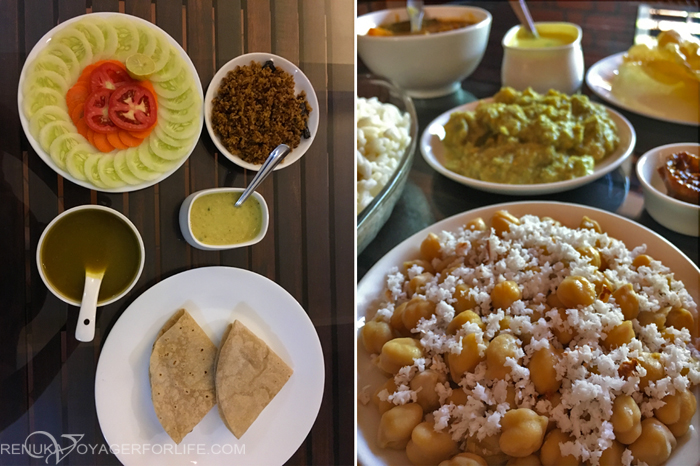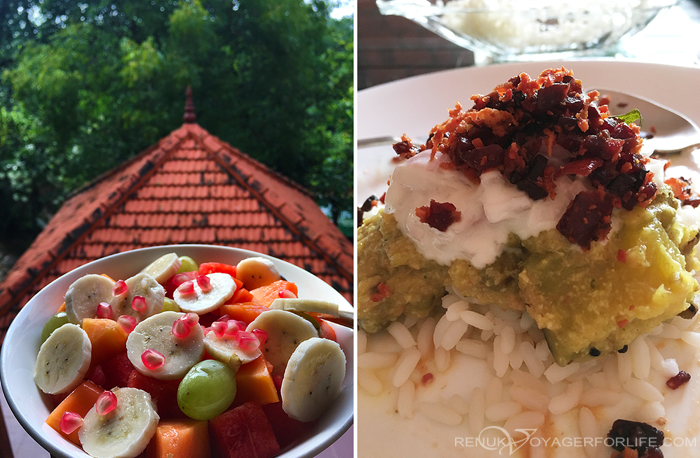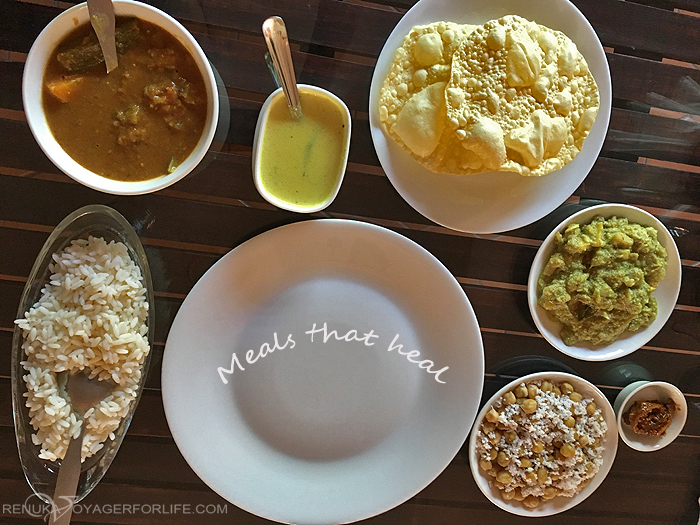 Well, that's not all yet! Amrutham also believes in pampering their guests with Ayurvedic massages. My afternoons used to be blissfully relaxing at the resort. I had experienced quite a lot of spa treatments earlier, but the one at Amrutham was different for sure. There was this sweet village lady who would massage me with strong Ayurvedic oil, which was so soothing. I particularly loved the face massage that she gave me, which made me doze off.
The massages that I was given were traditional and very effective. I really felt rejuvenated.
Also read: 5 Reasons I Loved My Stay At Balkatmane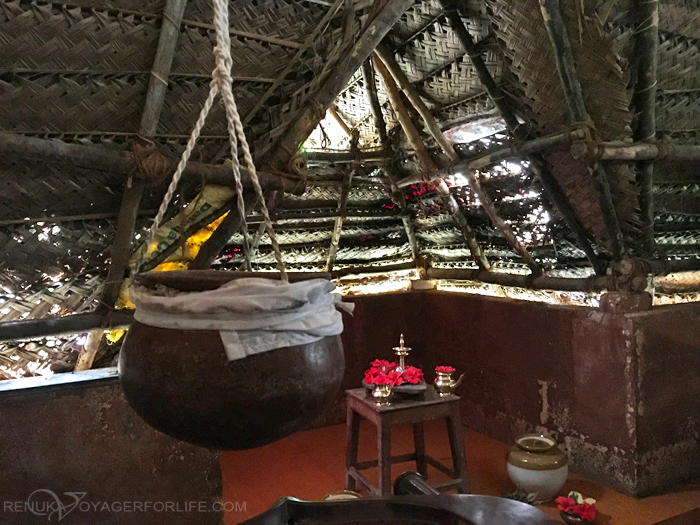 Besides all the good things at Amrutham, I also enjoyed a quick walk around the resort. The village Venganoor is pretty offbeat. If you are staying at Amrutham, you have a chance to explore the surroundings as well.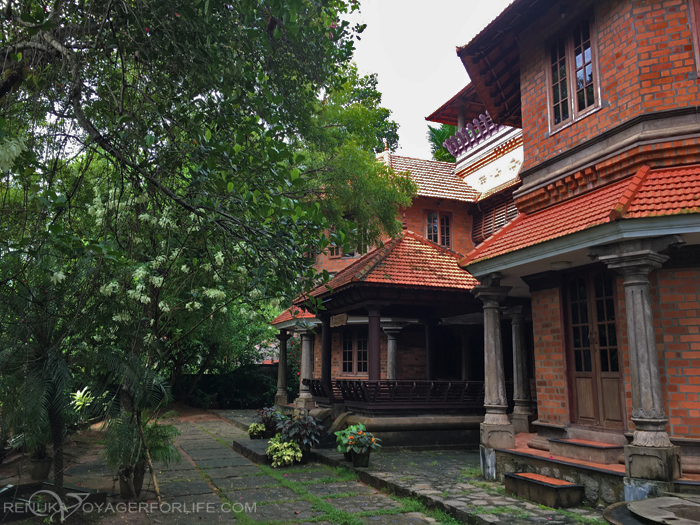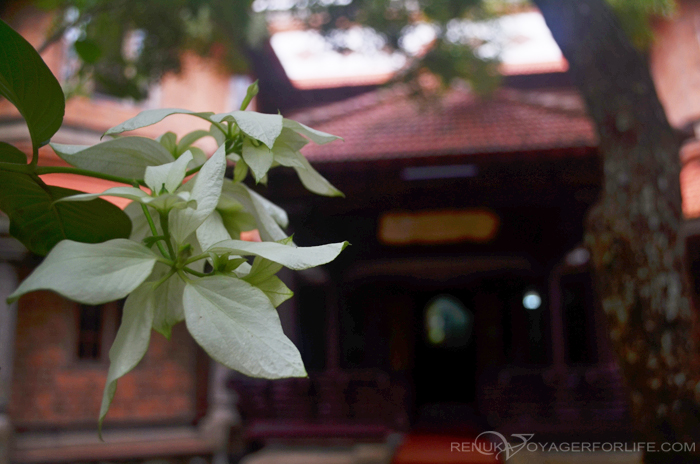 Practical Information: Amrutham Ayurvedic Village Resort is 14 km from Trivandrum Railway Station. The easiest way to get there is by a prepaid taxi/TukTuk from the train station till Kovalam Junction. The resort is just 10 minutes away from the junction.
Note: I was hosted by Amrutham Ayurvedic Village Resort. But, as always, all opinions are my own.
Would you give your travel in Kerala a new perspective by staying in a place like Amrutham?
---
---