8 Alternative Destinations In India For Your 'December' Break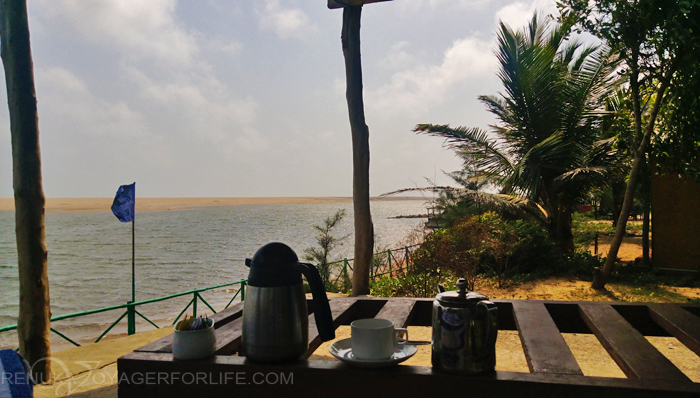 Where should you travel in December? I think it's time to ditch all the popular, sought after destinations in India, and look for some cool alternatives for your annual break. December is a frenzied month. From winding up your work backlog to shopping, festivities to travelling, there's a lot happening in this crazy month. So, if you haven't planned your travel for December yet, let me sprinkle some inspiration.
Also read: 10 Most Photographable Places In India
There are many beautiful places in India that are not too crowded in December. All you need to do is research a little bit more in terms of accommodation. Also, you need to figure out what kind of break you are looking for. If you are someone who likes morning nature hikes, riverside picnics, lazy afternoons and romantic sunsets, this post is for you!
8 Alternative Destinations In India For Your 'December' Break –
Paduvari
If you can't do without beaches, but would like to escape the crowds, Paduvari is your refuge. In fact, the beaches of Coastal Karnataka are absolutely clean and exceptionally scenic. Besides its coastal charms, Paduvari has a peaceful countryside, the exhilarating backwaters, charming fishermen colonies, and some ancient temples to pique your curiosity.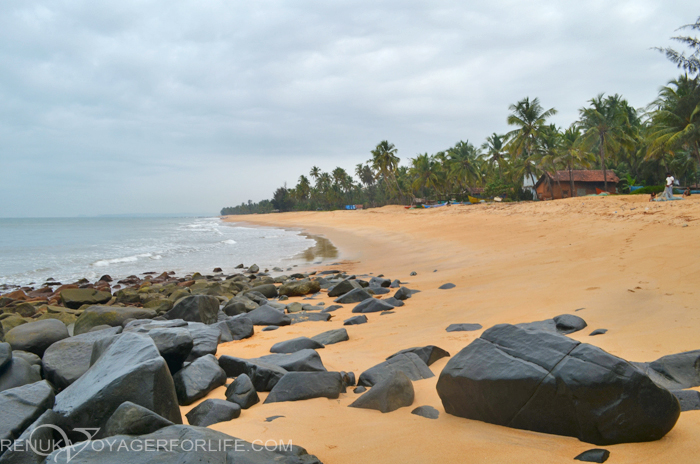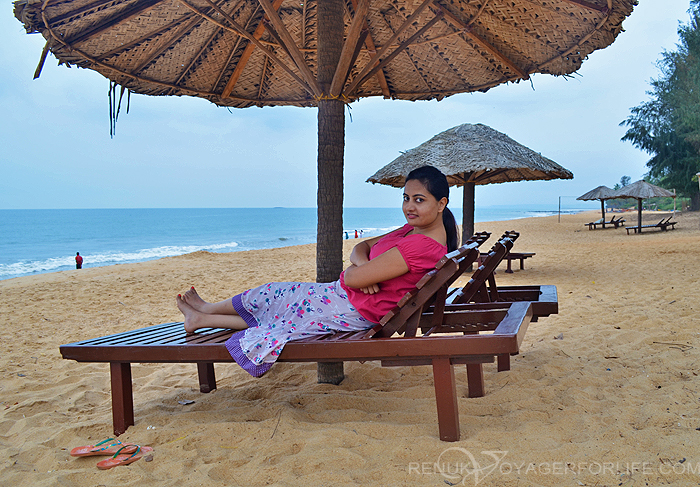 Location: Paduvari is a small town in Byndoor city, Udupi district in Karnataka.
How to reach: Around 3 hours from Mangaluru International Airport.
Accommodation: Sai Vishram Beach Resort – It's a beach-side resort, where I have enjoyed an excellent hospitality, great food, culture and coastal serenity.
Check hotels and prices on Booking.com, the easiest way to book. I make all my accommodation bookings through Booking.com because I usually get the best rates here and I pay later at the property.
Dandeli
Dandeli is quite popular in Karnataka, but it's still not on people's radar in North India, or anywhere else for that matter. It's a destination for adventure seekers – white river rafting, rappelling, Kayaking, Jungle safari, bird watching and nature hikes.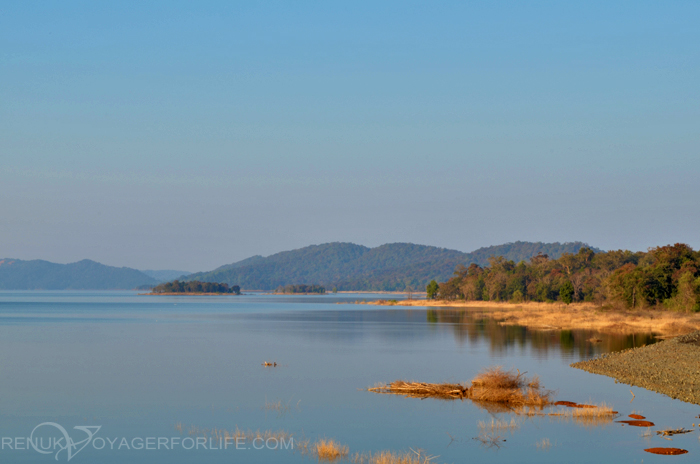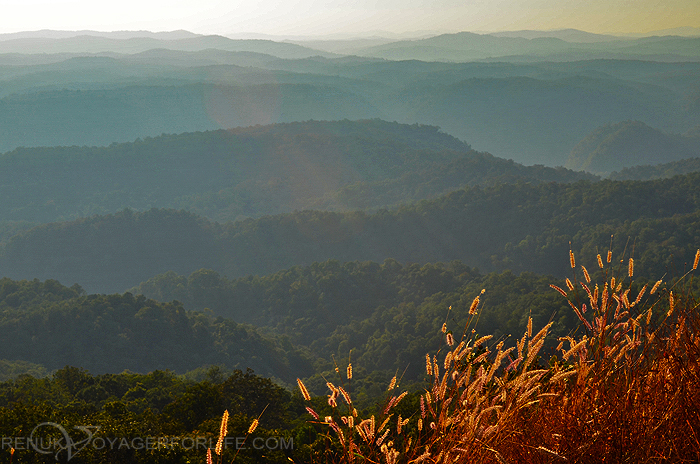 Location: Dandeli is a City in North Karnataka, in the Western Ghats region.
How to reach: Overnight train from Bangalore to Alnavar. It's an hour drive from Alnavar to Dandeli.
Accommodation: Bison River Resort – It's a riverside resort with lots of adventure activities to do. Check prices on Booking.com
Kovalam
Kovalam is a lovely beach town beset with coconut trees. There's also a beautiful Lighthouse, which just adds to the charm of the beach and the surroundings.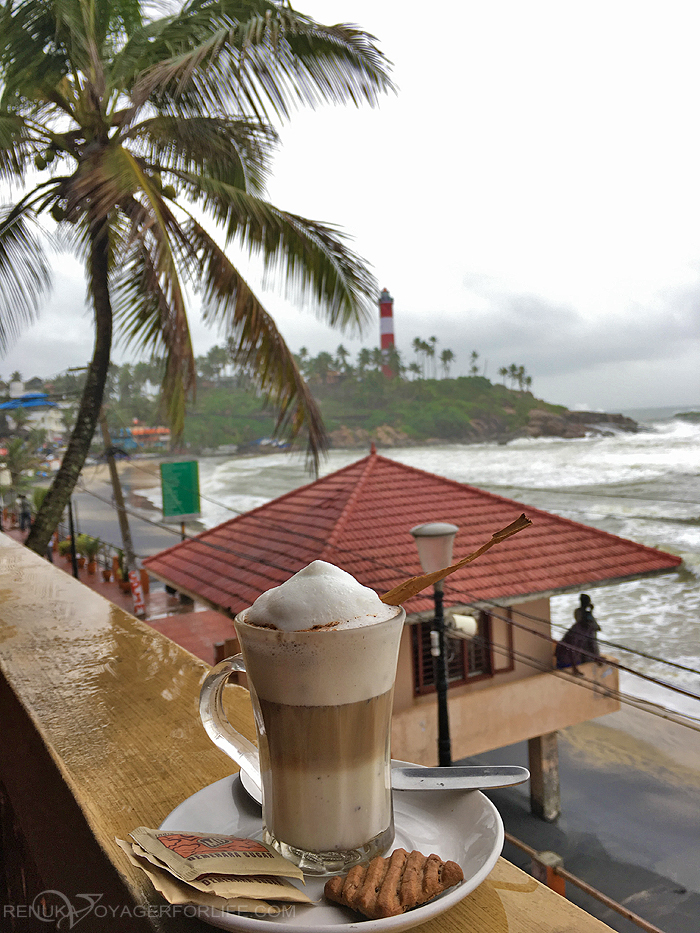 Location: Kovalam is in Thiruvananthapuram district in Kerala.
How to reach: Take an auto/taxi from Trivandrum station for Kovalam Junction.
Also read: Solo Female Travel In Kerala – Is It Safe?
Accommodation: Amrutham Ayurvedic Village Resort – I enjoyed staying in the midst of nature, relaxing spa treatments, practising yoga and having delicious meals. Check prices on Booking.com
Konark
Konark is both a coastal and a heritage town. You can have your fill of 'beach' time as well as marvel at some historic wonders, such as Konark Sun Temple and Ramachandi temple.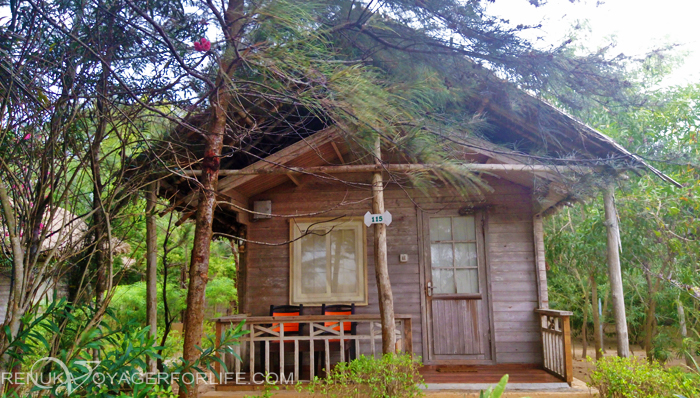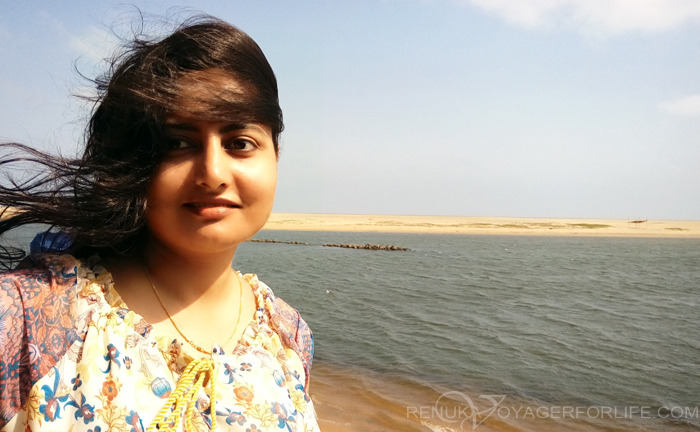 Location: Konark is a town in the Puri district in Odisha.
How to reach: Konark is 61.6 km from Biju Patnaik International Airport.
Also read: My Favorite Experiences In Odisha
Accommodation: Lotus Eco Resort Konark – a beautiful beachside resort. I have enjoyed a breezy, 'do-nothing' stay here. Check prices on Booking.com
Mandvi
Mandvi can be your offbeat 'beach' escape. The unique thing about vacationing in Mandvi would be savouring the coastal vibes along with culture and history of the place. Visiting Vijaya Vilas Palace is an absolute romantic and a regal experience. Movies like Lagaan and Hum Dil De Chuke Sanam were shot at the palace.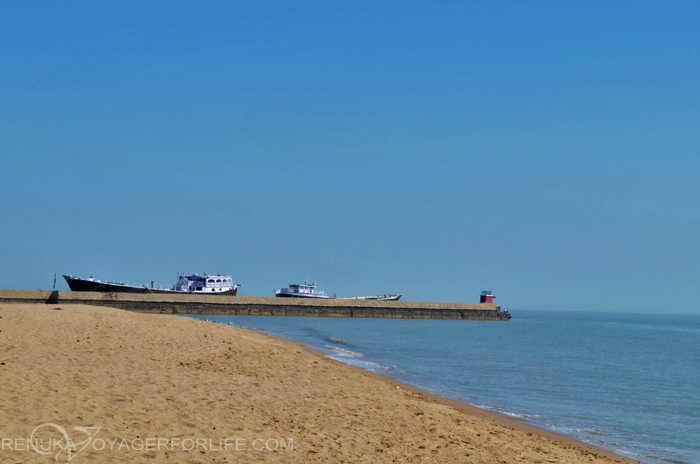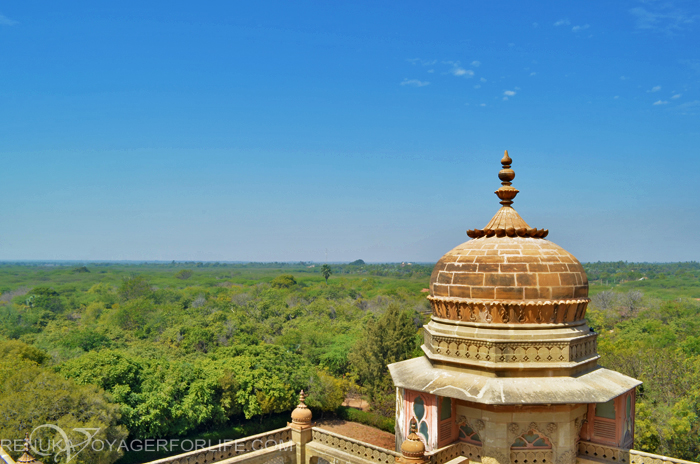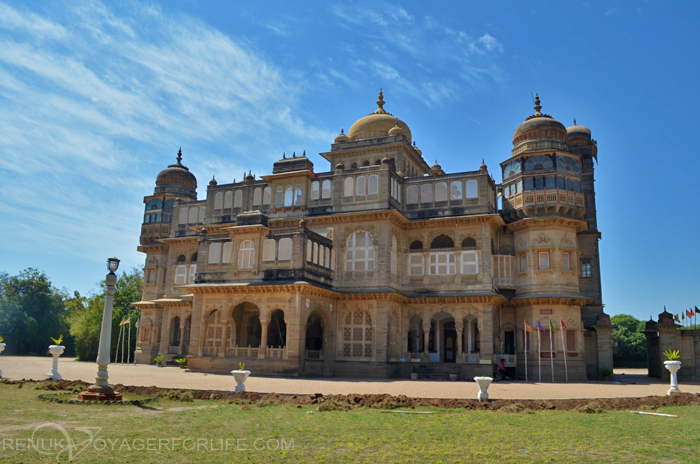 Location: Mandvi is a town in the Kutch district in Gujarat.
How to reach: Mandvi is 62 km from the Bhuj Airport.
Also read: Kutch Travel Guide – Top 5 Experiences
Accommodation: Serena Beach Resort – perhaps the best place in Mandvi to stay near the beach. Check prices on Booking.com
Hampi
Although Hampi is loved by foreign tourists, it's still a hidden gem for Indians. It's one of my favourite destinations in India. It's a UNESCO recognised heritage village, which has several 800-900 year old temple complexes. But, that's just one part of it. Hampi is a place of absolutely insane sunsets!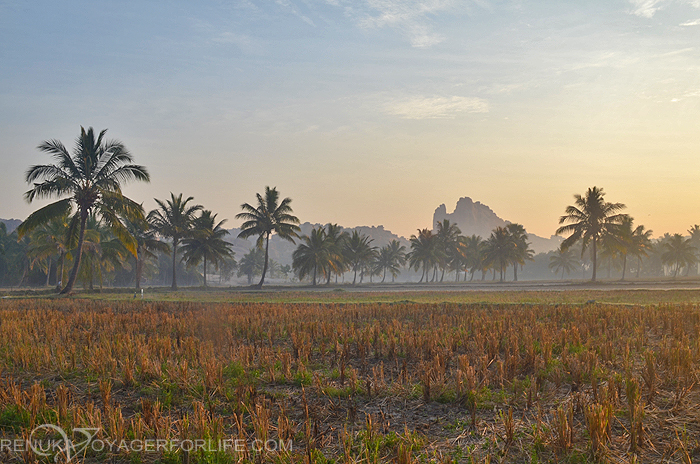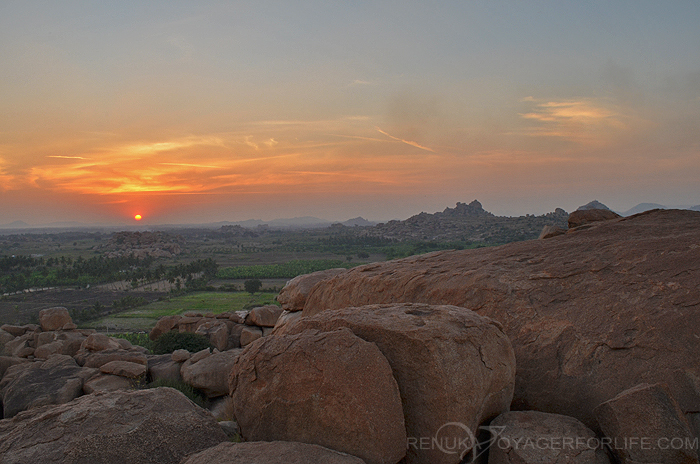 Also read: Top 9 Things To Do In Hampi
Location: Hampi is an ancient village in east-central Karnataka.
How to reach: An overnight train journey from Bangalore. Hampi is 13 km from Hospet Railway Station.
Accommodation: Shanthi Guest House – a peaceful riverside stay. There's an array of lovely guest houses across the Tungabhadra River. Check prices on Booking.com
The Nilgiris
The Nilgiris is for nature lovers, tea drinkers and dreamers. If you are someone who likes to just sit and gaze the mountains, the Nilgiris is for you.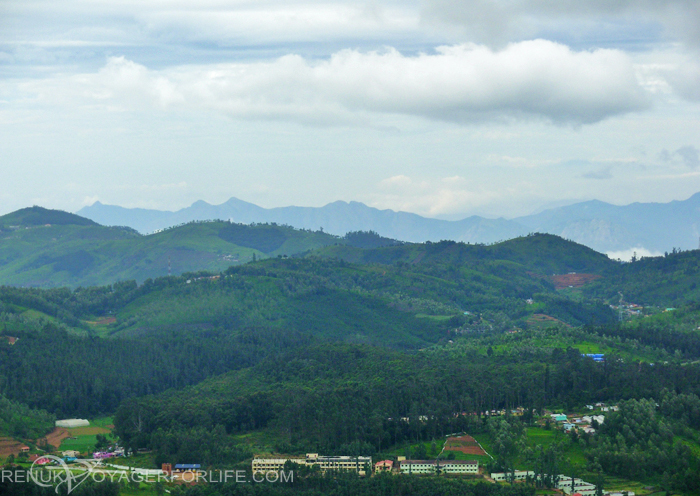 Location: The Nilgiris District is in the southern Indian state of Tamil Nadu.
How to reach: The nearest airport to the Nilgiris is in Coimbatore, around 105 km from Ooty.
Accommodation: Kurumba Village Resort – a nature-driven resort in the Nilgiris. Check prices on Booking.com
Kurseong
Kurseong is a modest town bejewelled with vintage era buildings and lots of lushness. The good idea would be to sojourn in a traditional tea estate and taste the authentic Darjeeling tea.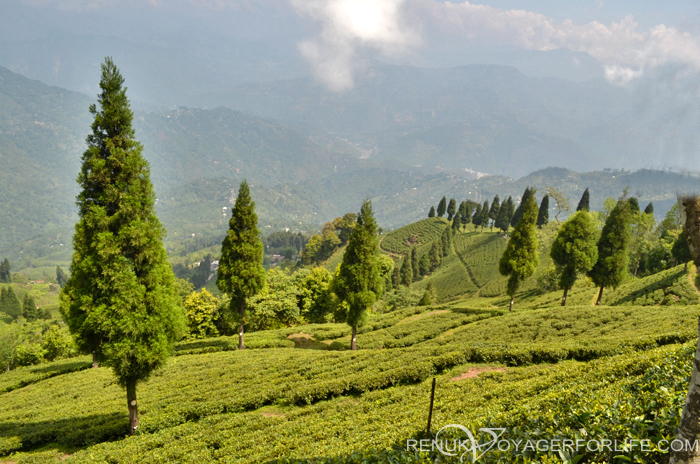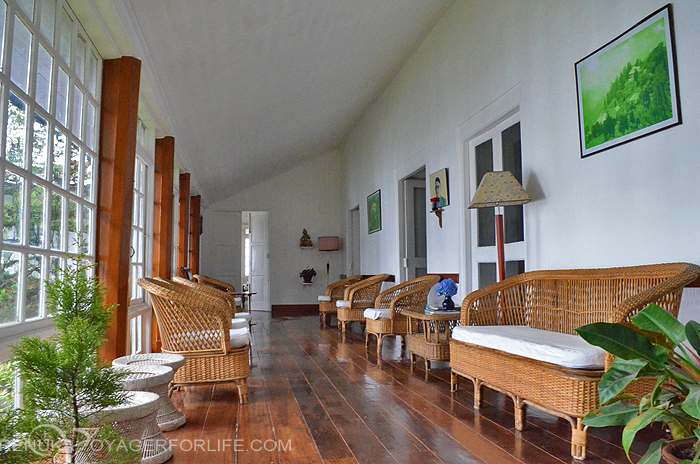 Location: Kurseong is a hill station in the Darjeeling district of West Bengal.
How to reach: The closest airport from Kurseong is Bagdogra Airport, which is 41km.
Accommodation: Goomtee Tea Estate – it's your exclusive chance to stay at a tea planter's bungalow. Check prices on Booking.com
Note: There are many more beautiful destinations in India ideal for your winter break. I have mentioned the ones I have been to.
Do you know of any offbeat destinations in India? Please add in the comments!
Enjoyed this post? Subscribe to receive 'new posts' straight in your inbox!
---
---