The Food Stories Of Raipur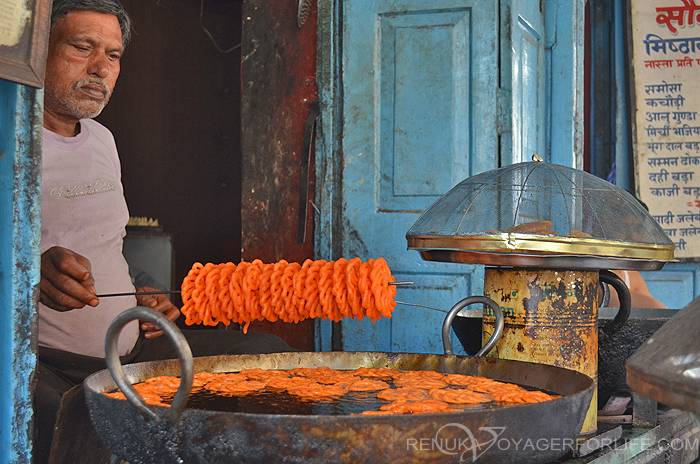 Raipur is one of the exciting culinary destinations of India. Yes, it is unsung, because nobody cared to explore it. Raipur may appear ordinary in the first instance, but as you begin to explore it bit by bit, you will realise it's not so ordinary. Perhaps the real bait to visit Raipur is the food it dishes out.
Also read: Top Things To Do In Raipur
There's a certain distinctiveness about the culinary of Raipur – it's quirky, innovative and full of passion. I believe Raipur can easily be one of the celebrated food cities of India. Besides the traditional Chhattisgarhi dishes, there's a lot of variety when it comes to street food of Raipur. Although most of the dishes are popular all across the country, such as Bhajiya, Samosa, Jalebi, Pani Puri, Chaat, Dhokla and others, Raipur knows the knack of adding its own vigour to each dish.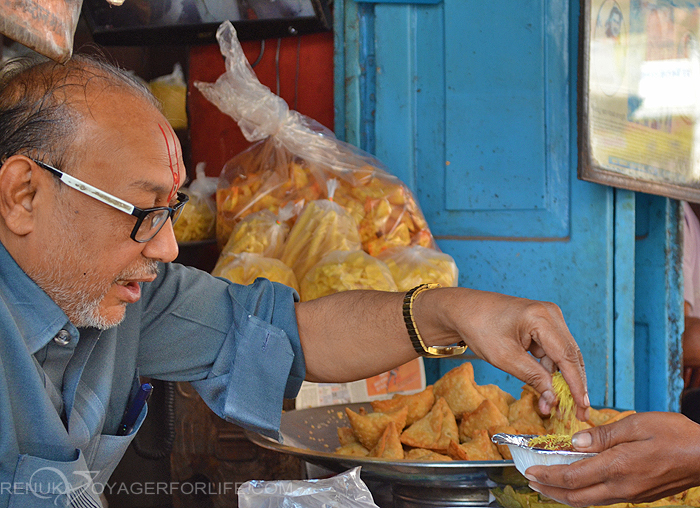 Also read: Savouring Chhattisgarh Slowly
So, where should you gorge on good food in Raipur?
Here's what the locals of Raipur recommend –
The street food at Telibandha Talab aka Marine Drive of Raipur
After you have admired the lake and the vivid street art at Telibandha, go across the road to taste the pungent street delights, such as Momos, Litti Chokha, Aloo Tikki Chaat, and Vada Pav. The stalls opposite the lake bring out the true essence of Raipur – the sizzle, the seasoning and the robust flavours make the gastronomy so unique.
Also read: My Food Trail In Mumbai
Satiate your Indian taste-buds at Manju Mamta Restaurant
Manju Mamta, at MG Marg, is one of the oldest and the most popular restaurants in Raipur. It is a kind of place where every Indian would love to go once in a while for the atmosphere it exudes. It's a place where your craving for spicy flavours gets satiated to the fullest. From Chhole Bhature, Samosa chaat, Dosa to Dahi Puri, they have everything for your Indian taste-buds.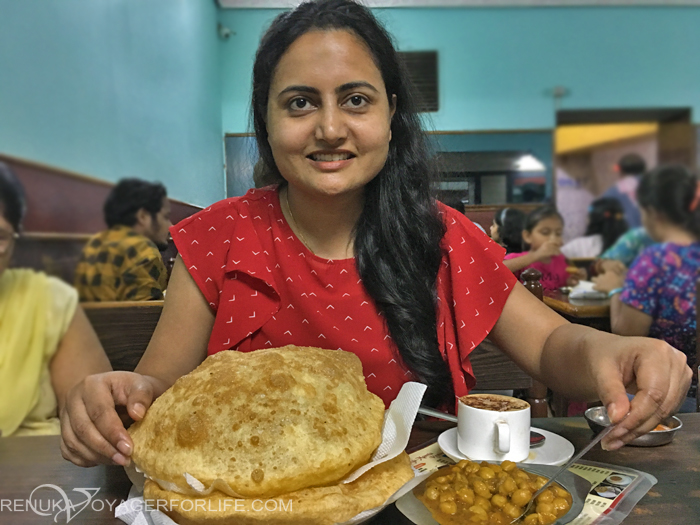 Give in to your midnight cravings at MG Marg Choupati
Raipur is coming up to be a 'night' city. You don't have to stay in after dark. You can linger at MG Marg Choupati for your midnight cravings. As the shops shut after 8 or 9 in the evening, the food stalls begin to sputter and continue to buzz till 12:30 in the midnight. You can nosh through the street, which has stalls of Paav Bhaji, Sigdi Dosa, Chicken Tikka and Cutlets.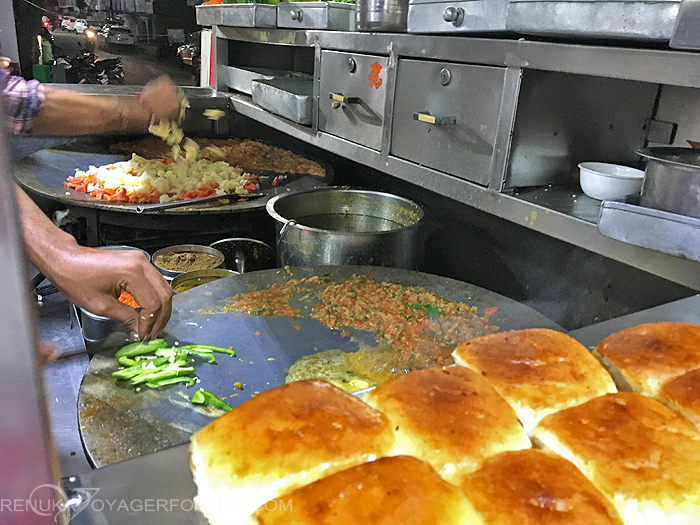 Don't miss 'Kaka ke Keema kebabs'
There's a quiet by-lane at MG Marg, where an exclusive mutton stall waits to entice you. The old chap, with big white moustache, has been making these delicious mutton lollipops, kebabs and egg fry for ages. His stall is fondly called 'Kaka ke Keema kebabs'. I have to mention that it's the most organised and good-looking stall I have ever seen! His passion for food is quite evident in the way he prepares different dishes and arranges the stall. One of his mutton dishes is called 'Atom bomb'. So you know what kind of appetite you need to have to be at Kaka's stall.
Also read: My Food Trail In Kashmir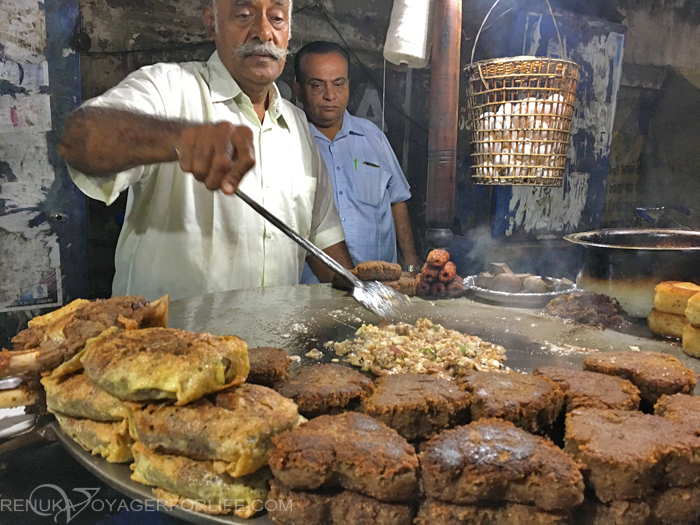 Punjabi Chaat Corner at Shankar Nagar
Your evenings in Raipur can never be dull or boring, for there are places like Punjabi Chaat Corner to sprinkle lots of vigour and taste in your life. Although it's an obviously modest eating place, there's so much to appease your palate. Whether it's devouring the scrumptious Gupchup or not getting enough of Papdi Chaat, the experience of eating at Punjabi Chaat Corner is invigorating.
Also read: 12 Mouthwatering Street Delights Of India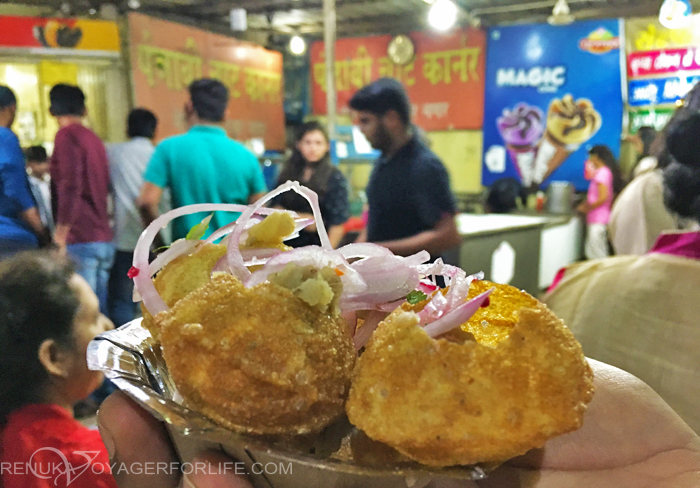 Netaji Chowk
It's so much fun to begin your morning with fresh, out of the pan Jalebis of Netaji Chowk. It's perfectly sweet and crispy. Besides, you have Samosas and Kachoris to energise you for the day, as long as you are not too calorie conscious.
In the evening, you should binge on Mastana Bhel at Netaji Chowk. It's one of the oldest bhel stalls of Raipur that creates a variety of innovative flavours.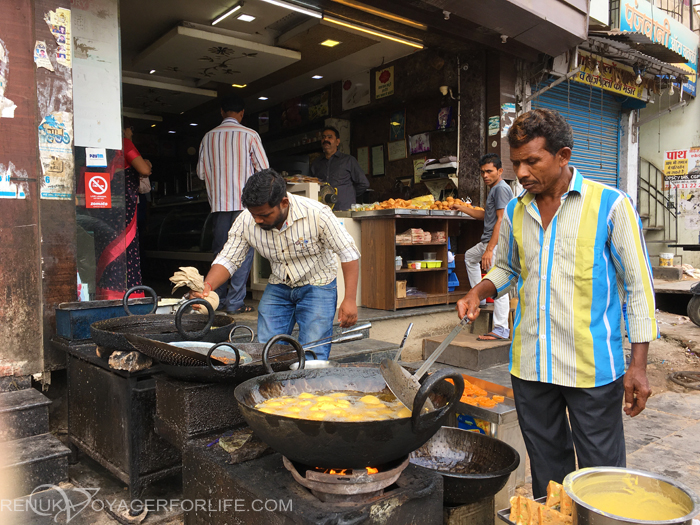 Sadar Bazar
The food in Raipur is for your historic appetite, too. There's a charming street food shop called Saurashtra Mishthan Bhandar beneath a 100 year old building in Sadar Bazar. Although named 'Mishthan', the shop serves a variety of dishes besides the sweet stuff. So, before you dig into the salivating Imarti, try some Moong Dal Vadas and Samosas.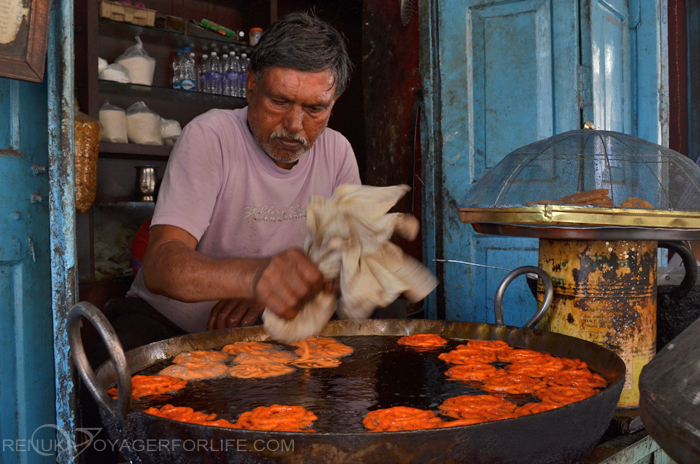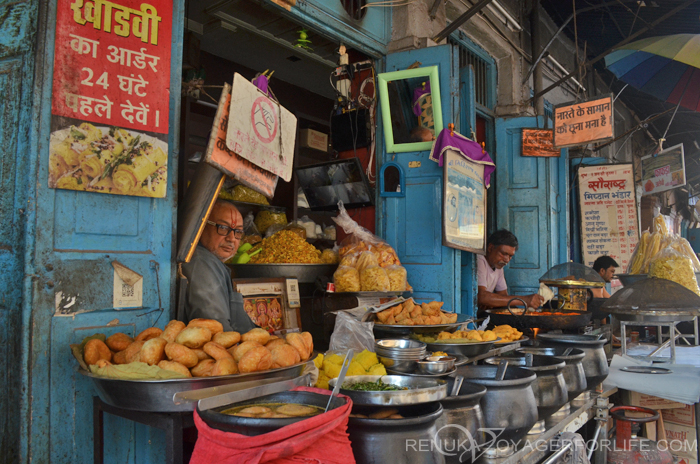 Naivedya Food Products, Shastri Market
Curd is an important ingredient in the various dishes that you get to eat in Raipur. We loved the Dahi Dhokla that we had at Naivedya. Shastri Market is one of the oldest and the most loved food markets of Raipur.
Also, I have to mention Jaleba, made with Khoa, is the thicker and darker version of Jalebi, which we enjoyed at Shastri Market and many other places.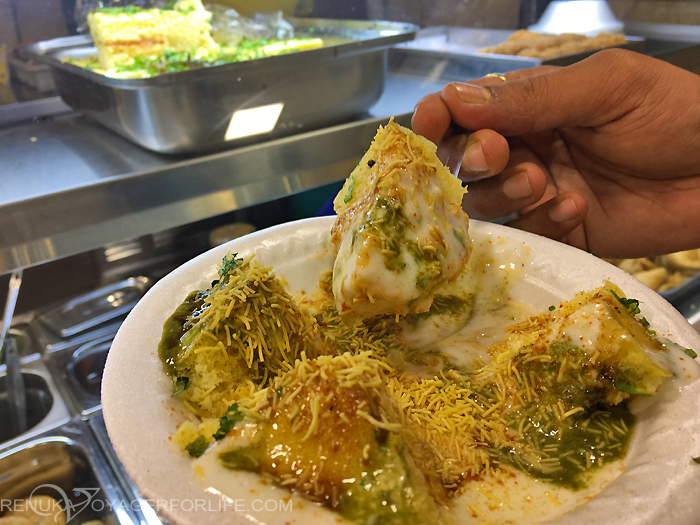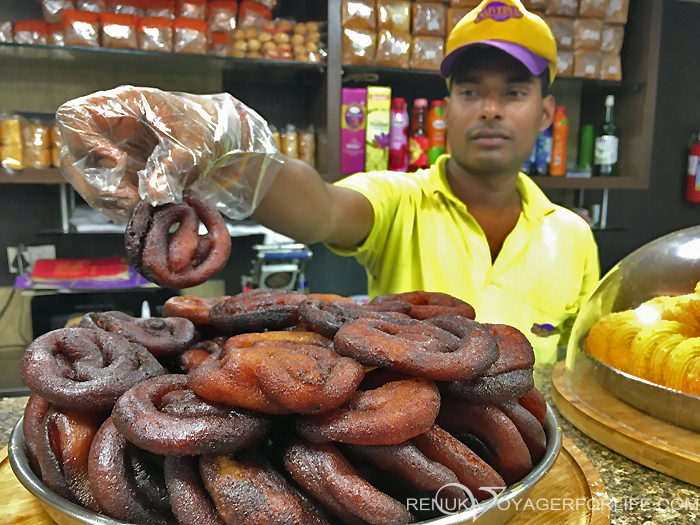 Shastri Bazar
Raipur has a lot of vivid fish markets, which is a foregone conclusion of the rivers in Chhattisgarh. There's an apparent culture of fishing in the state, which churns out a variety of fish. The best place to find a great variety is Shastri Bazar. From fish like Katla and Rohu to river prawns, there's a lot to give you a lip-smacking experience. Also, visiting these fish markets in Raipur is a feast for your senses.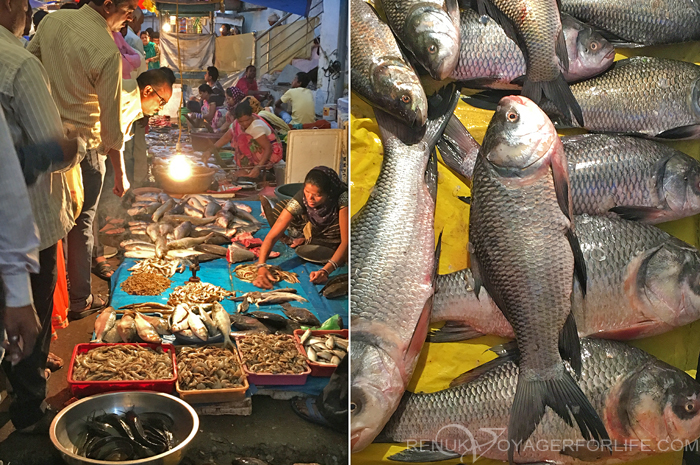 Rathore Chowk
Satiate your tongue with Mirchi Bhajiye, Dahi Kachori, Dahi Samosa, and Moong Dal Vade at Rathore Chowk. It's one of the busiest squares of Raipur. However, the chaos does not seem to deter the enthusiastic foodies. You will see people thronging the shop called Sahu Nashta Centre at any hour of the day.
The innovation of flavours is what I'd say the Dahi Samosa lives up to. The delicious chutney adds to its pungency.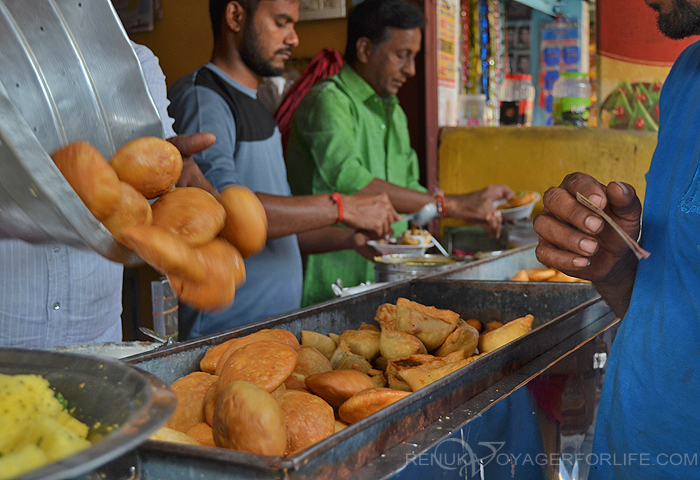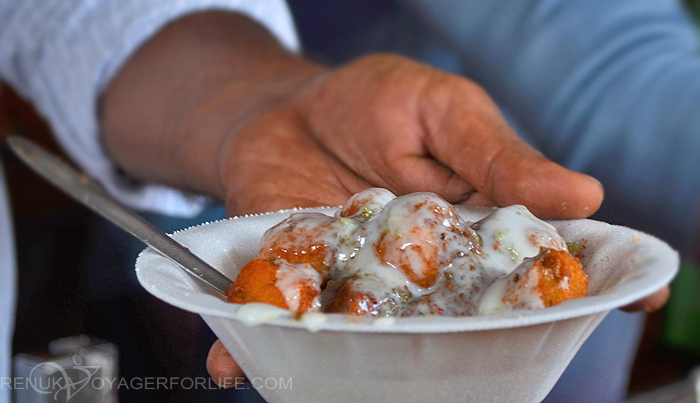 Jaistambh Chowk
Another place to kick-start your morning with is Jaistambh Chowk, where you get to taste Poha from the oldest Poha stall in Raipur. There's a kind of Poha I particularly enjoy, which has a very sweet-tangy flavour with a hint of some secret masala sprinkled over it. The Poha that you will have here is totally different from a Maharashtrian Poha.
New Delhi Sweets
Raipur is also a city of sweets. One of the best sweet shops to go to is New Delhi Sweets, which serves amazing spongy Rasgullas. But, you should definitely sink your sweet-tooth in the Milk Toast, which is hard to have just once.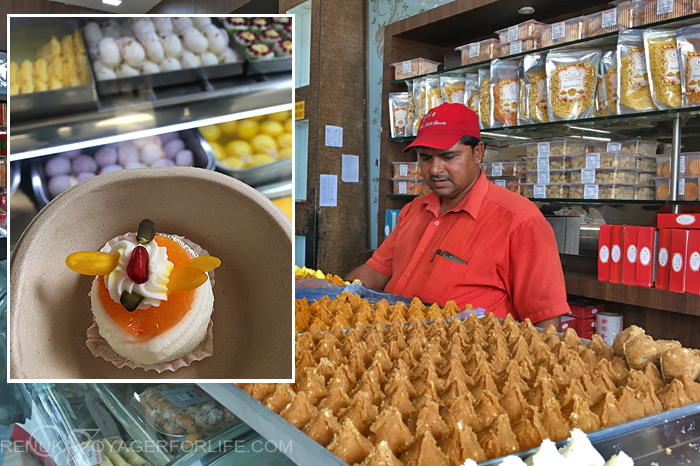 Sahu Hotel, Purana Bus Stand
To wash it all down, you should head to Purana Bus Adda for a glass of kadak (strong) chai. It's one of the most interesting tea shops I have seen. It's part of the hotel called Sahu Hotel, and it's been a rage for ages. What you should try is the 'Latmar' chai, which is super delicious and refreshing. It's the ginger tea made with thick milk. The good part is that even though the milk quotient is high in the tea, the flavour of chai comes out really good.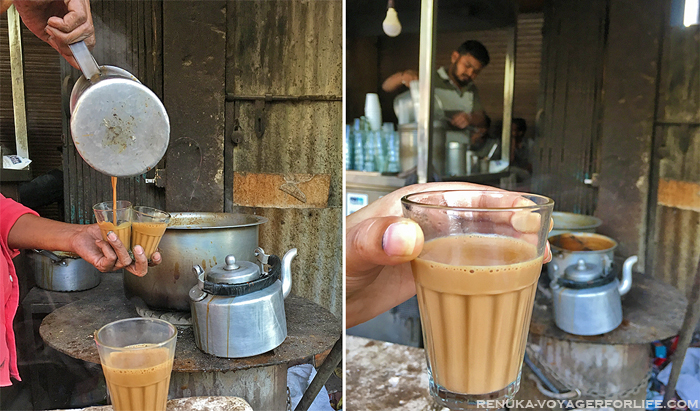 Besides, Raipur isn't just about delectable street food. The city has a lot of fine-dining options as well. There are quite a lot of trendy cafes and restaurants that have emerged lately, and they go well with the younger crowd.
What about you? What's your favourite food city in India?
Enjoyed this post? Subscribe to receive 'new posts' straight in your inbox!
---
---