Savouring Chhattisgarh Slowly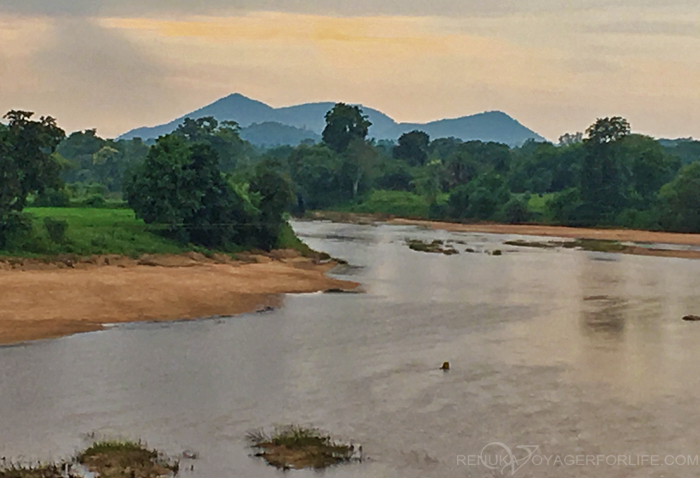 My sojourn in Chhattisgarh has been the longest anywhere so far. I had done an indefinite trip through Sikkim and Darjeeling a few years back. But, exploring this extremely underrated state of central India, for the last couple of months, at my own pace is a rare privilege. I had no idea until July that I'd end up savouring a slow trip in Chhattisgarh.
Also read: Top Things To Do In Raipur
Serendipity is your constant companion in Chhattisgarh. You may know it as the land of tribal art & culture or as the land of waterfalls. But, there's so much more to it. I think Chhattisgarh is a destination for curious wanderers. If you look at it on the surface, it's not obviously charming like Goa or Rajasthan. Chhattisgarh is unruffled. It's in no hurry. It doesn't care to be explored.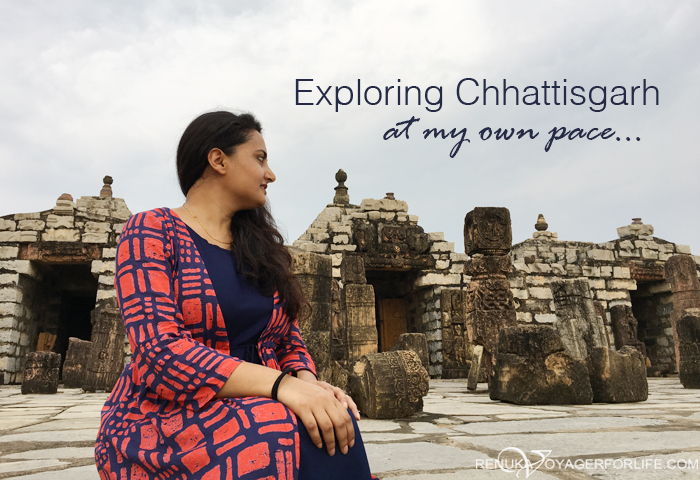 So, what should you expect to discover in Chhattisgarh?
Lots of lushness and countryside charms to give you the much-needed break from your concrete life.
Perhaps the first thing to like about Chhattisgarh is that it's so bucolic. It's the truest picture of rural India. Apart from the capital city, Raipur and towns like Jagdalpur, Bilaspur, Raigarh and Korba, there isn't much buzz. Most of Chhattisgarh is still very much quiet and rooted in ancient living, which is interesting to witness.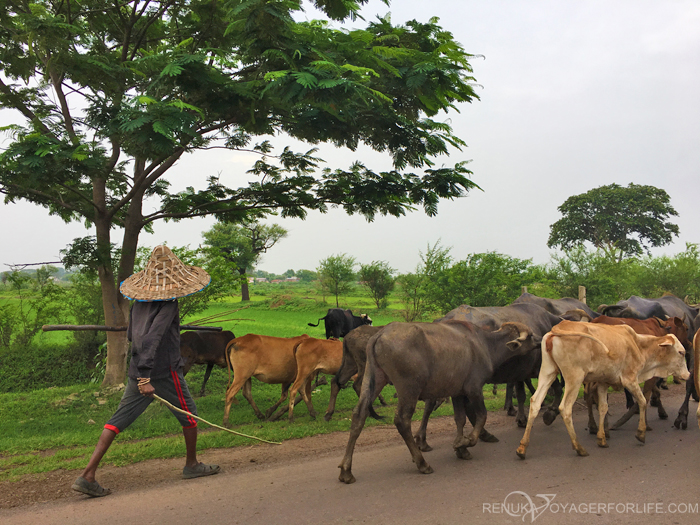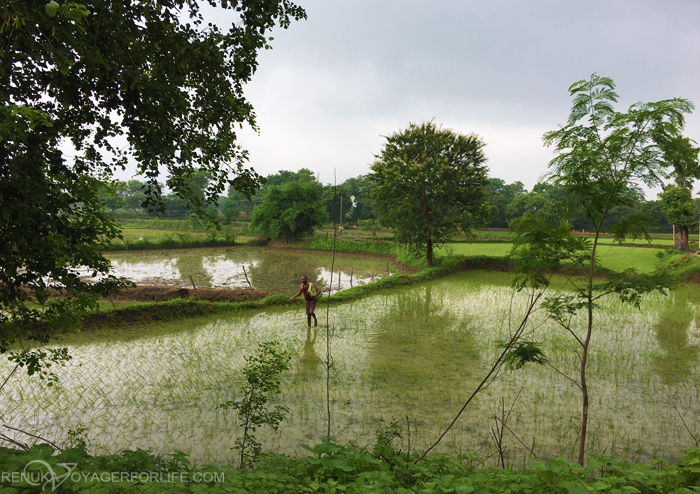 The mountains are exotic. The landscapes are magnificent.
Yes, Chhattisgarh has many beautiful waterfalls and it's densely forested. But, it would be unfair not to talk about the exceptional landscapes of Chhattisgarh. The mountains, the meadows, and the rivers wait to besot you while you drive on Chhattisgarh's extremely stunning highways.
Also read: A Road Trip In Chhattisgarh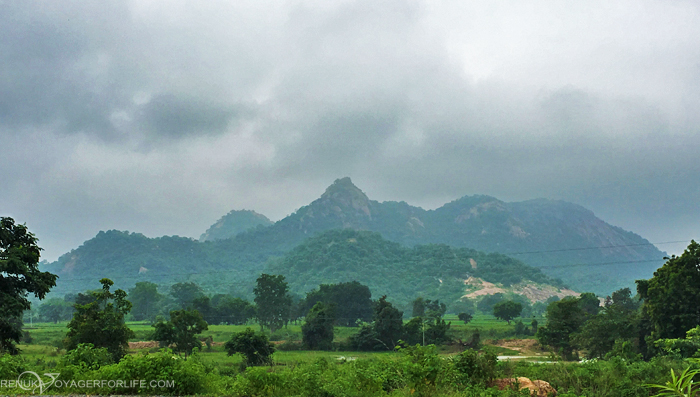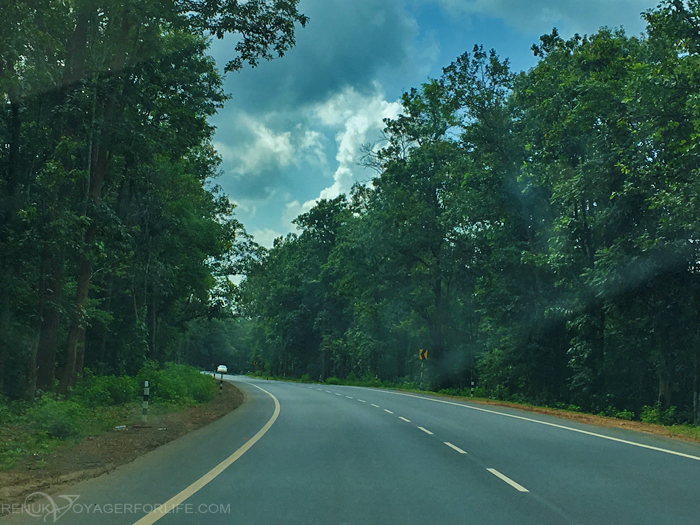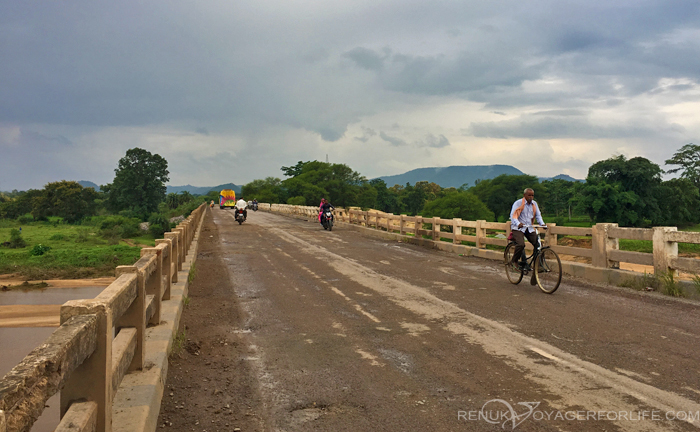 The gorgeous village huts enthral you!
My gaze freezes at gorgeous blue walls and quaint doors of the village huts. Chhattisgarh has plenty of it. And, you don't really have to go very deep into the interiors to see them. I get to glance through such rustic beauty wherever I go in Chhattisgarh. The most stunning lane of rural homes I remember seeing was in Dhamtari, a small town 78 km away from Raipur.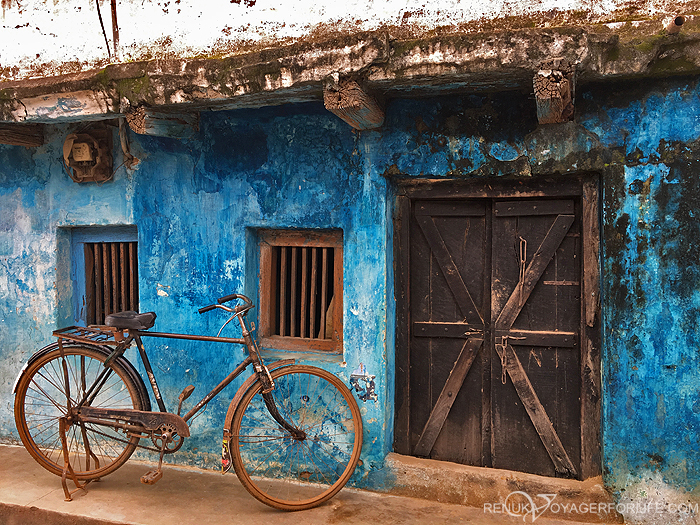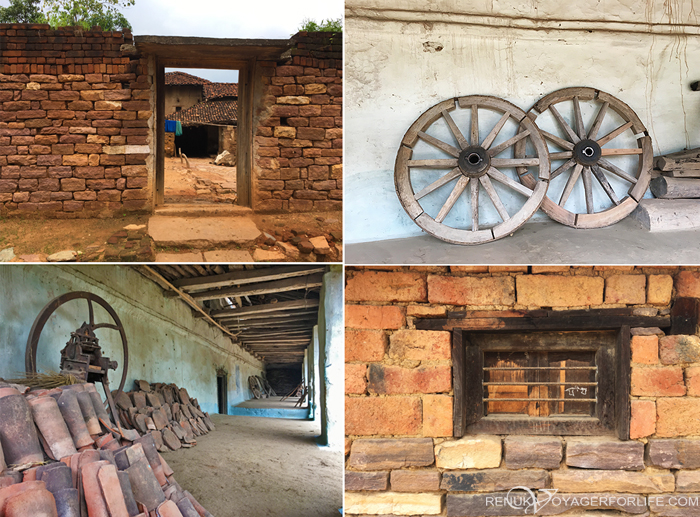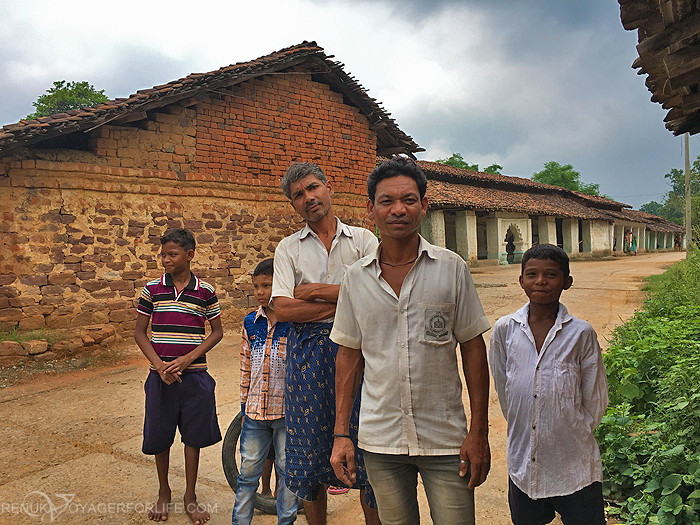 The small white temples add a dash of divinity to the panorama.
Although Chhattisgarh is a hub of significant temples (there are lots and lots of age-old temples revered for different reasons), I have a fondness for the little white temples that are not so famous. Odisha is another destination that should be devoured for temples.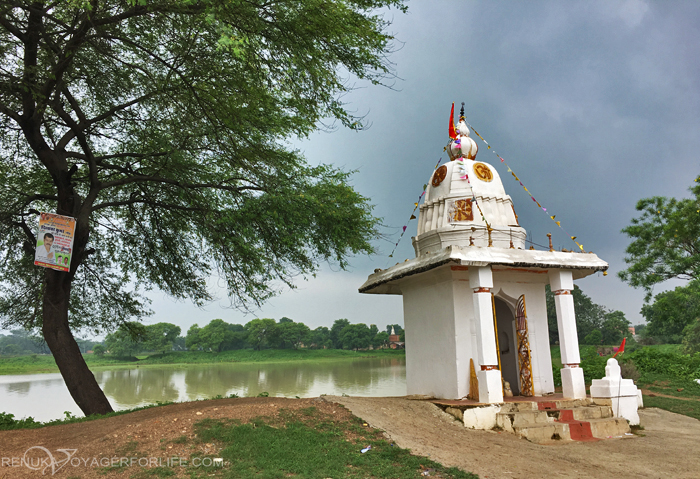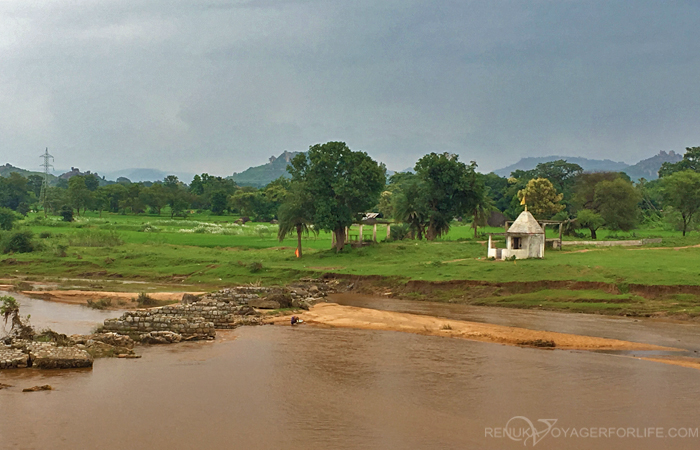 Indulge in a riverside reverie at Sirpur.
Sirpur, a village in Mahasamund district of Chhattisgarh, is a complex of temples and ruins as old as the 5th century. The temples are extremely beautiful. The entire village is now a heritage site maintained by Chhattisgarh Tourism Board. However, to be honest, I was let down by the unnecessary frills, such as the tasteless fencing done around Laxman Temple, and the 'ticket-Ghar' for the museum is in the same vicinity. Amusingly, there's no proper washroom for tourists to freshen-up.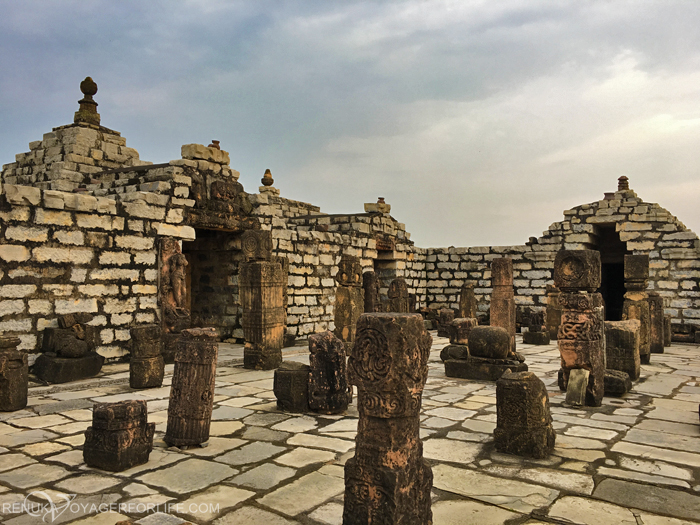 The village is settled on the banks of Mahanadi. So, you can imagine the kind of beauty Sirpur exudes – the old temples, the ruins, the village homes and the river bank. Wow!
Well, I was disappointed twice in Sirpur. The banks of the river are dirty with garbage thrown by the inhabitants. I hope Chhattisgarh Tourism preserves the ancient sites the way they were unearthed originally and focuses on cleaning the nook and cranny of Sirpur.
I also wanted to mention that Sirpur reminded me of Hampi, which hasn't shaken hands with the modern age at all, and that's what makes it so awe-inspiring.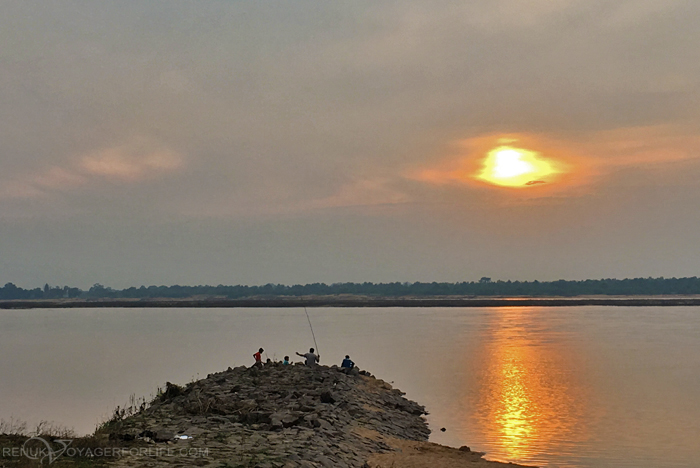 The passionate culinary of Chhattisgarh
Chhattisgarh is raw and rustic. So is its culinary. There are no frills. It's straight from the heart – prepared with lots of passion. My most memorable lunch on the road was in Bastar while I was visiting the famous 'Niagara of India', Chitrakote Falls. We decided to eat at a home-converted-into-a-dhabha kind of a place at a local's recommendation. Whoa! And, the chicken curry that was served to us was mind-blowing! Yes, I really mean it. The flavours were so rustic. It was extraordinarily spicy, but extremely delectable. I still have the taste of the 'desi' salt on my tongue. I remember the chicken curry more than the waterfalls.
Also Read: 9 Food & Brews To Try In Arunachal Pradesh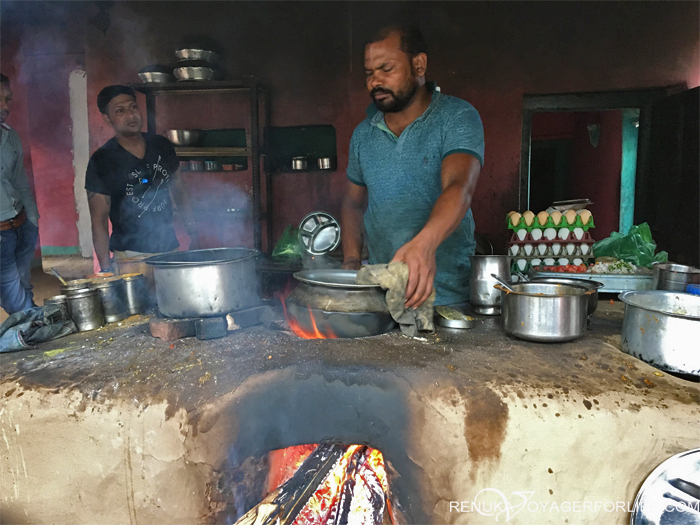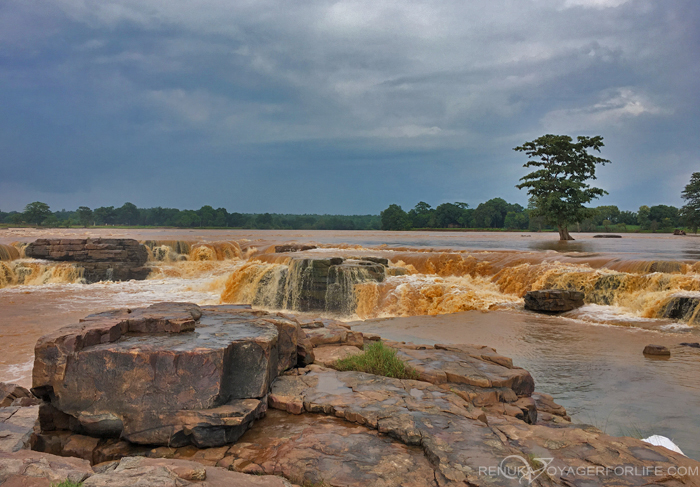 The Kosa weavers of Chhattisgarh
I have to admit that I hadn't heard of Kosa silk saris until I met my husband. Kosa is woven and worn throughout Chhattisgarh. Extracted from an Indian silkworm called Antheraea mylitta, Kosa silk looks very elegant, and is preferred over pure silk in the state of Chhattisgarh because of the durability of the fabric.
As I mentioned earlier, serendipity can cross your path anywhere in Chhattisgarh, I happened to visit a small factory of Kosa weavers in Mohadi, a little-known village, an hour's drive from Jagdishpur. I enjoyed the experience of meeting the Kosa weavers and seeing their intricate work was endearing. It was sweet of them to present the finished Kosa sari at my behest, without cajoling me into buying it.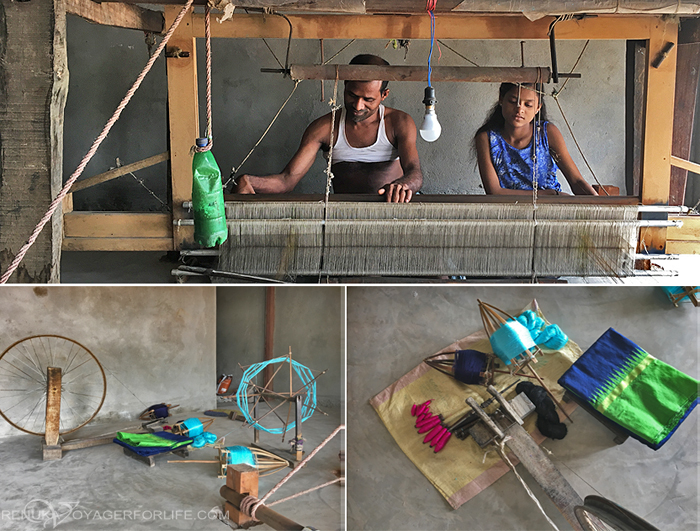 Even Raipur has quite a few surprises.
I always thought Raipur was just another city with the usual chaos. But, it has surprised me in many ways! I'd say it's an excellent base to explore Chhattisgarh. Besides the fact that the city has developed a lot in terms of infrastructure, there are lots of attractions to gratify an inquisitive wanderer. From graffiti walls that reflect the culture and living of Chhattisgarh to its various 'not-so-famous' ponds, from glitzy clock towers and bridges to old, characteristic alleyways, Raipur has unsung magic hidden in its corners.
And yes, the street food of Raipur deserves a mention, too. I'm relishing it bit by bit.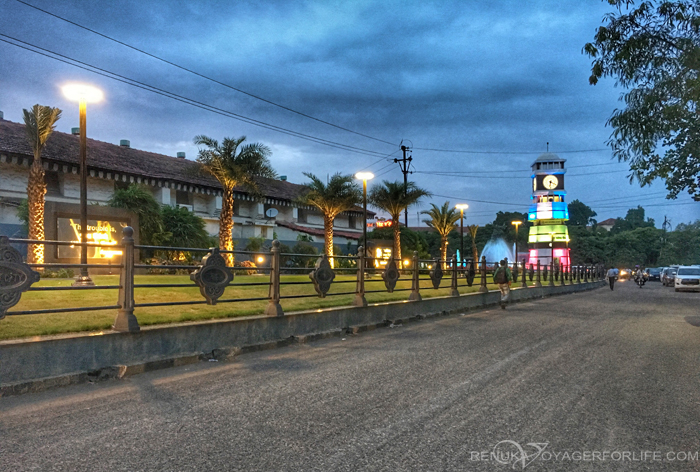 Where to stay in Chhattisgarh
Have you had a chance to explore Chhattisgarh?
Enjoyed this post? Subscribe to receive 'new posts' straight in your inbox!
---
---