5 Best 'Solo Travel' Destinations In India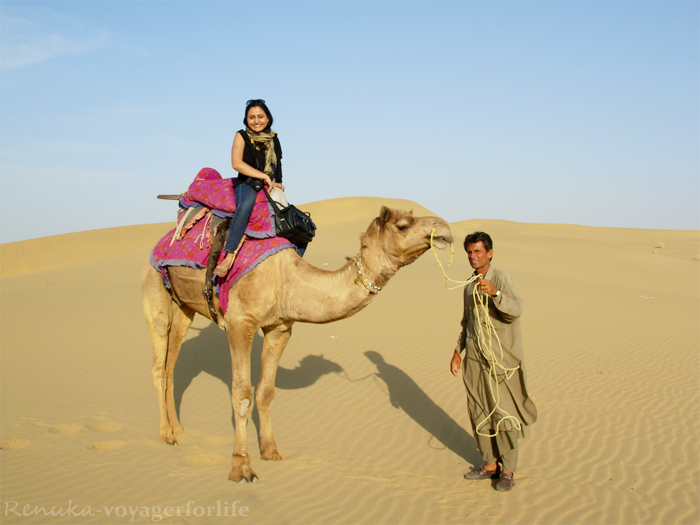 When I talked about Why I Like Traveling Solo in my earlier post, I also thought about some 'solo travel' friendly destinations in India. Before I begin, I want to be clear that I don't intend to mention 'safe' destinations for women who wish to travel alone. There is nothing like safe or unsafe. Although there are some cities relatively safer, the possibility of crime is everywhere. So, as a thumb rule, it's better to be careful in any and every city that we visit.
As far as traveling alone is concerned, it is more related to loneliness or boredom. Many people may have the desire to travel alone, but reservations about certain things like how to eat alone, how to have fun alone or how to shop alone keep them from pursuing their desire. There could be various things besides the safety aspect. I think the safety thing should be thrown out of the window, because every single person is vulnerable. We don't have bodyguards around us when we are in our native city, do we? So what's the fuss about safety in an unfamiliar city? Your holiday destination is someone else's native city and vice versa.
To travel solo, you need to make sure that your destination is people friendly, easily commutable and has lots of entertainment options. I have listed down 5 'fun' destinations that I find perfect for a solo trip.
I had to mention Udaipur! If you are considering traveling alone, Udaipur should definitely top your list. It has lots to offer – friendly atmosphere, helpful people, great hospitality, comfortable accommodation options and lots of interesting things to see and do!
Well, of course, the entire Rajasthan is renowned for its hospitality, but Udaipur has something more to woo a traveler.
Read more on Udaipur
Shimla is a highly touristy destination. It is visited by all kinds of people – families, couples, friends and lots of foreigners. The place is abuzz with something or the other. There is never a dull moment in Shimla. I don't have to mention that there is no dearth of good budget hotels, dining and shopping choices. So, if you are alone, simply embrace the spirit of Shimla – the noise, the bustle of tourists, the locals and savor being on your own!
Read more on Shimla
Mussoorie is also a sister to Shimla. I mean, both the hill stations are quite alike in terms of ambiance. If you love lots of buzz around you, Mussoorie is sure going to elevate your spirits. It has got many touristy restaurants and cafes. You will not feel lonely even for a second! It is so full of people! But, it has some secluded places, too, in case you'd like to spend some quiet time with yourself. You can choose to stay at a guest house and spend some mountain gazing and coffee sipping time alone.
Read more on Mussoorie
How can I not mention Mumbai?! As we all know that it's the liveliest and the craziest of all the cities. So if you are planning to travel solo, Mumbai is going to befriend you like a long-lost comrade. Just succumb to its allure and be a feisty explorer. The city has many options for you – theatre, events, festivities on the road, music, food, beaches and lots that you will discover spontaneously. The bottom-line is that you will never feel lonely or bored in this city!
Read more on Mumbai
Shocked? How can Delhi be good for a solo trip, especially if a woman wants to travel alone? Trust me it can be a great destination for a solo traveler. With metro and DTC buses, it is pretty easy to commute in Delhi. Yes, even a girl can holiday alone in an alleged crime capital like Delhi without any protection from a male companion. As long as you are cautious and smart, things will roll pretty smoothly for you even in Delhi. The city has many classy restaurants and cafes, shopping options, museums, art galleries, theatres and quite a few legendary world heritage sites.
Read more on Delhi
The idea of traveling solo is beyond safety issues. For some people, it is more about loneliness. I can confidently say that these five cities are good starters for an individual who's planning to take a solo trip.
Well, I am sure there must be many other destinations, ideal for solo trips. I have mentioned only the ones that I have visited. So now it's your turn!
Tell me in the comments section – what is that one destination, which you think, other than the mentioned five, is perfect for a solo traveler?
---
---