My Favourite Places For SLOW TRAVEL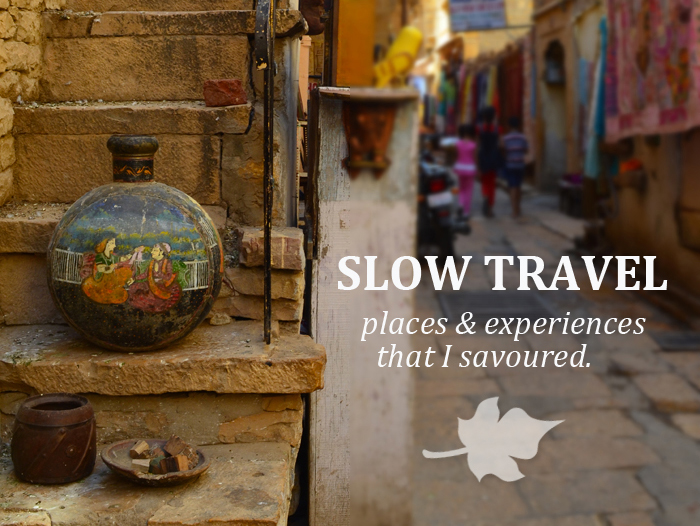 Slow Travel is my favourite way of exploring a place. I like to travel without an agenda on mind. I wouldn't say that I don't visit 'tourist' points. I'd say that although I mostly enjoy immersive, slow-paced travel, I do follow set itineraries once in a while. But, I don't believe in visiting all the hot spots and exhausting myself. I believe in visiting a few places with inquisitiveness and keenness.

So what is slow travel?

In my opinion, slow travel is following your heart. It's about observing the everyday life of a place, the locals, the regular shops, markets, cafes and restaurants, and other such things. I also believe that slow travel is about not caring about time. When we are too busy in our schedules, we try to accomplish a lot through the day. But, we end up feeling that time is just flying away. So, slow travel is your opportunity to hold that lost time and live it.

How to travel on a slow pace?

I have been able to do slow-paced travel on both long and short trips, because I guess it's more about your attitude and style. If you want to soak in the tone of a place, you stop and notice a lot of things. I'm not saying that you should put the popular sites off your list, but keep a balance. For instance, I did visit the magnificent Mehrangarh Fort in Jodhpur, but I also watched the sun rise from my hotel's rooftop. Do your share of touristic stuff, but do it within your comfort zone. Don't over exhaust yourself.
---
---