Where To Travel SOLO In India?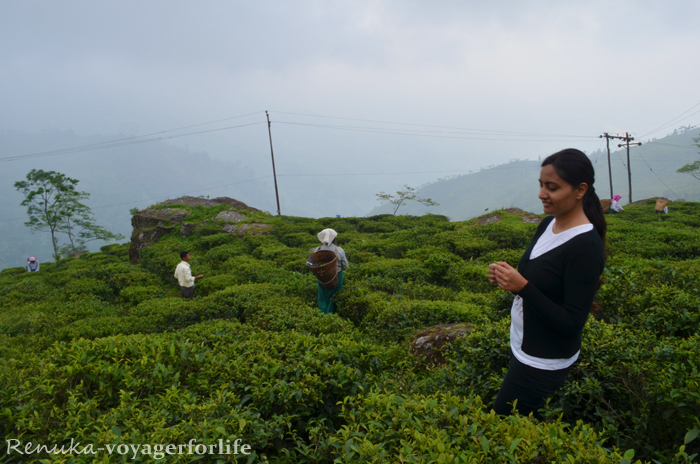 Okay now, let's focus on the destinations –
If you ask me where to travel solo in North India, my instant response would be Sikkim. Of course, it's in Northeast India to be precise, but let's consider it in North India. Gangtok is the perky capital of Sikkim, where you can enjoy café hopping, shopping and maybe clubbing. The rest of the state of Sikkim is quite rural and thus, pristinely picturesque and peaceful.
Sikkim is suitable for female solo travel for many reasons – people are respectful, good and safe accommodation options are available, and lastly, nobody gets too surprised to see a woman travelling alone.
Read my earlier posts to know what to explore in Sikkim –
Perhaps Rajasthan is the easiest destination for solo travel. Besides the popular cities like Udaipur, Jodhpur and Jaisalmer, there are also many interesting villages to explore in Rajasthan. I'd say solo travel is a joy in a state like Rajasthan, which is so obviously enchanting and yet a little secretive.
Why is Rajasthan ideal for female solo travel – it's a state that values its culture and traditions, tourists are respected and there are lots of safe and quality stay options available.
Darjeeling is a charmingly beautiful district in West Bengal. To explore its real beauty, avoid the beaten path and follow the trails that are lesser known, such as Kurseong – a modest town that remains hidden under the shadow of the more 'touristic' Darjeeling Town, and then there are villages like Dilaram Village, Lamahattaand also quite a few beguiling tea estates.
A solo traveller would love Darjeeling because – the people are nice and friendly, there are lots of scenic places to explore on foot and home stays are beginning to emerge gradually.
Besides Mumbai, which is known to be the safest city in India, there are various other towns and regions in Maharashtra that are quite inviting for solo travel. You can start with something popular like Matheran and then head towards the rural Maharashtra to unearth its hidden gems. Places like Alibaug and Murud are quiet and modest, which any solo traveller would love to explore.
Solo travel in Maharashtra is cool because – the people are chilled out, there is no apparent nuisance of any sort and nobody bothers to even look at you!
The 'party-goers' and the 'boozers' Goa is just the gloss on the face of the genuine Goa. In my opinion, if you choose to skip the parties and the hippie beaches, Goa is so much more beautiful and highly recommended for solo travel. There is the countryside Goa and then there is the Portuguese Goa, which can be easily explored on a bike (or bicycle).
Why is it easy to travel alone in Goa – the locals are friendly and helpful, the atmosphere is peaceful and there are quite a few family-based home stays to choose from.
As far as my experiences go, Karnataka is the best state for solo travel in South India. From a big metropolitan city like Bangalore to a heritage village like Hampi, Karnataka brims with quirky places for solo travellers. If you choose to go off the beaten path, consider going to Dandeli in North Karnataka, which is an incredibly beautiful place ideal for trekking and adventure.
Solo travel is amazing in Karnataka because – most of the places are tourist friendly, lots of food options, people are nice and the transport connectivity is quite good, too.
Do you have more suggestions for solo travel in India?
If you enjoyed this post, you can –
Subscribe to receive 'new post' updates through Email.
---
---